I love the topping on everything bagels! I worked at Panera Bread for four years back in the day, and I remember every time I'd get a bagel, I'd get the everything bagel. I'd also always get so frustrated that as soon as it went through the slicer, all my precious toppings would fall off. I remember asking the bakers if they could just make one bagel for me that had everything all over it. No one ever did… sad days. Since those days at Panera, there has been quite the popularity for the everything topping, so much so that people buy a tiny jar of it from Trader Joe's. But here's the thing… it's so simple to make! I'm going to give you measurements, but honestly there's no real reason for you to measure any of it – especially if it's for your own consumption!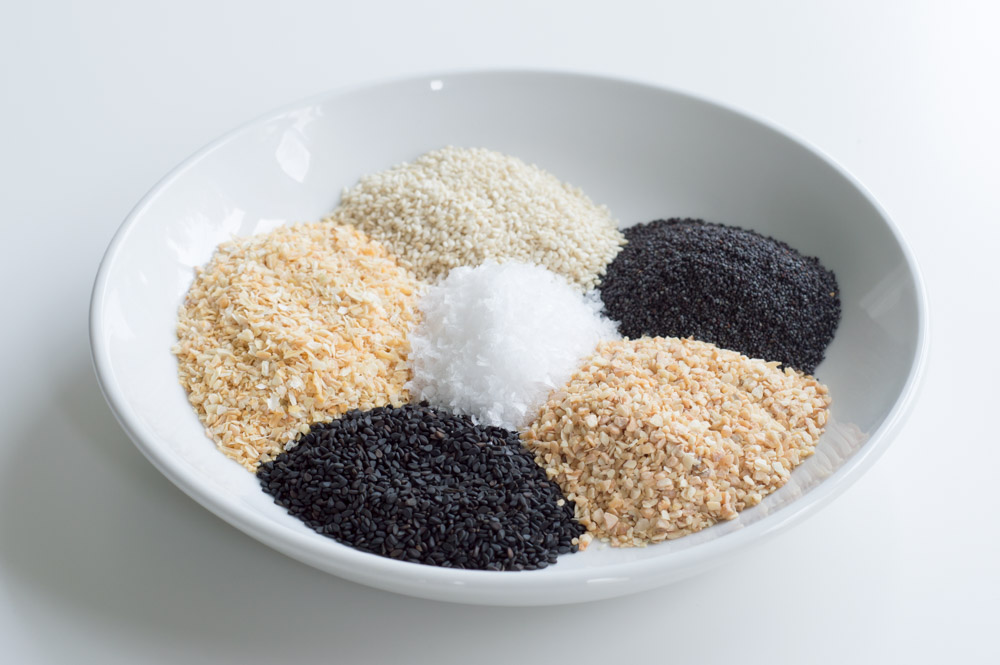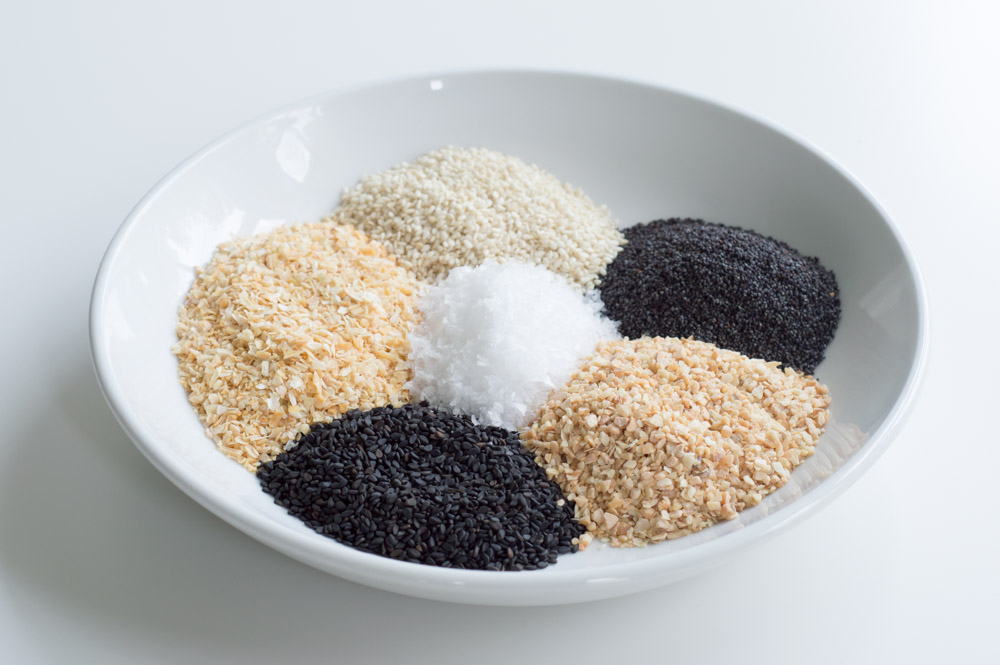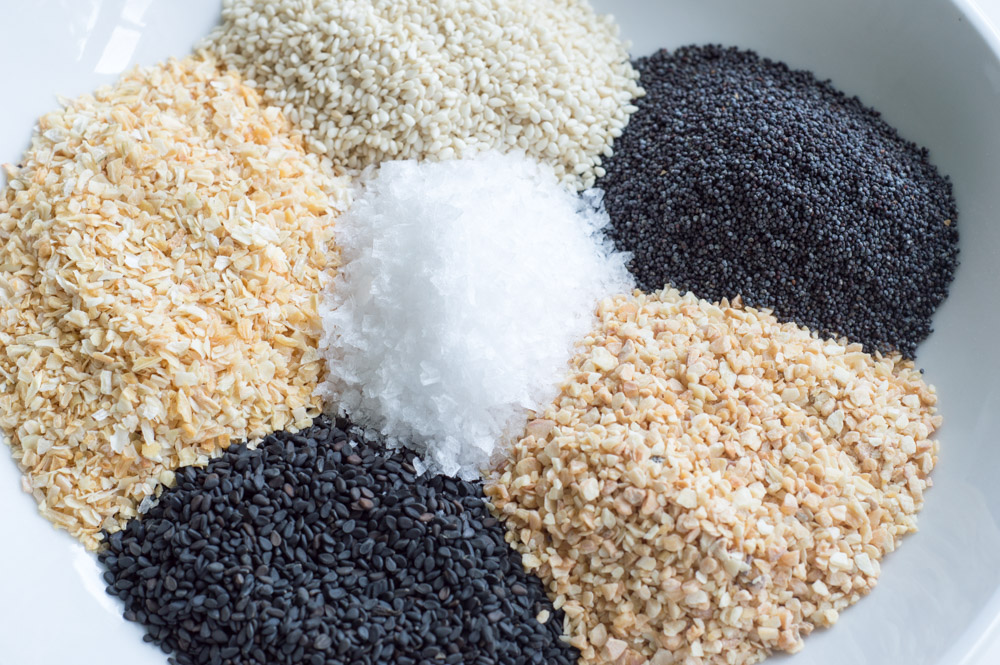 ∙2 TBS black sesame seeds
∙2 TBS poppy seeds
∙2 TBS Maldon sea salt
∙2 TBS sesame seeds
∙3 TBS dried minced garlic
∙3 TBS dried onion flakes
Literally mix it all together!
I like black sesame seeds for more of contrasting texture and color, but you could just do more regular sesame seeds.
I've also toasted the sesame seeds before and that is also delicious!
You can easily scale this up and you can add more of something you like quite easily!
I've been topping this on top of my savory oatmeals in the morning, and I recently made some everything scones. I have a mason jar filled with this so I can easily just grab it if I want to add it on anything! Now tell me, what's your favorite thing to put everything on?!