One of my favorite seasons is here: rhubarb season! What is it about them that everyone flips out about? I can't quite put my finger on it. I know they are delicious, beautiful, and the season is so short. Maybe that's what it is about them? I saw them in the grocery store and went back a couple of days later and they were already sold out. C'mon, I had just started to dream of what I wanted to do with them! I called around to a few different stores, and one store had literally just got them in! I'm actually glad the first store sold out, because ones we got at the other store were the most beautiful color I had ever seen! I decided on rhubarb muffins; everyone freaking makes pie. I found a recipe, made it and was utterly disappointed with the recipe. Luckily I had enough rhubarb to completely stray away from whatever crap recipe I found. I looked at King Arthur's website because they usually have great base recipes for things such as muffins. Low and behold, they did, and I was able to customize it the way I wanted! I believe the only thing I'd change if I were to be doing this again would be to fold my rhubarb mix into my batter instead of topping each muffin.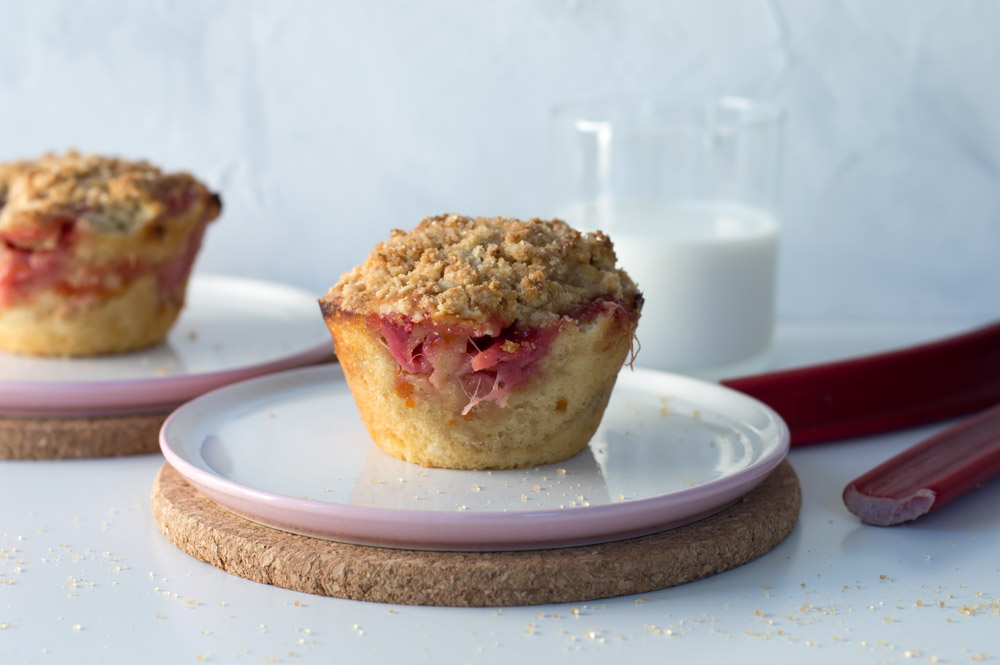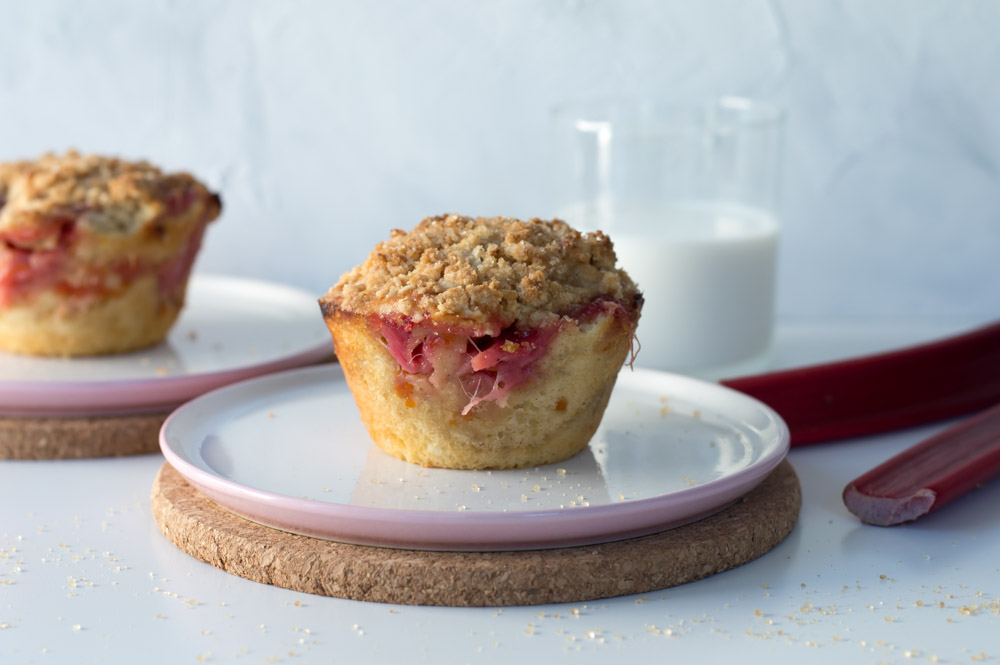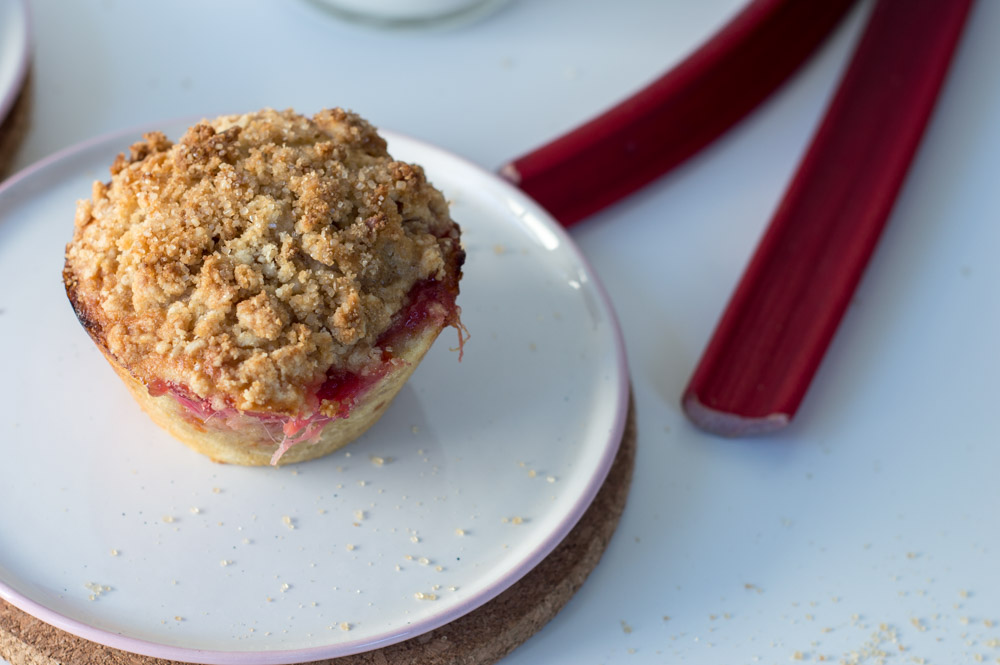 This recipe is for a dozen muffins, but I only have a large muffin pan so this made 6 large muffins for me!
Rhubarb Topping
300 grams rhubarb chopped into large pieces. The larger the chunks, the more you'll be able to see them
100 grams vanilla sugar or 100 grams sugar plus one vanilla bean split
zest of and orange
Juice of an orange
*I save old vanilla beans and put them in a jar of sugar to create vanilla sugar*
Muffins
240 grams All-Purpose Flour
100 grams of sugar
1/2 tsp kosher salt
1 TBS baking powder
1/2 tsp ground cinnamon
1/4 tsp freshly ground nutmeg
227 grams milk
55 grams melted butter
2 eggs
1 tsp vanilla extract
Crumb
40 grams butter- melted
75 grams all purpose flour
2 TBS of brown sugar
pinch of salt
sugar in the raw for topping
What you need to do!
∙First start with your rhubarb because you'll need it to cool! Put everything into a pot and bring it to a boil. Once it's come to a boil allow it to cool to thicken up some.
∙Preheat oven to 425
∙For your muffins, measure out all of your dry ingredients
∙Measure out your wet ingredients and then combine your wet to your dry-easy peezy
∙In a greased muffin pan fill each cup 3/4 of the way with batter
∙Top each one with rhubarb orange mix-remember if I were to make this again, I'd fold the rhubarb into my muffin batter
∙For your crumb weigh out all of your dry ingredients and pour melted butter over it. With the back of a fork mix it all together until crumbly and there's no pockets of dry flour
∙Top each muffin with some crumb
∙I covered the top with raw sugar because I just love that crunch
∙The bake time will depend on whether you made 12 regular sized muffins or went crazy and did 6 large muffins. I ended up baking mine for 30 minutes, just make sure your tester stick comes out clean from the center of a muffin
Enjoy!