Gosh, can banana bread ever be bad? I don't think so; there's so many different recipes out there for banana bread, so many different variations. I don't think you can really go wrong when you make it. (I mean… I know there's probably some out there that are crap but the majority is great!) There's something we always end up doing, okay, I end up doing. I think I'm going to eat bananas or I think I'm going to have smoothies for breakfast so we buy a ton of bananas. Do I subconsciously have in the back of my mind that I want banana bread? Probably. The one time I bought bananas to ripe on the counter for banana bread, I ended up eating them all before they got ripe, ha!
So if there's so many recipes out there, why create another one? The answer is brown butter, and honestly I want that to be my answer for everything in life. Brown butter makes everything better whether it be savory or sweet. The intentions are to always eat off of the bread for a few days, buuuuut what ends up happening is it's consumed over the course of a day between the gentleband and I. The other things I did that I found pretty special are fresh nutmeg and I spread browned butter and Maldon sea salt on each slice I had, hello, that salt, don't skip salting your slice! Oh, also I added raw sugar, not only generously to the top, but to the pan after I greased it and before I poured the batter in. That caramelized crunch on the outside of the loaf, delicious!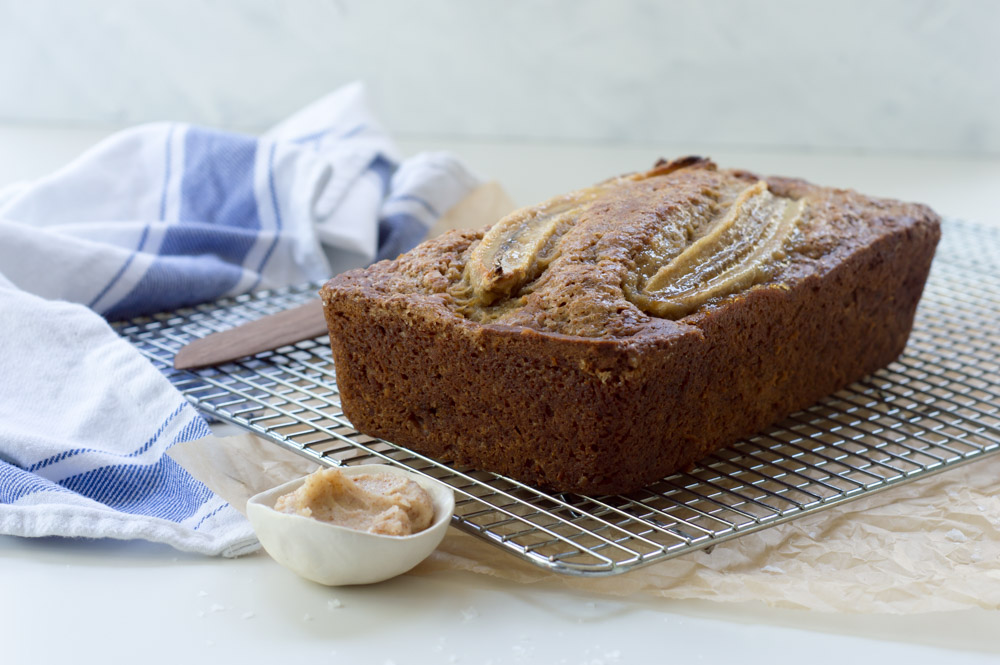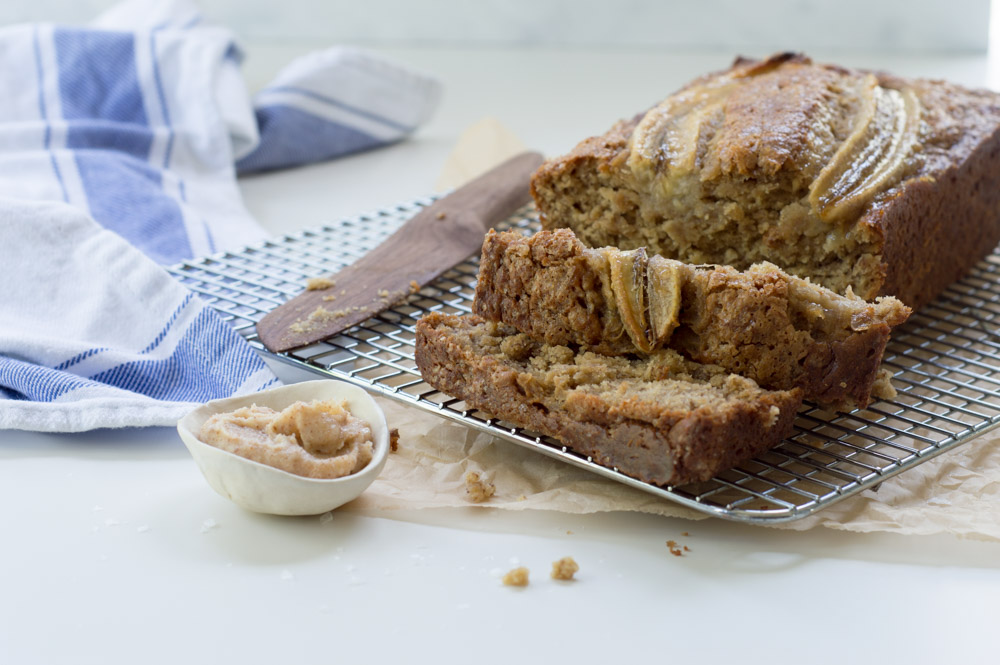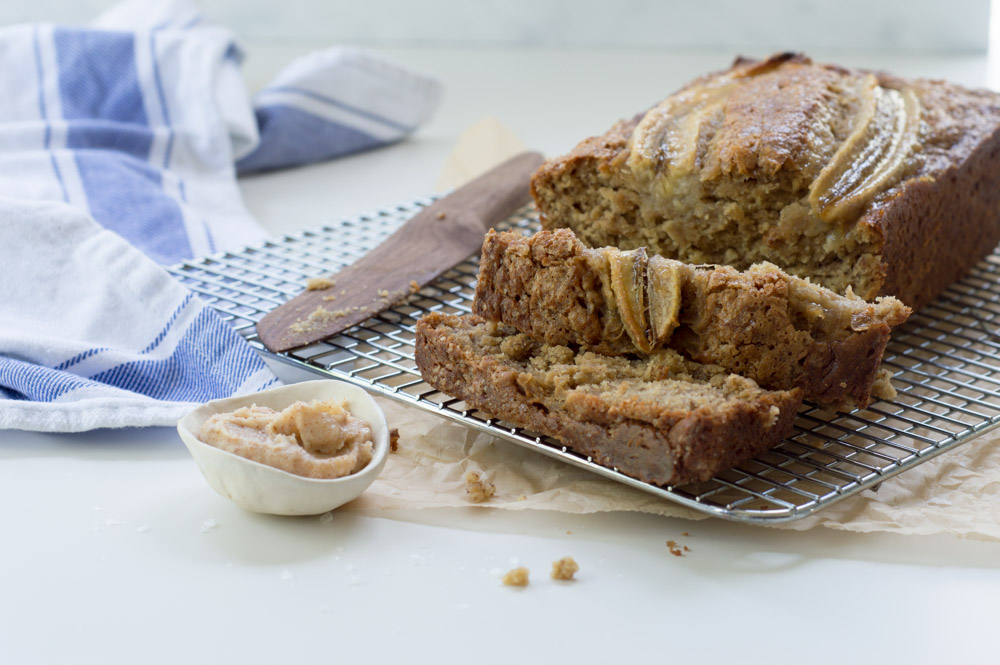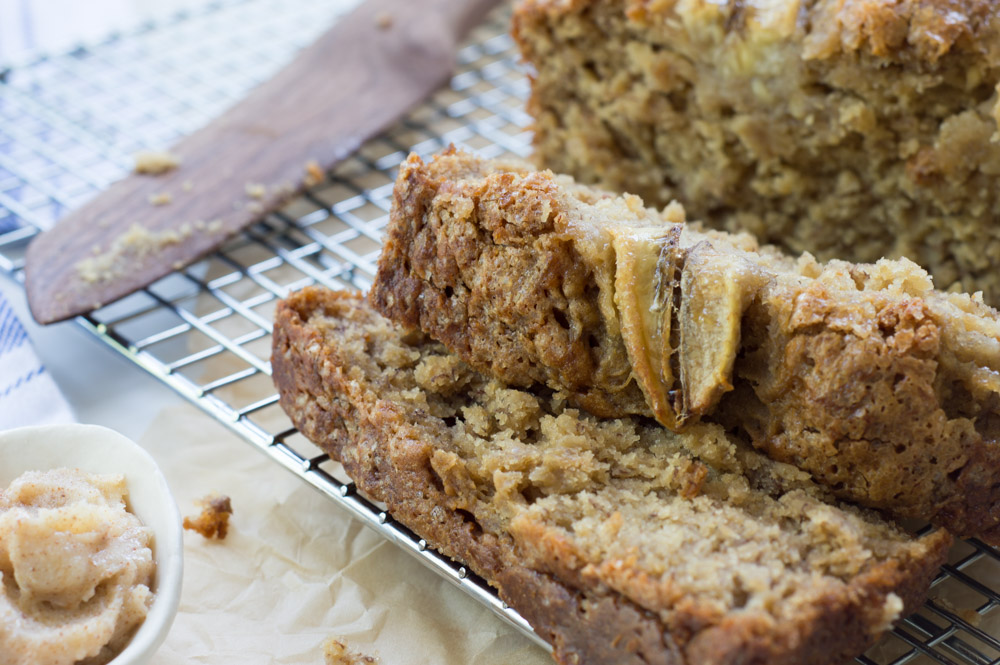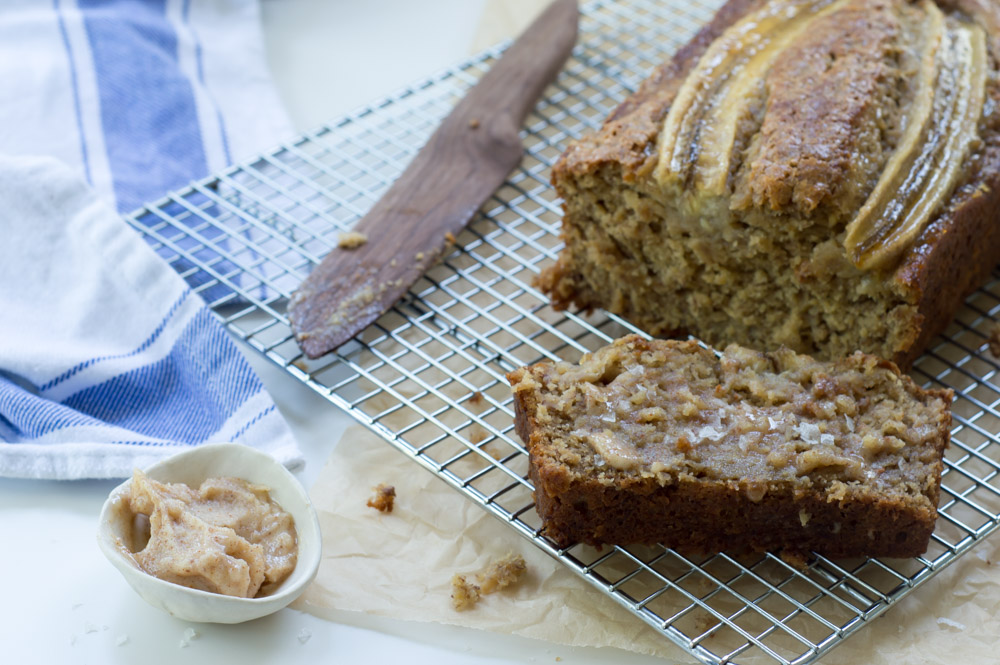 1 cup butter-browned
4 very (very) ripe bananas-smashed
3/4 cup lightly packed dark brown sugar
3 eggs
2 tsp vanilla extract
1/4 cup buttermilk
2 cups All-purpose flour
3/4 tsp baking soda
1/2 tsp salt
1/2 tsp fresh grated nutmeg
topping
1 banana sliced length wise
Sugar in the raw
What you need to do!
∙Start with browning your butter because you'll need to set it aside to cool. If you've never browned butter, it's super simple. Once your butter has melted, continue cooking until the fat solids separate and start to turn to a caramel color. It'll continue cooking when you turn the heat off, so anticipate that or else you'll end up with burnt butter
∙Preheat oven to 350
∙mix together all of your dry ingredients-set aside
∙in a pitcher, measure out your buttermilk and vanilla-set aside
∙In a stand mixer with a whisk attachment, mash your bananas. You want to have them well mashed, this helps with the texture and making the bread moist.
∙Add in your cooled butter- mix until combined
∙Add in eggs- mix until combined
∙Add in buttermilk and vanilla-mix until combined
∙Add in dry mix and just slightly whisk until a little combined. Remove the bowl from the mixer and mix the dry ingredients with a rubber spatula. Again, this will help with texture.
∙Grease a loaf pan and add in sugar in the raw to all sides and bottom
∙Pour batter in and top with a sliced banana and more raw sugar!
∙Bake for roughly an hour, or until a toothpick comes out clean from the middle
∙While this bakes, I usually brown a little extra butter. Once it's done browning, I place it into the fridge to congeal again. I want it to be spreadable like softened butter. Add this to your slice along with flaky sea salt! DO IT!