I'm not a Valentine's Day person, but I am a cookie person. This year, I've decided to sell a box of my brown butter muscovado sugar chocolate chunk sea salt cookies (the longest named cookie ever). I've made them a handful of times and always share. One of the best descriptions I've received about them are that they are a respectable cookie, like this is something an adult would eat. Which is hilarious, because I understand what he's saying. They aren't overly sugary because of the muscovado. It's a rich molasses flavor, and the chocolate I use has a high cacao percentage. The brown butter adds a nutty flavor without any nuts, and the large flakes of sea salt round out the flavors. It's truly a delicious adult cookie.
So, I had an idea that I'd sell a box of these cookies and I always love getting my friend Ashlyn from LobaDesigns to help me! I love her handwriting and knowing her heart and character always makes working with her extra special. Ashlyn and I have come up with a few notes to give to your sweetie. They are preset, so when you order, let me know which note you want with your box.
A Box of 4 cookies with a hand written note will be $7
Pick up for the cookies will be Monday evening, the 13th in Murray Hill
email me or direct message me on Instagram to place an order
Want a box for Galentine's Day? 
Perfect! Pick up will be in the evening Sunday, the 12th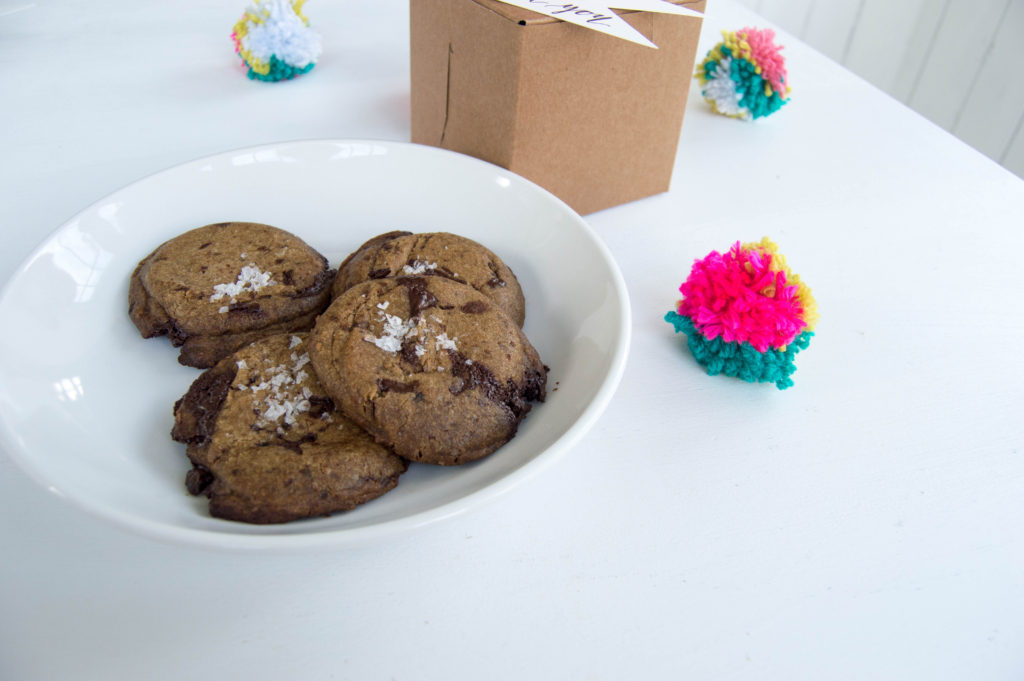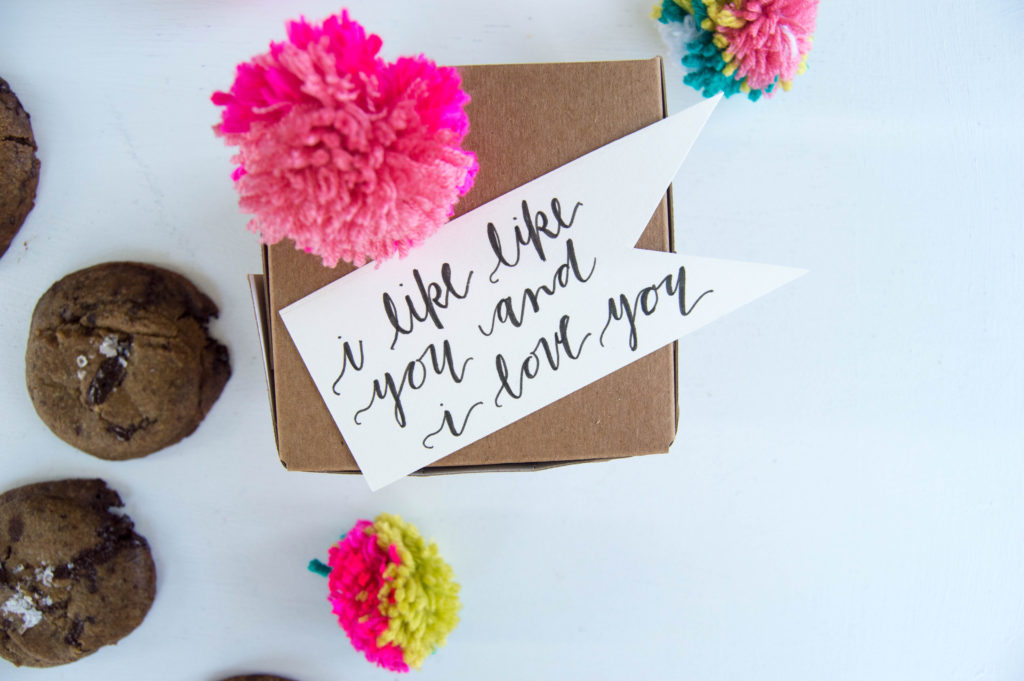 When I was younger "I like like you" was a line in Hey Arnold. I just always had a hard time saying I love you. I still do; it's such a weighted word. I never throw it around nonchalantly. When I married my gentleband, this is what we would say, and even Leslie Knope said it!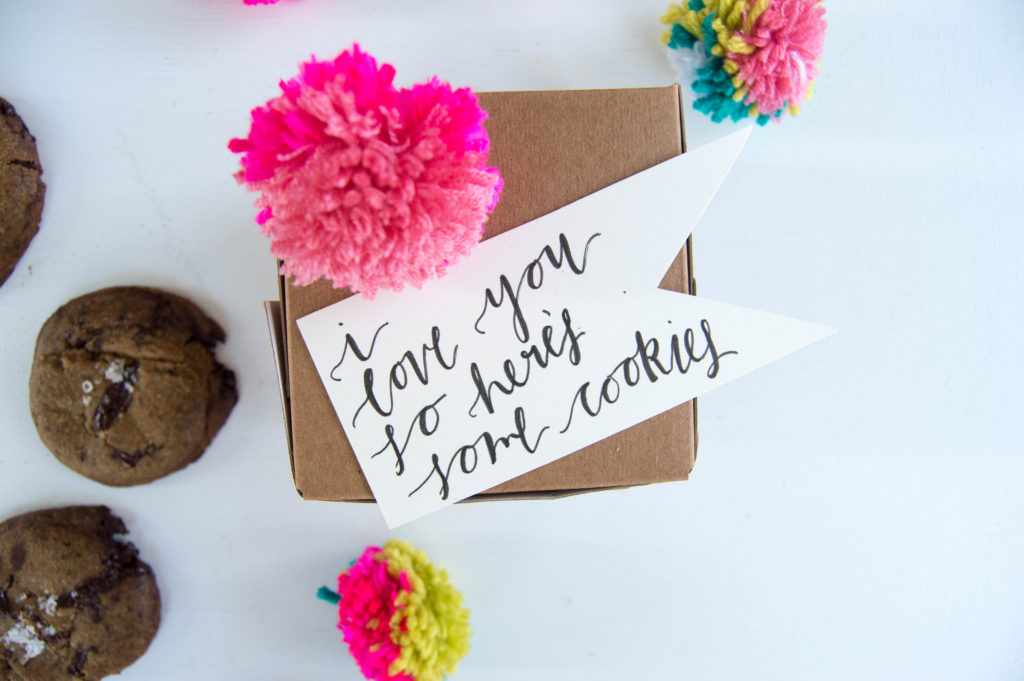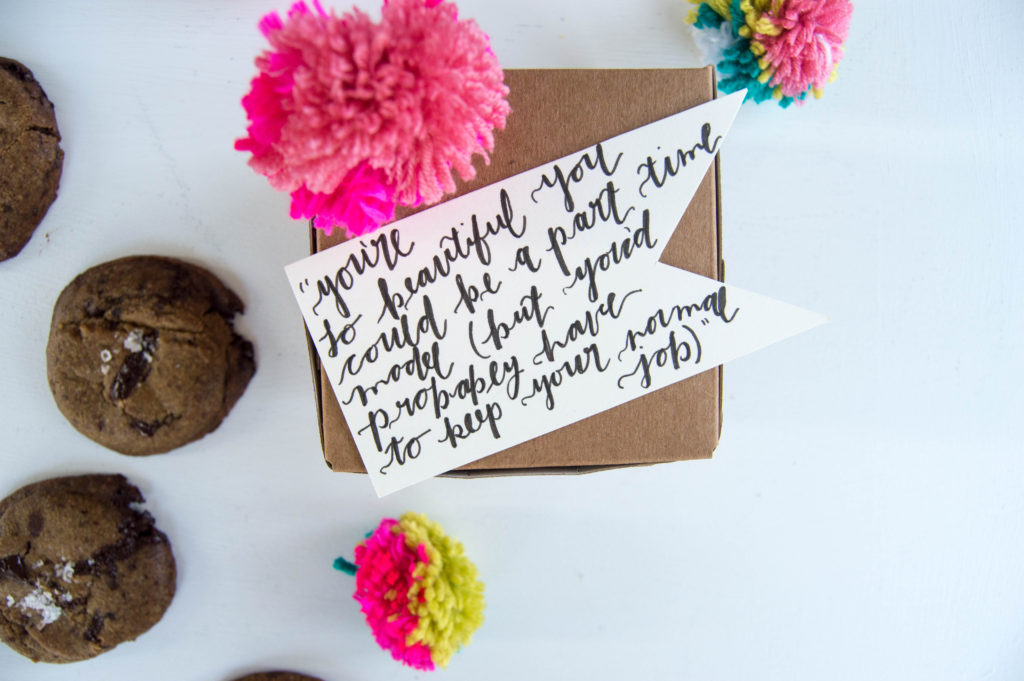 This is honestly my favorite of the list just because I love Flight of the Chonchords so much.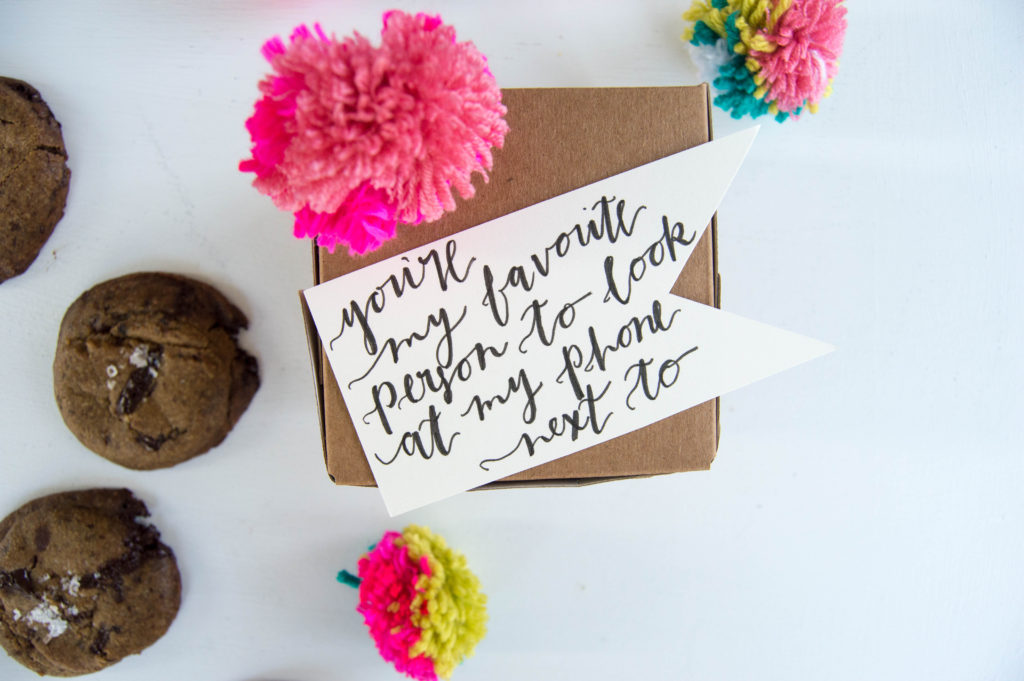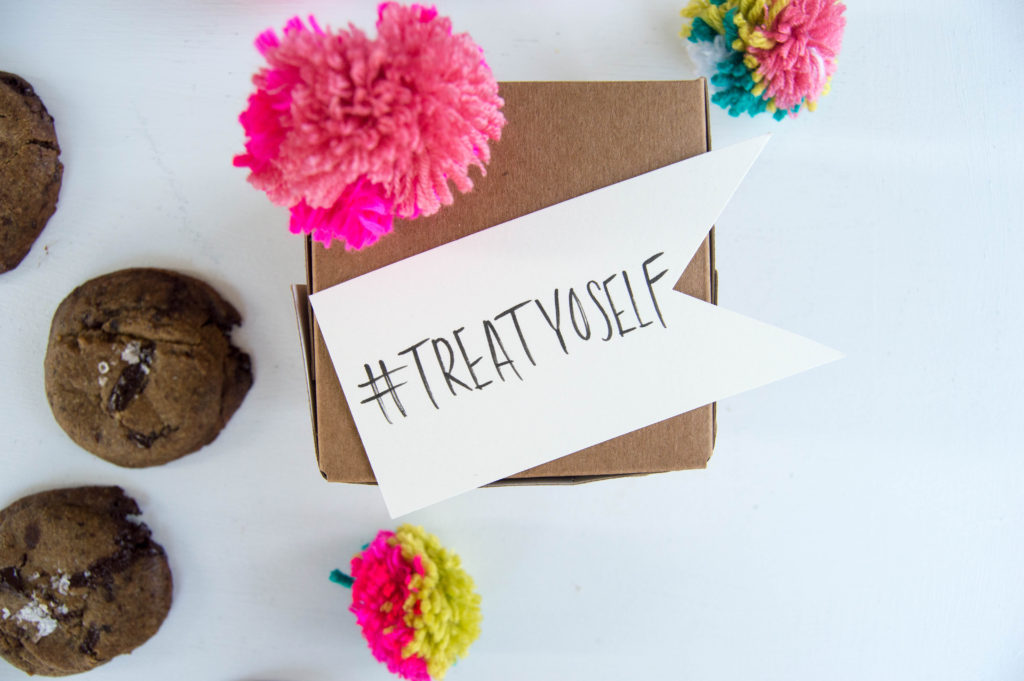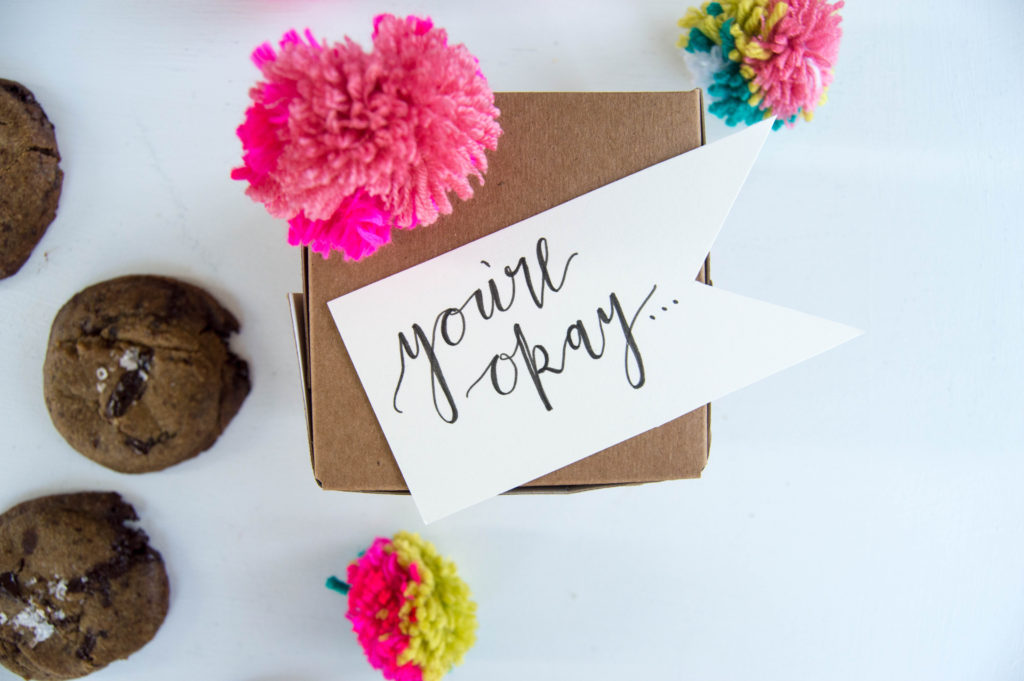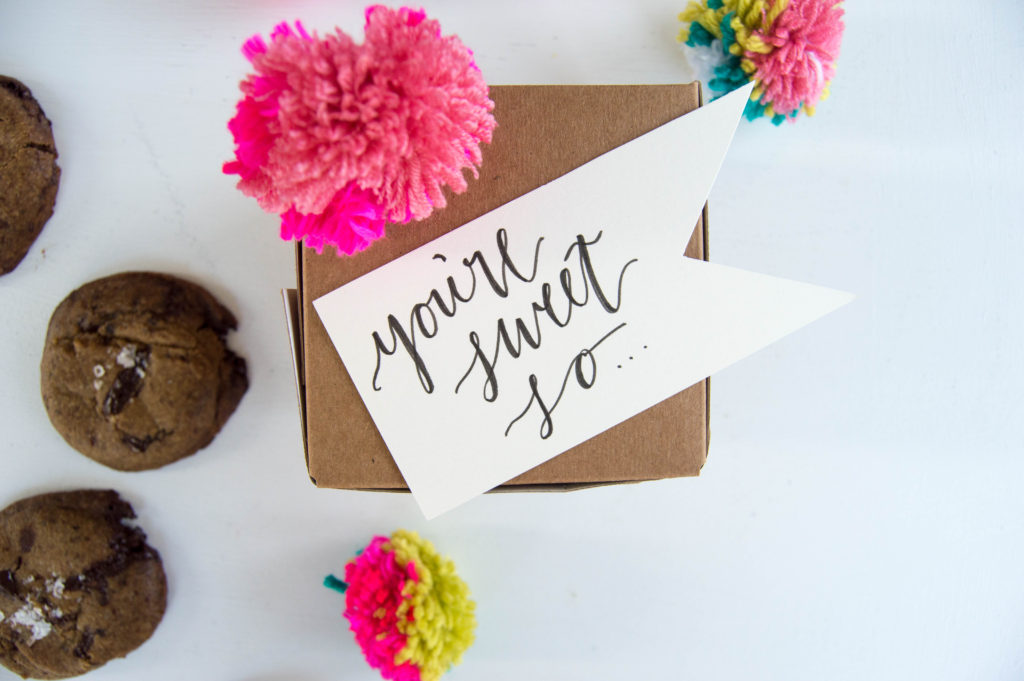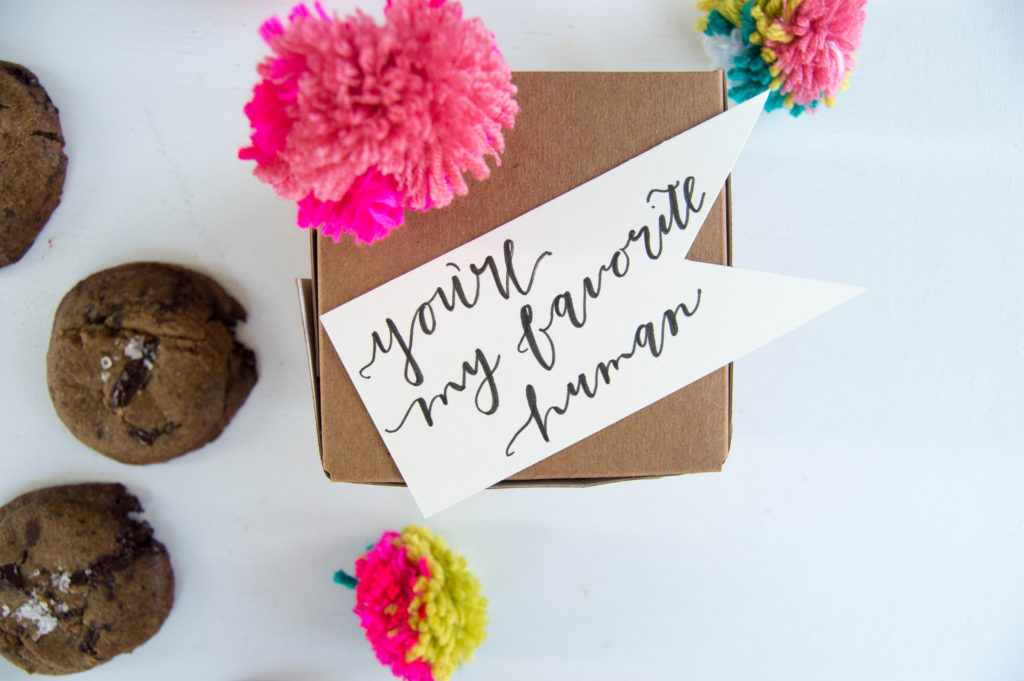 This is something my gentleband and I say to each other quite often. Probably say this more than love, haha.