I desperately wanted this post to happen on Friday, but my site went down. 🙁 I have been soooo busy. Last week I did not get a day off and I worked a 12 hour shift one day and another day I worked 14 hours. Where's that wide-eyed emoji? I busy myself, it's my fault. I told myself less work and was all prepared for less work, but then I filled my schedule with opportunities. They're wonderful opportunities, but I'm ready for that break! My gentleband and I will be going to New York City at the end of this year. We both have never been, and I'm ecstatic! We have a list of places to see and eat at. Mostly the list is places to eat at. Please add onto my list!!!
Until then, my busy schedule is comforted by meals like this stir-fry udon dish. First, let me continue my praise of Odang Udon. They are the only people who distribute fresh made udon noodles made in the USA! They are sooooo delicious. Oh and the second best part, aside from the flavor, is you get to take your anger out on preparing them. It's important to beat the noodles against the counter to break them up. If you pull with your fingers, they'll break. So put on the hardest hardcore song you know and beat up the noodles!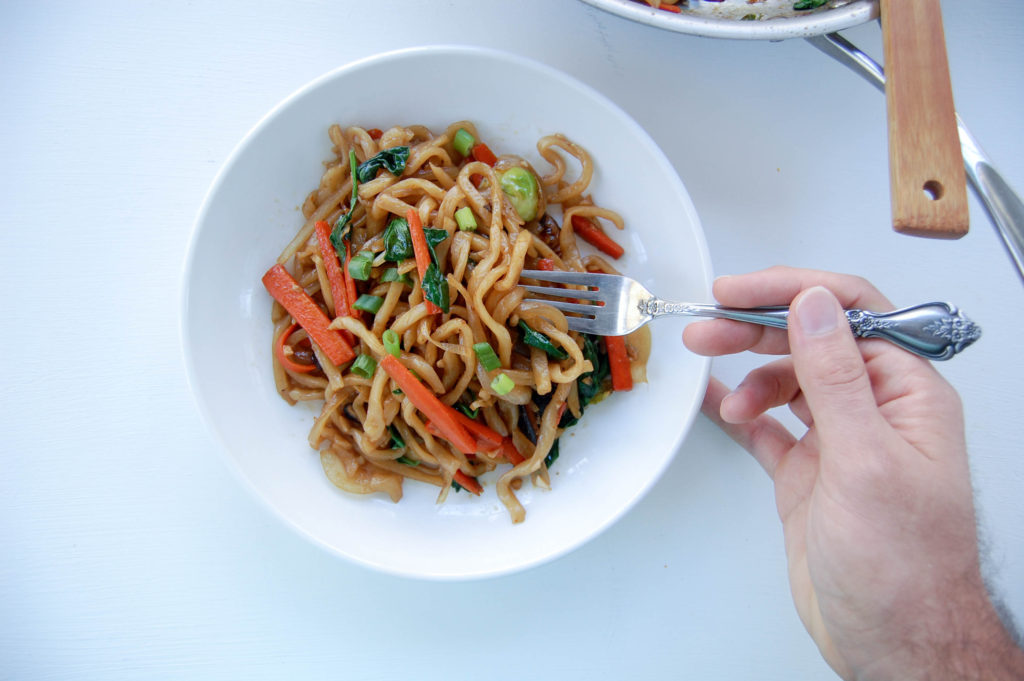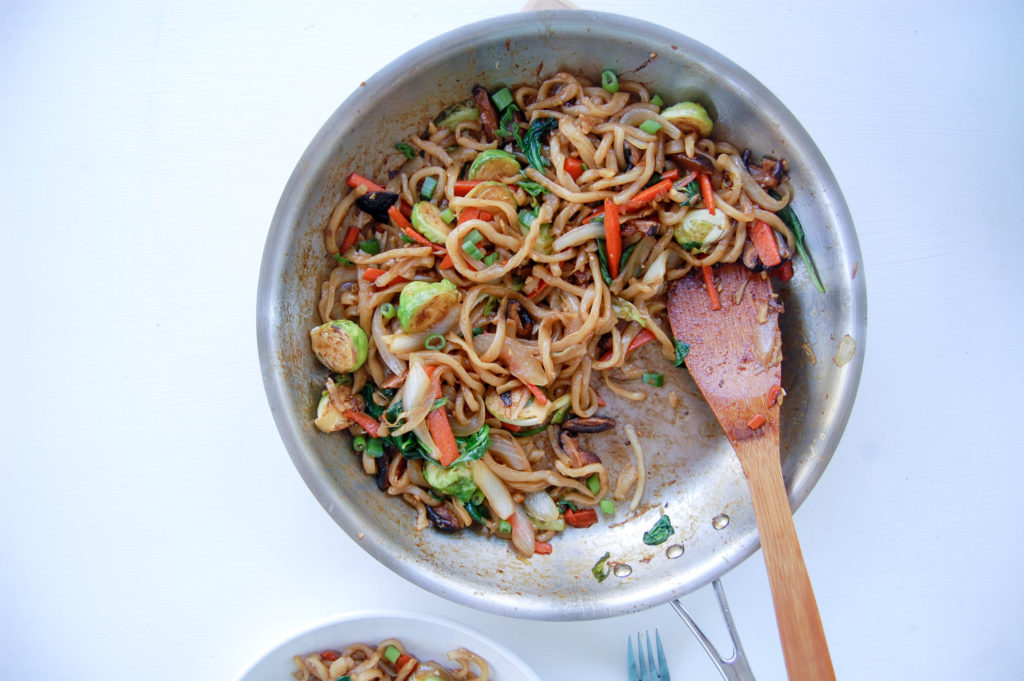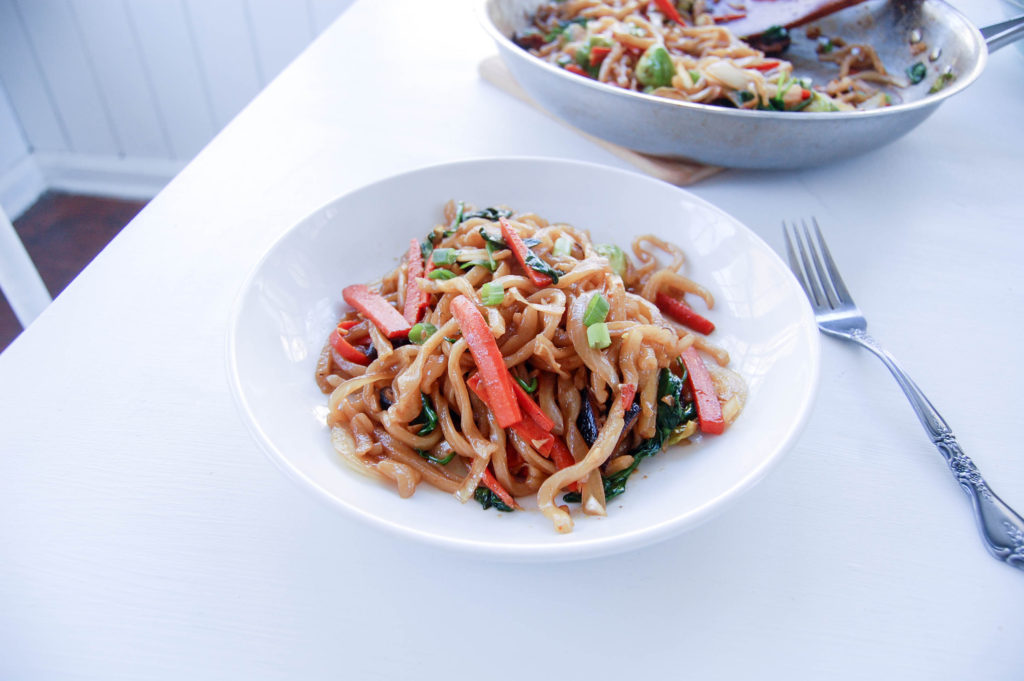 I'm out of Odang, so if you purchase some, invite me over. Check out their website to order!
Need some stir fry ideas? Check this out for inspiration.
See what else I made with Odang Udon!!