I like making sweet but I love eating savory. I have so been looking forward to a post that isn't a baked good. Well, I guess the dough is a baked good. Anyways, you know what I mean. For my gentleband's birthday he got a grill. He had been researching this grill forever! We finally purchased it, and have been using it 2-3 times a week. I had been wanting to make pizzas on the grill since he had also purchased a ceramic stone for inside. We needed to plan it out a little bit since the pizza dough had to be made the day before. We used Chefsteps recipe for the dough. Surprise, Surprise, you know I love Chefsteps. My meat guy, our friend Mark, gave me some different meats. It sounds fun when you get to say, I have a meat guy. We threw on some of his coppa and salami. We also have a fairly new cheese place in our neighborhood, so I went there and told her what we were making and asked for some suggestions. We sampled a few and decided on raclette and talleggio. After my gentleband put the pizzas on the board, I couldn't stop saying how beautiful they were. I love pizza like this. I love doing our own pizzas because they're so easy and so pretty. Mine was an olive oil base with those meats and cheese with thinly sliced garlic, asparagus, shallots, and cherry tomatoes. I'm in love and I can't wait to make pizzas like this all the time now!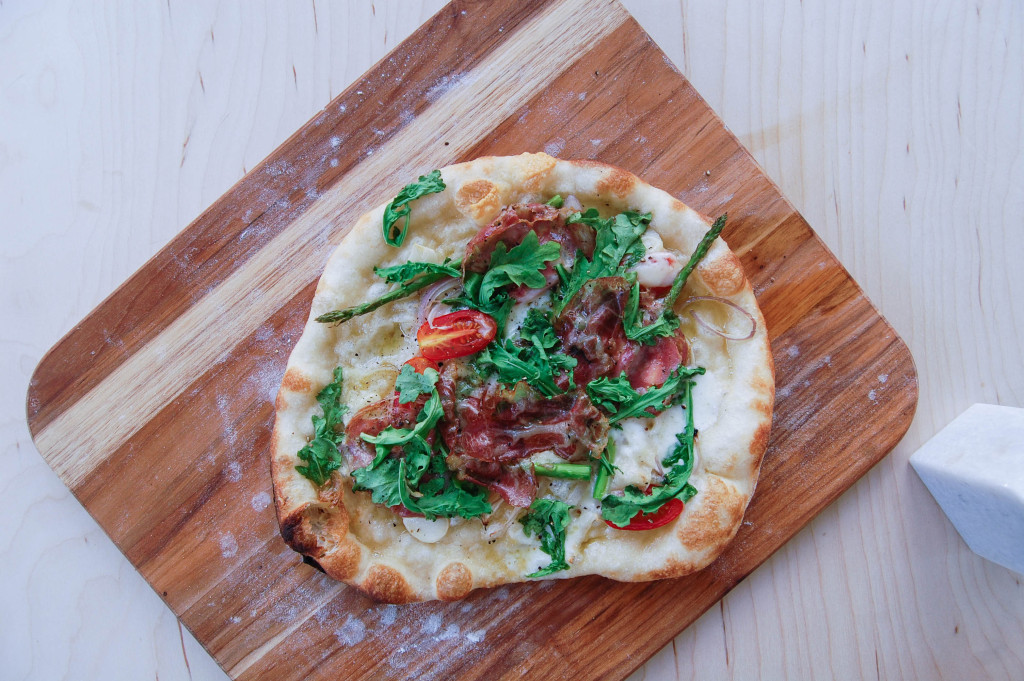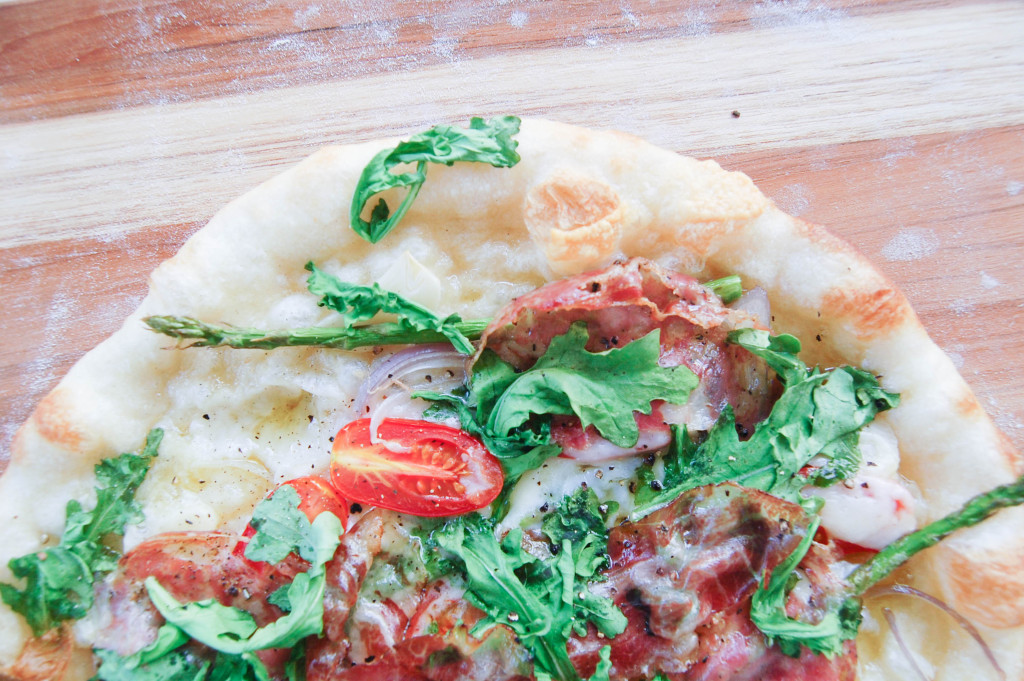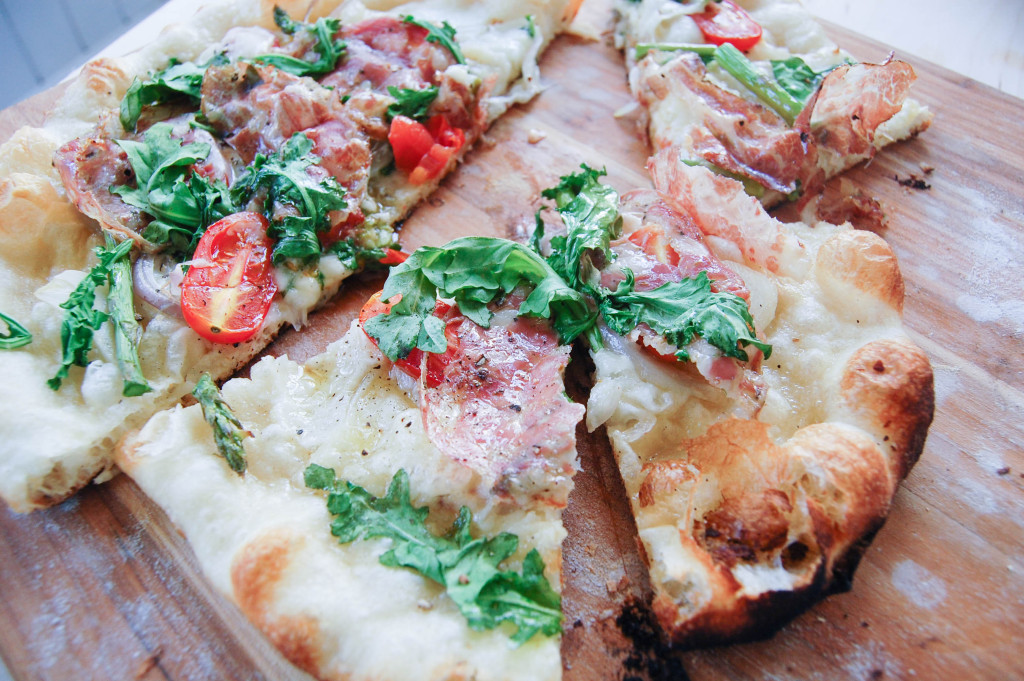 So, you can buy pizza dough at the grocery store, or you can go to your favorite local pizza place and ask if you can buy dough. Usually it's not on a menu, but they have it and most places just sell it. OR you can make the dough, it's so easy, you just have to plan a little bit. Check out the recipe Chefsteps gives.
We are using an Akorn grill and heated it up to 600 (daaaang das hot) with our cermaic stone in there. Once it was ready, we threw it on the stone, closed the lid, and waited roughly 5 minutes before throwing on the arugula. After that handful of arugula was thrown on we kept it on there for probably about one minute. It's hot, so it's going to cook quickly. You'll know it's done by the crust nice and bubbly and golden. And the cheese will also be melted.
Before you make the pizza, be sure to check out this important video!