It's summer time, and that means peaches are in season. I received a text message from one of my neighbors saying another neighbor had a peach tree and if I wanted any. Of course! Fresh picked peaches from my own neighborhood. Yes, please! It had just rained, so as I ran my hands down each branch to let loose each ripe peach, my arms were covered with water that once called itself rain. I listened to my neighbors who were slightly inebriated talk about shooting pictures for Instagram. Life can be poetic, just all determines how you write it. I took my peach haul home and thought about what to do with them. I had watched someone make scones with cake flour and I was intrigued to see what it tasted like and what the consistency turned out to be. The scones were tasty, but my personal preference would be to stick to my friend Robyn's recipe.
All images are taken by my lovely friend, Morgan Burden!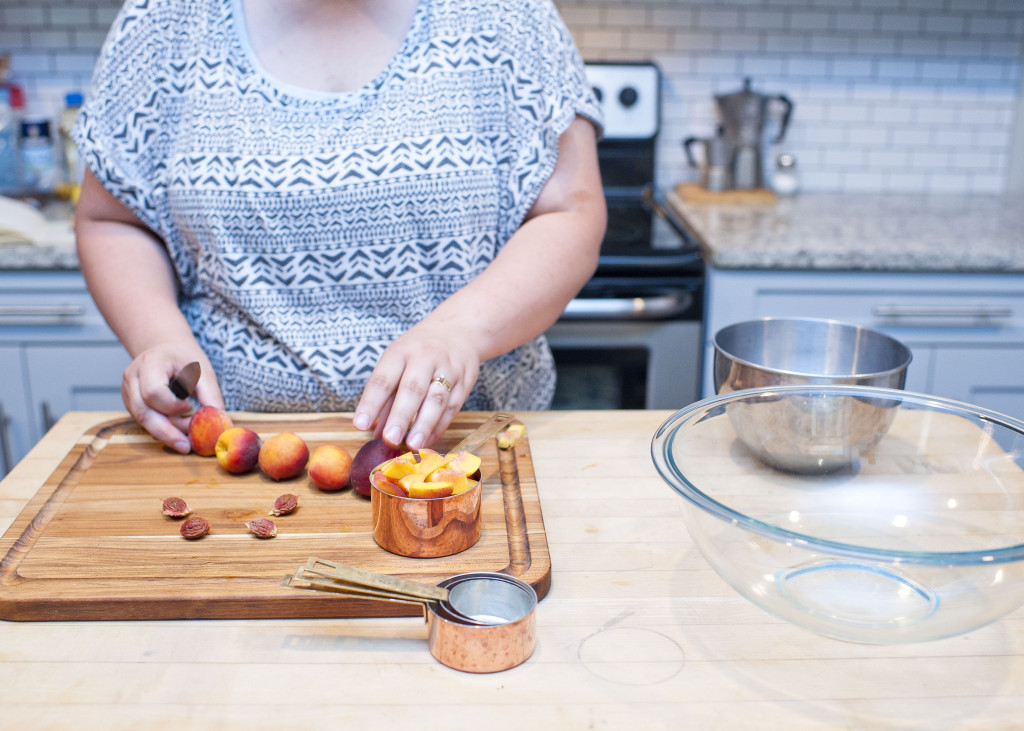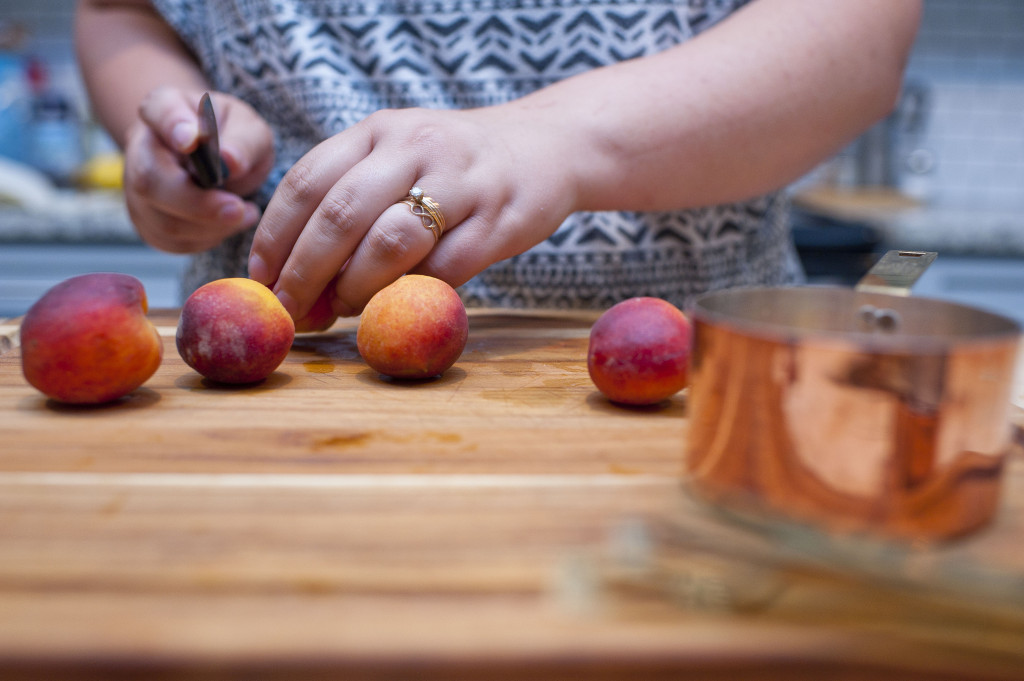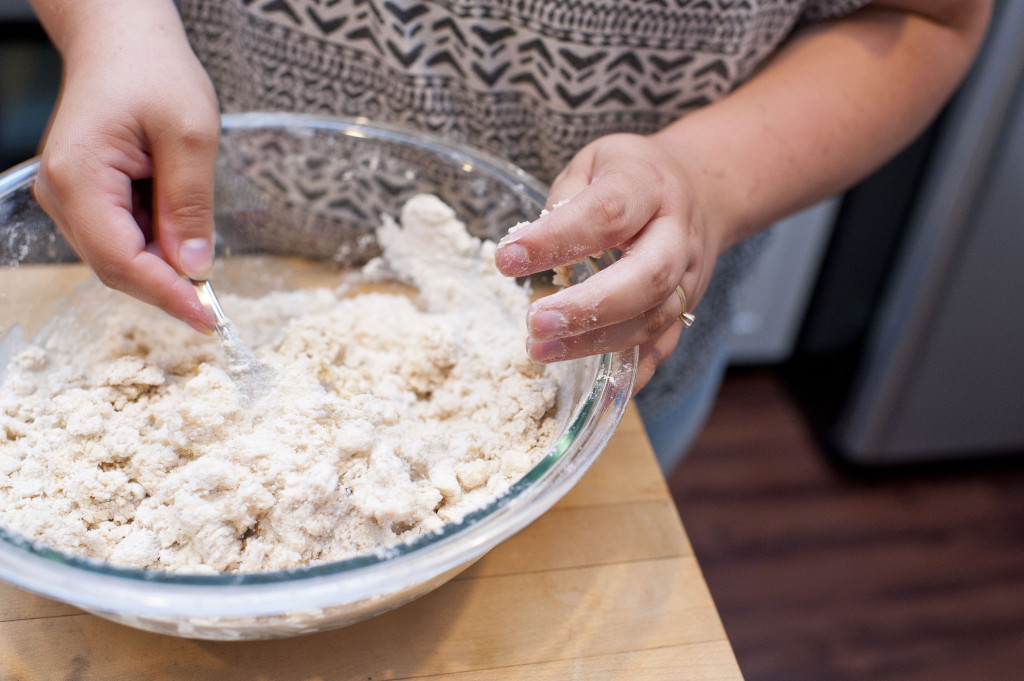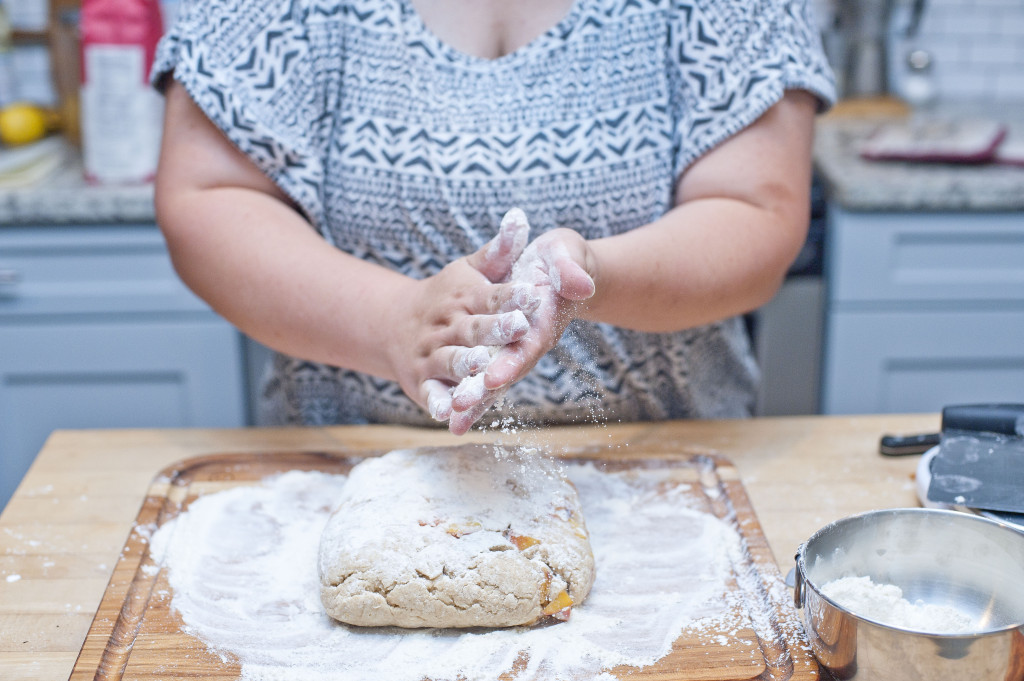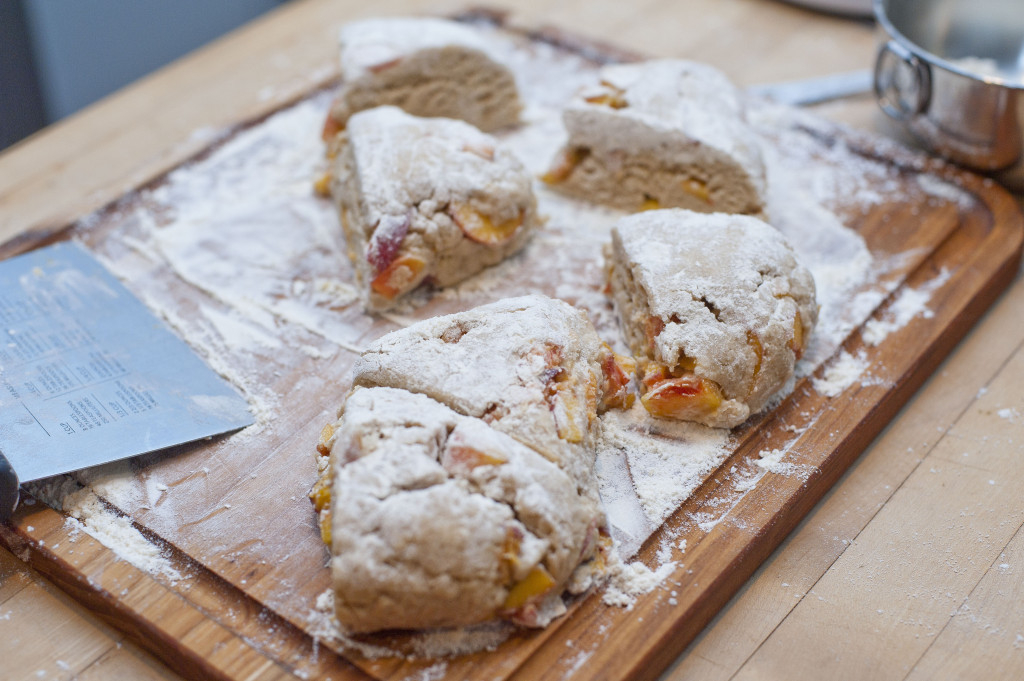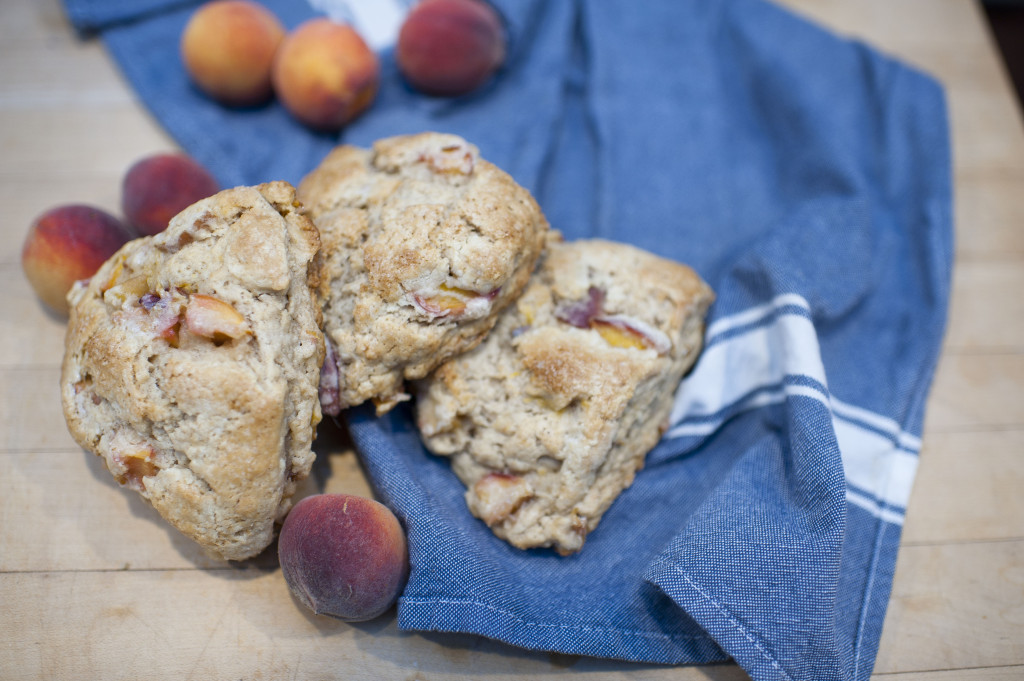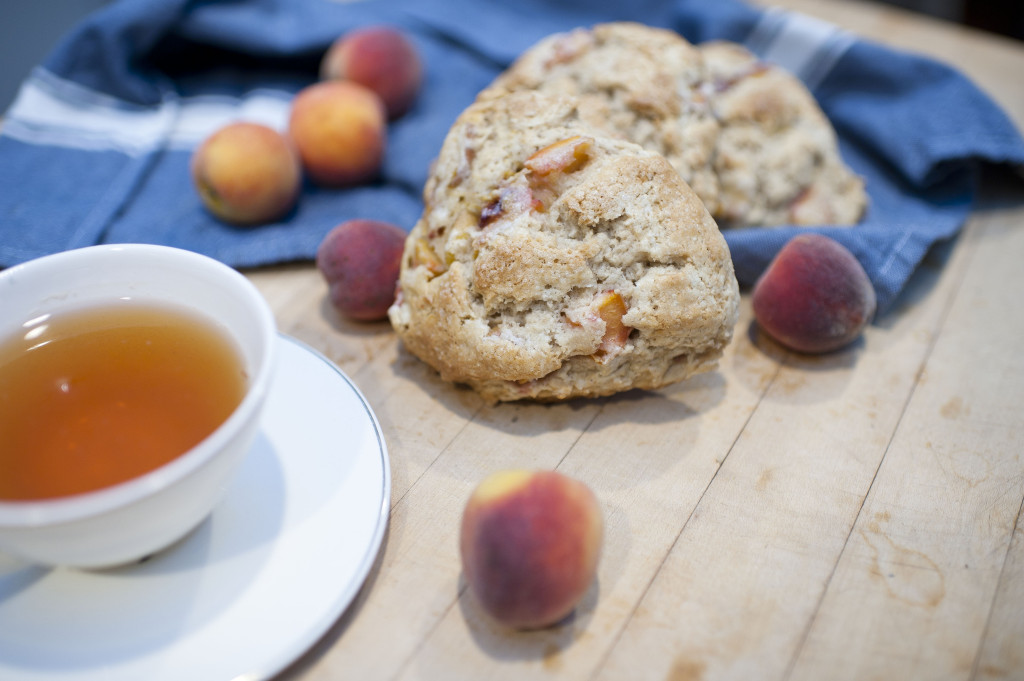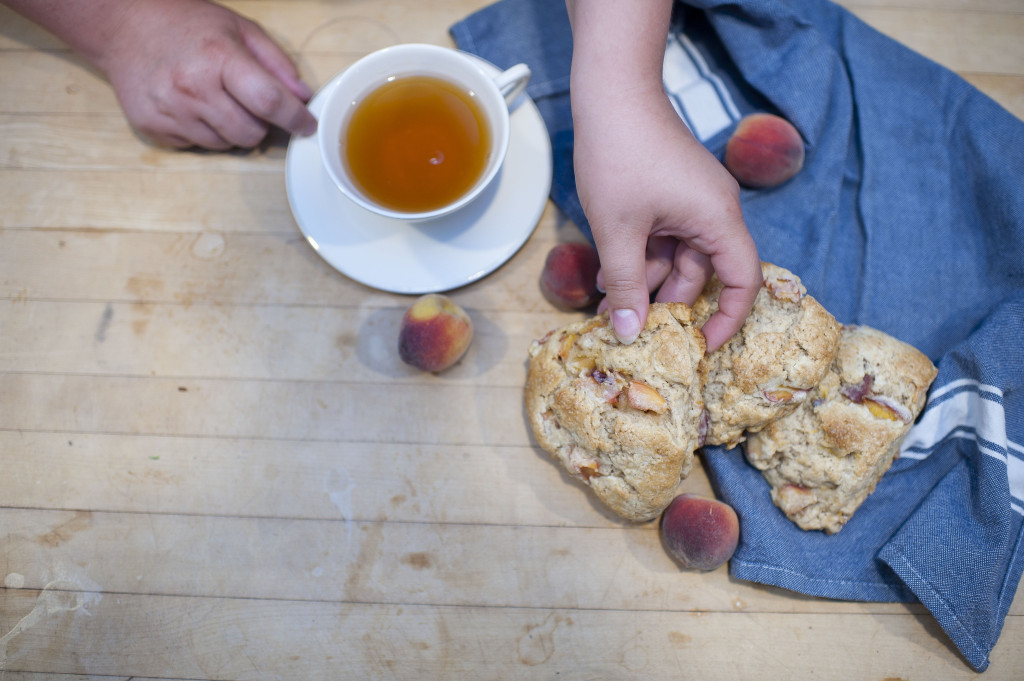 Want this recipe? Click here! I used this recipe, but obviously put peaches in instead of strawberries!