The other day, I was talking to someone at work about SnapChat, and he had said how mine is like a food blog. I don't think he follows many food bloggers on SnapChat, or else he'd know I'm just trying to do what everyone else is doing. The other thing he said was, "On yours, you can tell what you're currently into and right now it's drinks." I'd say he is correct, but what he missed is I'm not just into drinks, I'm into Rhubarb! I went to Michigan a couple of weeks ago, and I had forgotten how bountiful the midwest is with rhubarb. I decided I'd try and shove some into my carry on and see if airline security took it from me. Lucky for me, apparently 2 pounds of rhubarb is not questionable. The next day, I was thinking all of the things I could do! I knew I wanted to make a drink, and I came across a shrub recipe.
"Hold up, what the heck is a shrub?" was exactly what I was thinking. It's a syrup used for cocktails that's vinegar based. Sounds so gross, but it's oh so delicious. I'm quite addicted, and I think I have just enough shurb to make two more drinks with! It's all the things I love about kombucha but not kombucha at all.
I'm still working on my photography skills and I think with these photos I'm getting pretty happy with what I'm learning by practicing.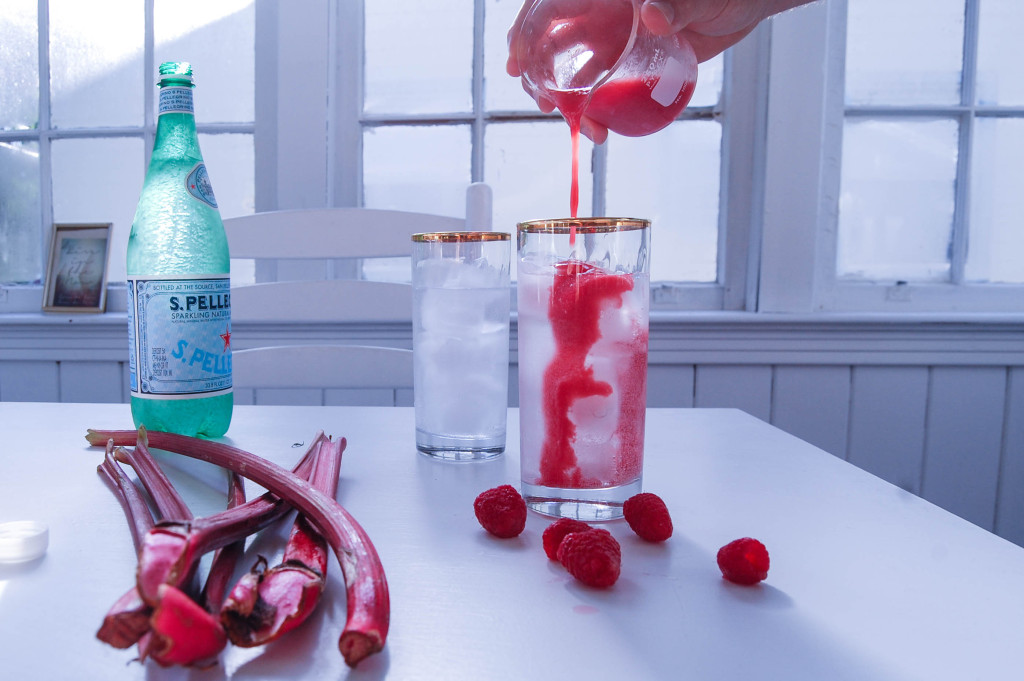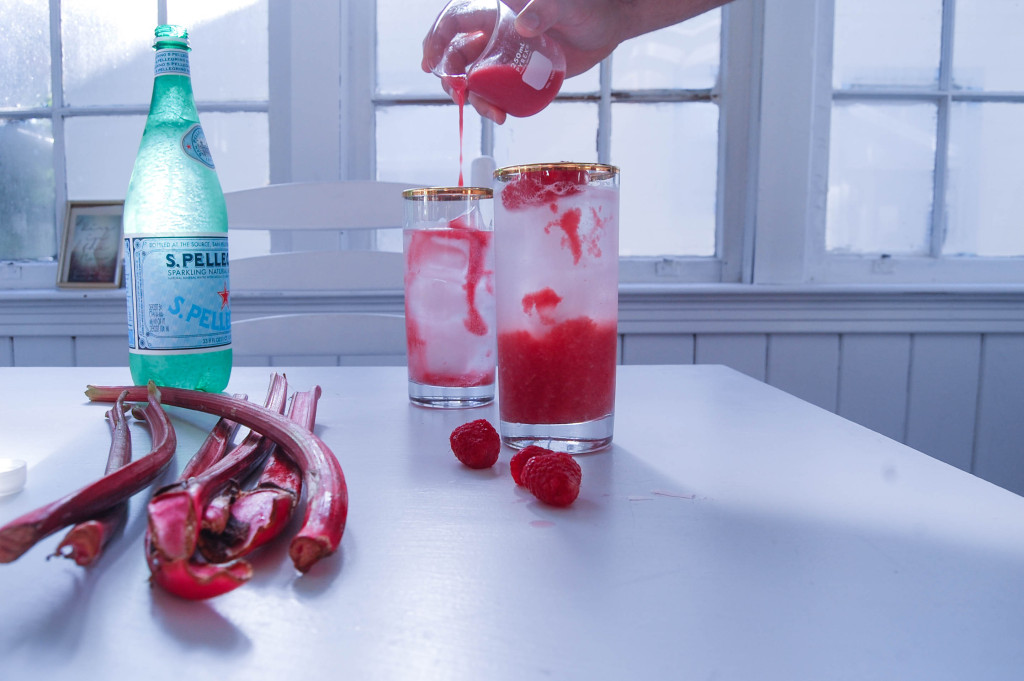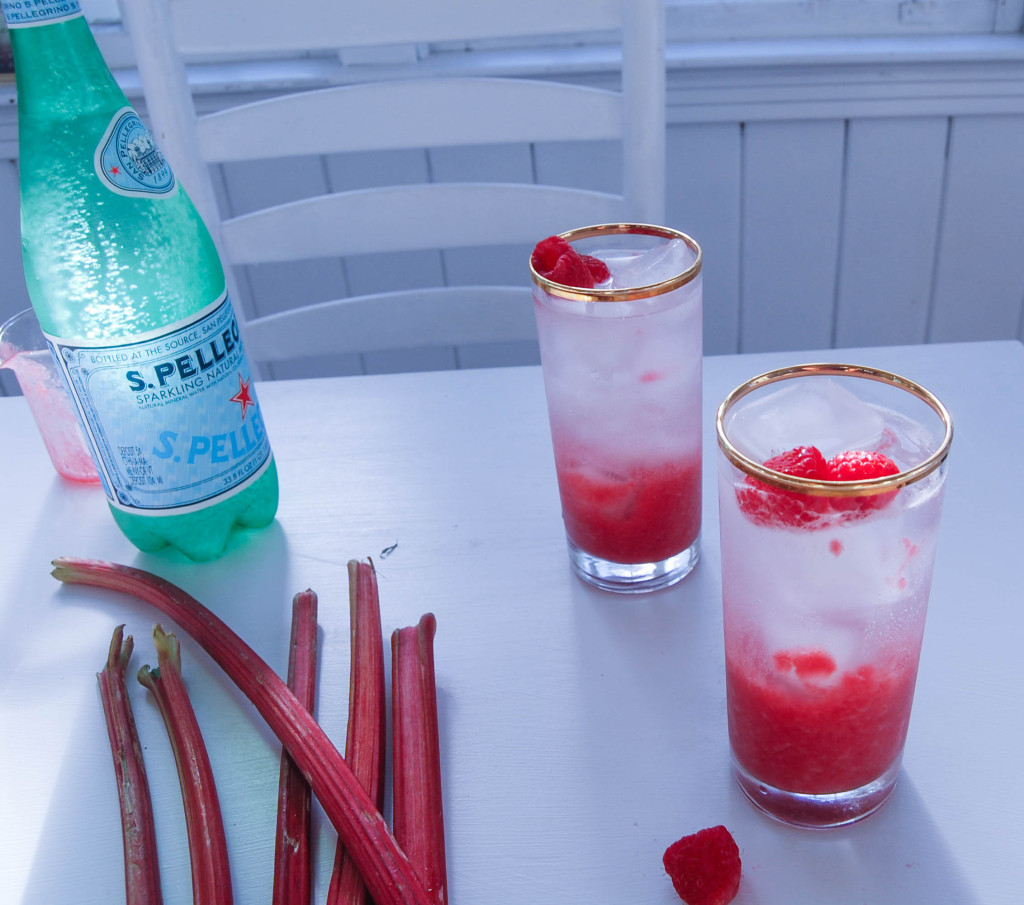 Want to make this raspberry rhubarb shrub? Find the recipe I used here! I did not include rose. She says a 4:1 ration but I liked it 3:1. I also was able to use my local raw honey which I was happy about!