I do not like cake. Sorry to all the cake eaters of the world. I'd rather eat a glob of ice cream or Crème brûlée . But I love the way cakes can look after they're decorated. I don't think I want to get into the cake world, but I do love everything Molly Yeh does. Plus, my good friend is having a baby! We have an inside joke of calling each other good friends, but in all honesty, she is a forever friend. I believe you can only gain forever friends by being honest and walking through ugly crying times and uncontrollable laughter times. Carla told me she was pregnant, and I immediately asked when they find out the gender if I could do something special for their public announcement. This is only my second cake, and I was in such a panic about it. Stress is sometimes a good thing if you use it to your advantage. Because of the pressure I put on myself, I believe I fell in love with this cake.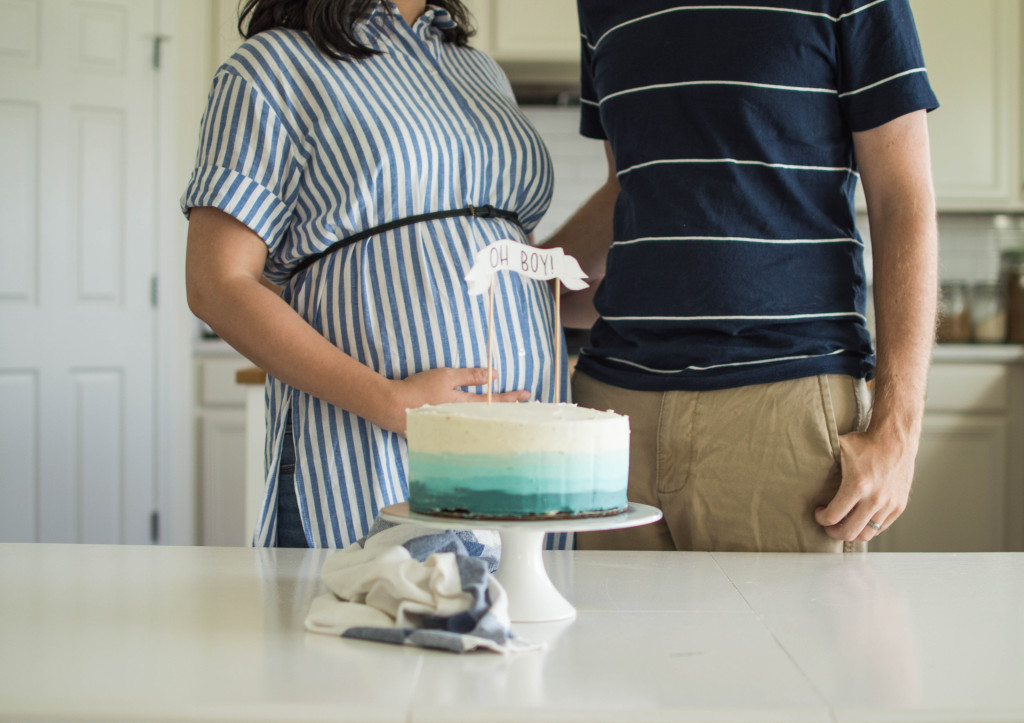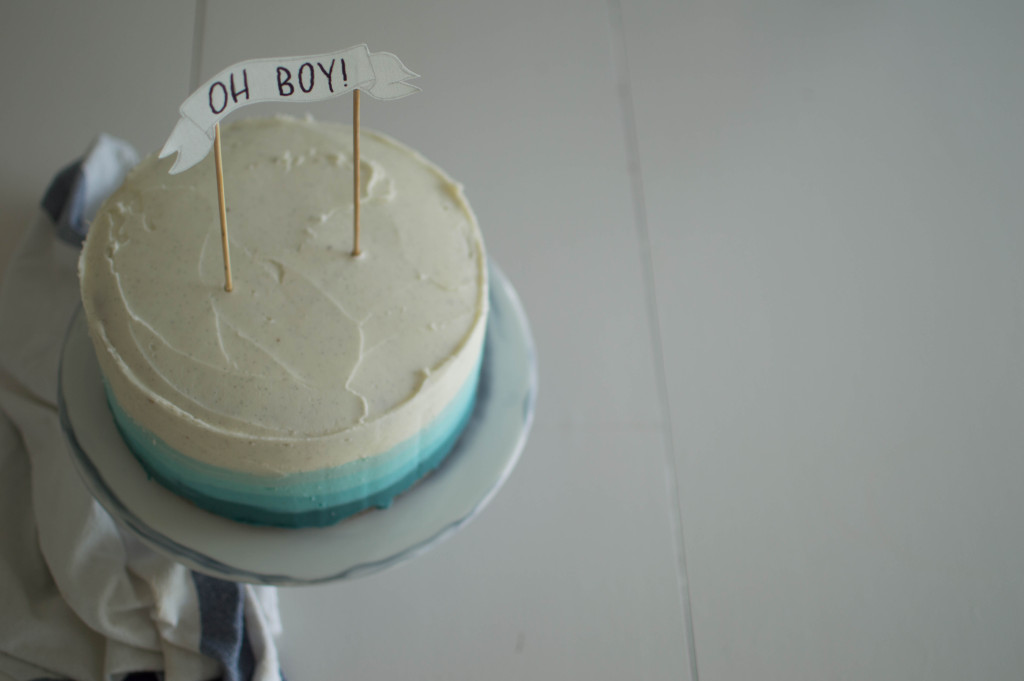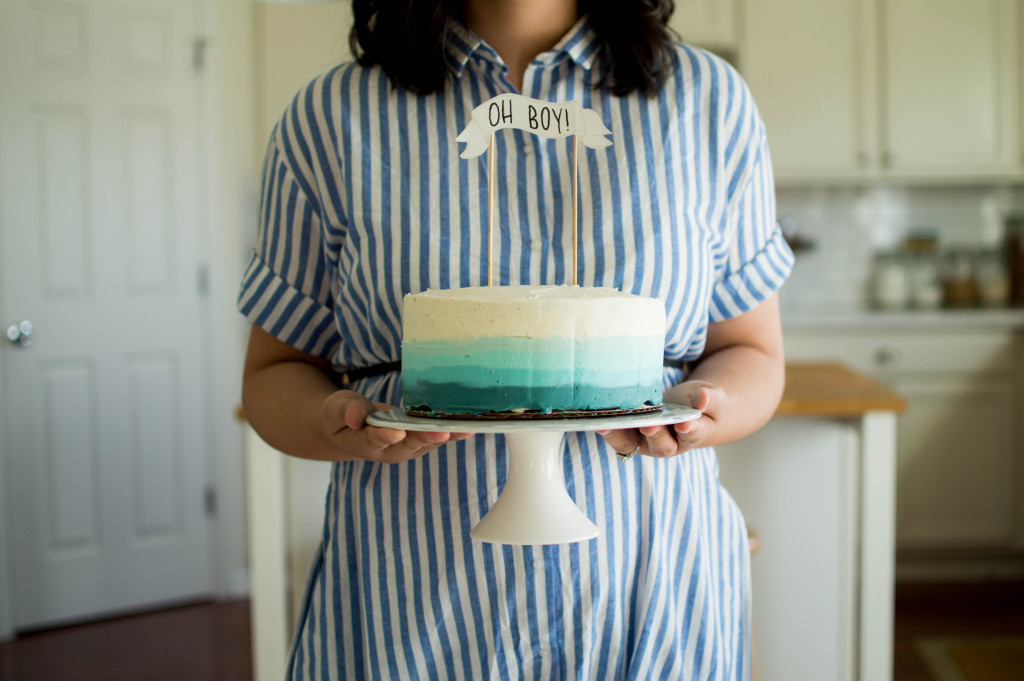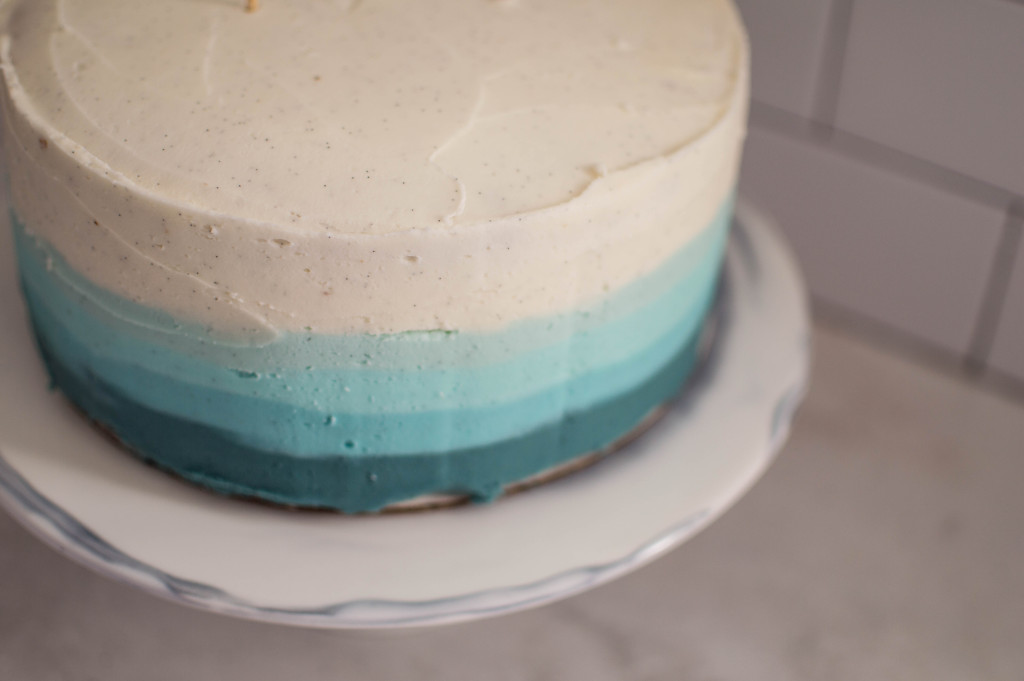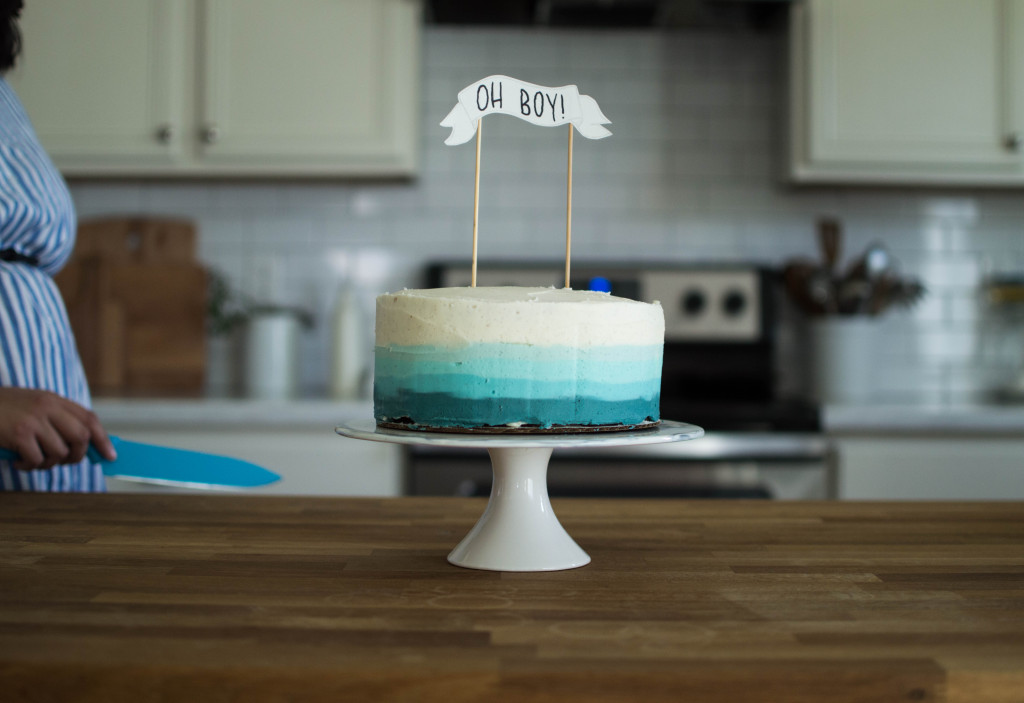 There's always something you learn when doing something new. I found out that one of the reasons I dislike eating cake is because of the buttercream. Just so dang sweet and makes my mouth feel icky. While reading up on buttercream, I found out that there is more than one type of it! Wha! I'm probably going to be making a different method of buttercream for the next cake I do, if I do it. Not only do I love following everything Molly Yeh does, but please check out where I got the cake recipe from and where I got the decorating inspiration from.
Please visit Carla's website and tell her the best advice you can on having a baby boy! Oh and the cute cake topper? Follow my friend Ashlyn from Loba Design Co.