Sometimes when I make something, I write it out, and I think about how long the name of it is. Just like these earl gray blueberry goat cheese hand pies. The longest name ever? No, I've made longer named items. And you can't just leave a part of it out, because what if I did call it earl grey goat cheese hand pies? First, I don't think I'd want to eat that because earl gray flavored goat cheese sounds gross. If I got it, I think I'd be frustrated that you didn't tell me about the blueberries, mostly because they probably would have stained my shirt or my pants. So long names it is. I like words and I like everything in writing, so it doesn't bother me that I have to keep explaining a pastry.
I'm going to Indiana and Michigan at the end of this month. I'm quite excited to go to the beautiful Midwest during the summer. I miss it, and I'm most excited for the memories I've forgotten to come back to the foreground of my mind. I want to see a pitch black sky; I want to see fields of corn. I want to see fireflies while I'm falling asleep; I want my parents to walk me through their garden. I want to listen to my mom tell me someone has eyes as beautiful as a chimpanzee. I've been listening to every song I know that sings about the great state of Michigan. Unfortunately, there aren't that many songs about my home state, Indiana.
My friend Amanda took these beautiful photos of my hand pies for a styled shoot she was doing. I love that something I love can collide with something someone else loves.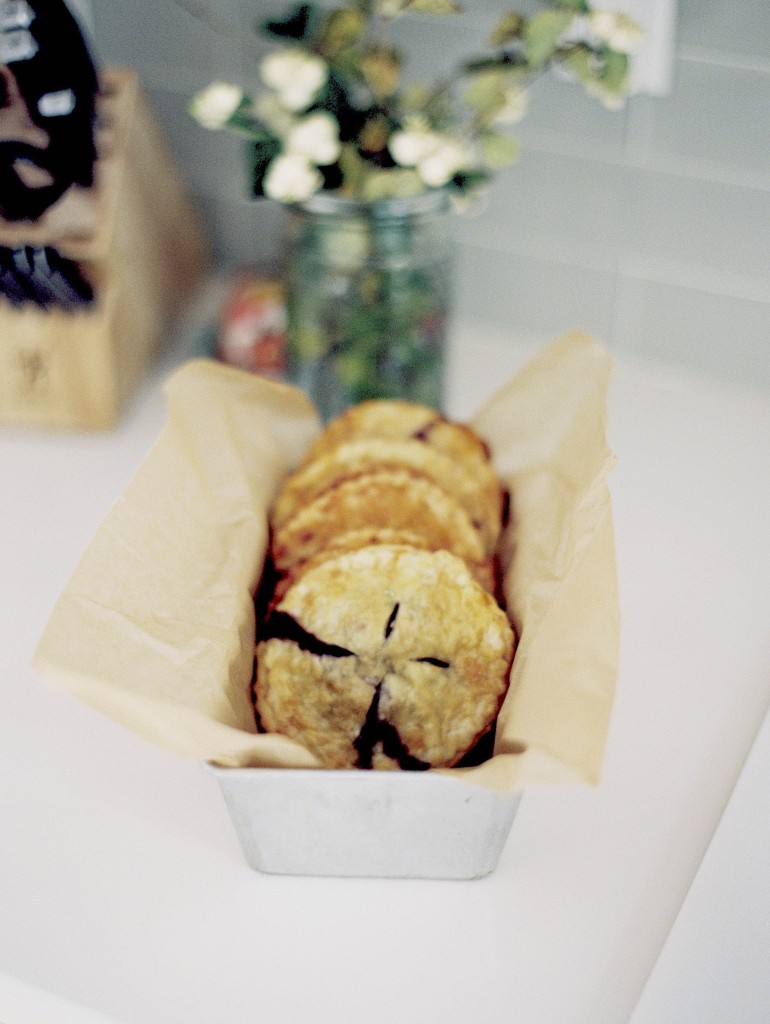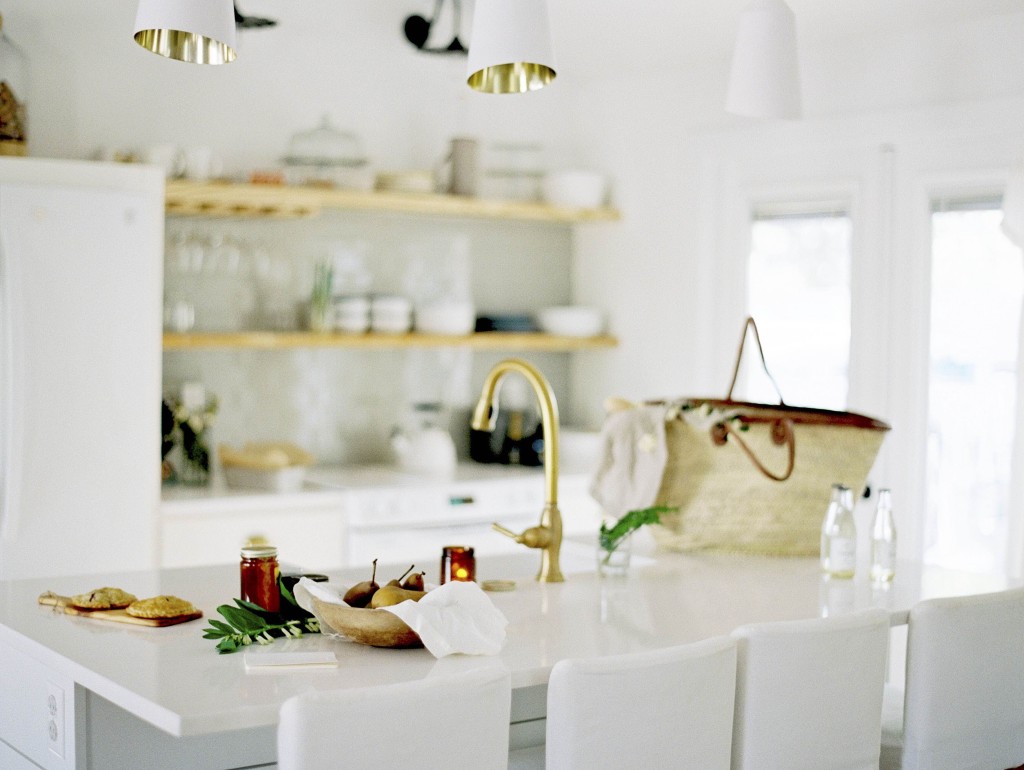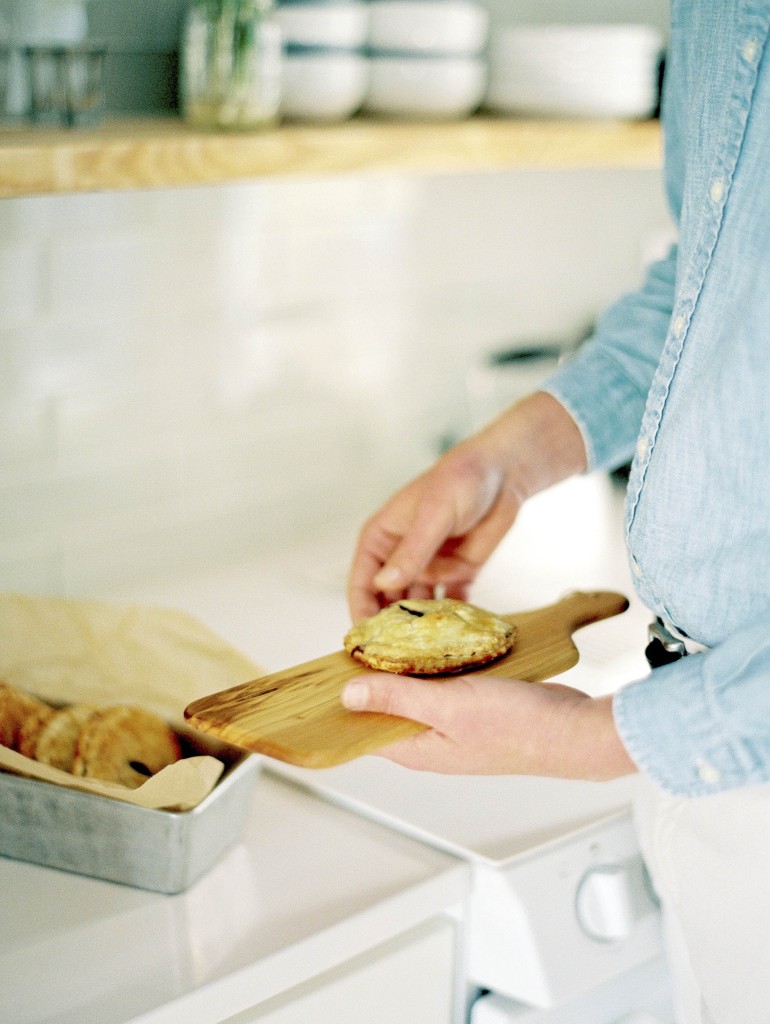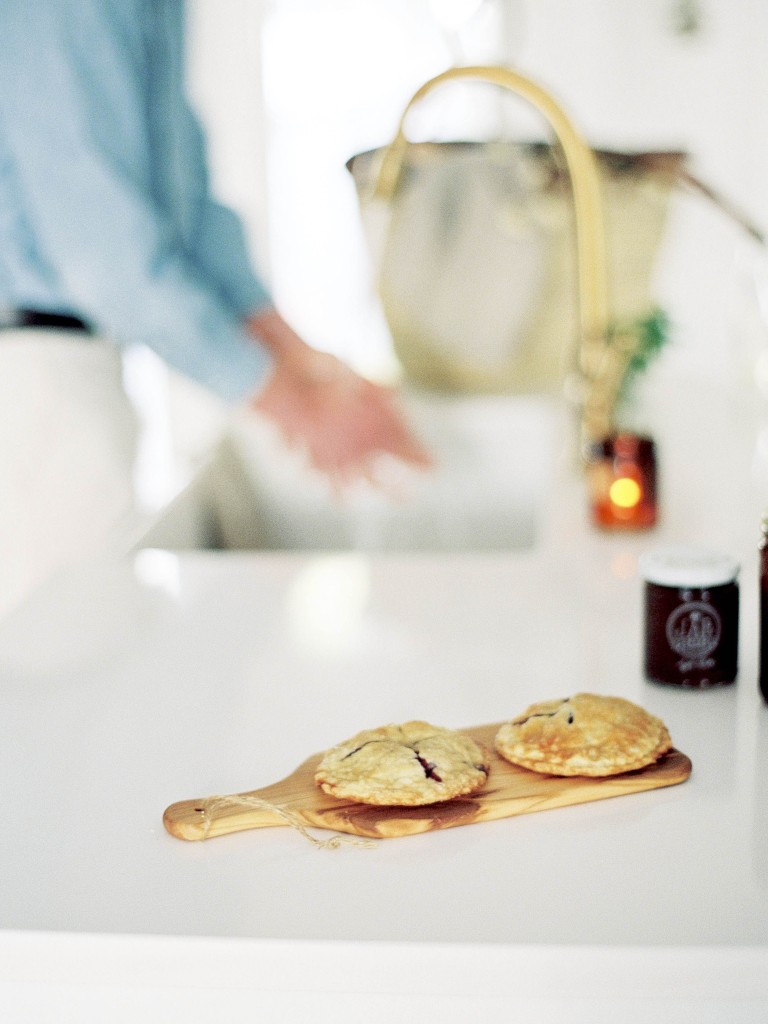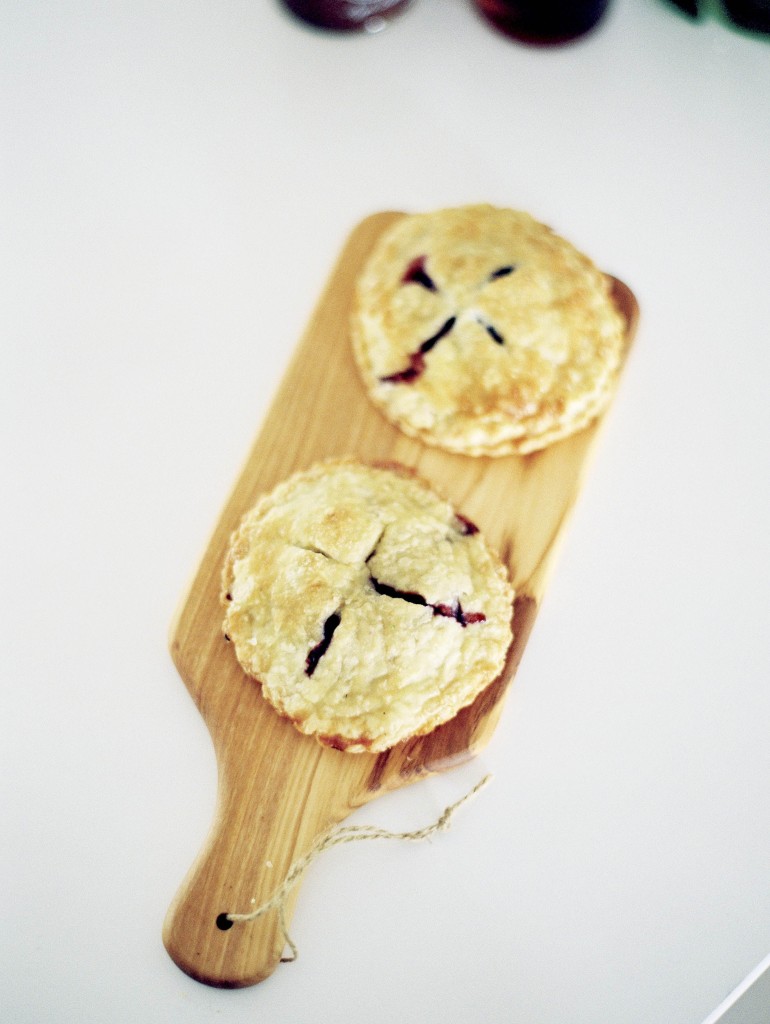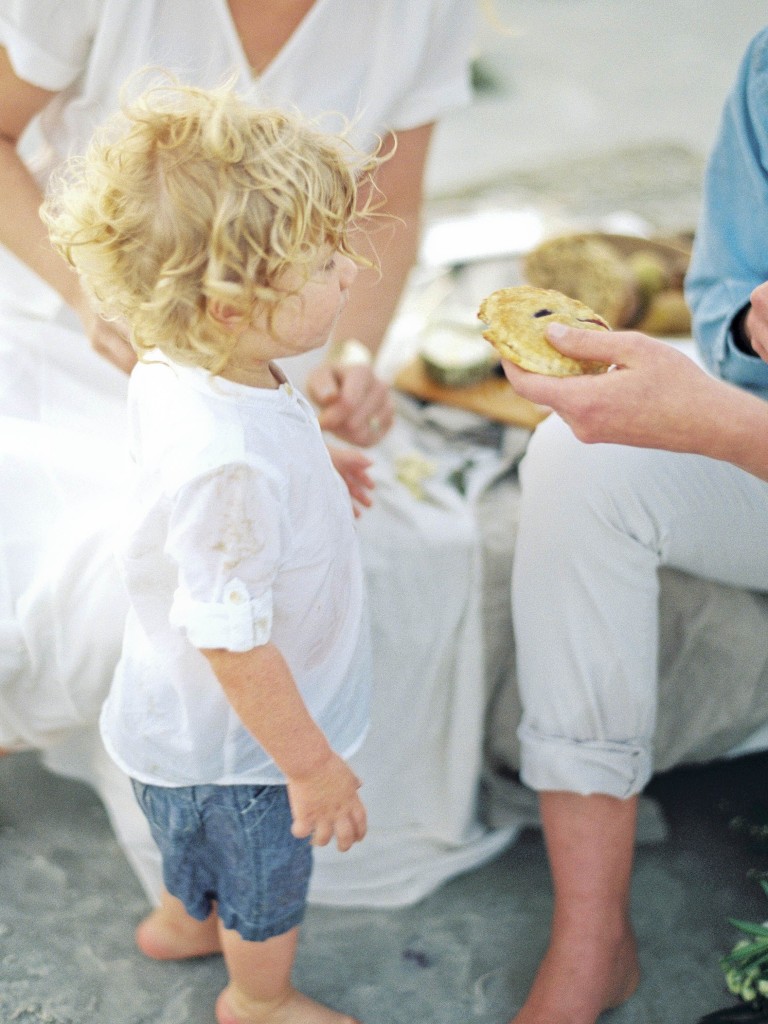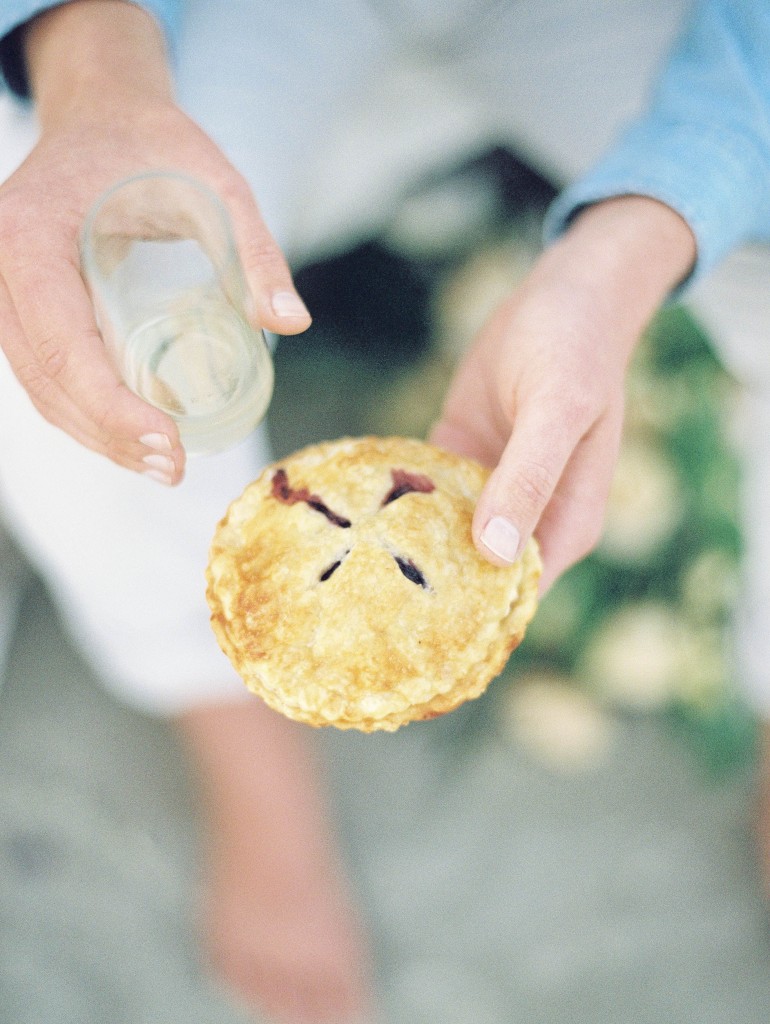 For the Crust
(Taken from Thomas Keller)
2 Cups flour (you'll need extra for dusting)
1 tsp kosher salt
1 Cup cold cubed butter
1/2 Cup ice cold water
Filling
(adapted from Local Milk)
2 cups fresh blueberries
1/4 cup goat cheese
1/4 cup buttermilk
3 Tbsp honey
Loose Earl Grey (the contents of one bag)
pinch of salt
about 2 Tbsp flour to thicken
For topping
1 egg
1 Tbsp whole milk
raw sugar, for sprinkling
What you need to do!
∙Cube your butter and throw in fridge
(your butter needs to be really really cold)
∙Add dry ingredients to a bowl
∙With a pastry blender, mix butter and dry ingredients together until cornmeal consistency. If you do not have a pastry blender, use your thumbs until shaggy.
∙Add water and use a wooden spoon or a spatula to incorporate
(try not to use your hands during this step to avoid heating the butter)
You're finished adding water when the dough sticks together
∙Create a disc with the dough with your hands
∙Wrap in plastic wrap and throw in fridge for and hour or up to two days
Filling!
∙Mix all filling ingredients together except for the flour
∙Sprinkle flour in and mix until mixture is cool (be careful you don't burst your berries)
∙Cover and place in fridge while dough is rolled out
Assembly!
∙Heat oven to 400
∙Flour prep surface
∙Unwrap dough and roll out
∙Use whatever cutter you'd like. I used a biscuit cutter.
∙Line baking sheet with parchment paper
∙Beat egg and milk in a small dish and set aside
∙In the middle of a circle add a small amount of filling leaving room around the edges
∙brush egg wash on the outside edge
∙make a vent on the circle that will go on top (I make four slits)
∙Lay on top of filling and crimp edges down onto bottom circle with a fork.
∙Lightly brush with egg wash and sprinkle with raw sugar
∙Bake for 20 minutes or until golden brown, they should be a little bubbly and oozing