Sometimes my job demands I work for 3 weeks straight and I expect it when I know it's coming but working 3 weeks is not the optimal time to make a lot of home cooked meals or even healthy meals. I did, however, get to eat a lot of traditional ramen this time around. I'm definitely not complaining about that part. I kept saying how desperately I wanted to eat just a ton of veggies. I was thinking what exactly I could have. Ratatouille came to mind. Chefsteps has a great recipe for it and since they were so gracious to talk about my pancakes I decided to celebrate with another one of their recipes.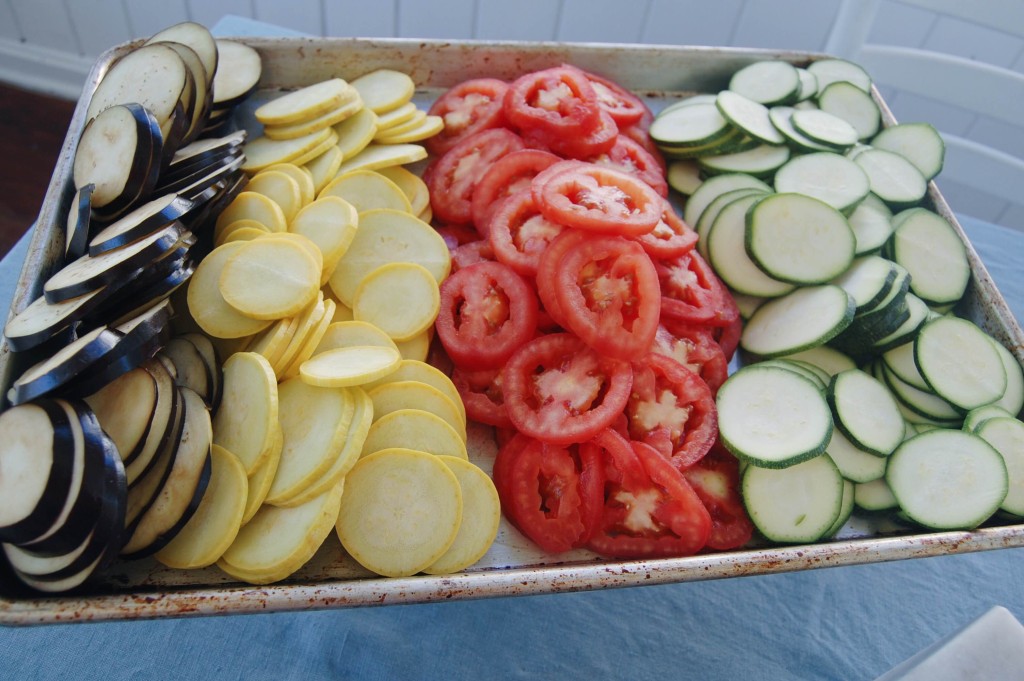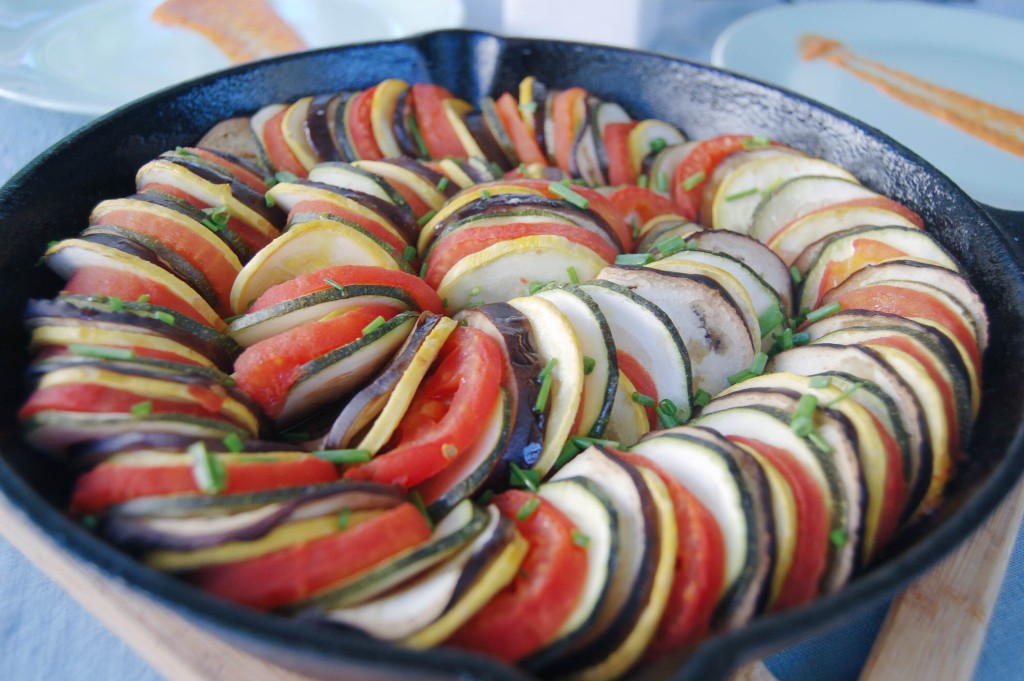 There are many reasons I love French cuisine but one of them has to be even the easiest dishes sound fancy. Not only sound, look fancy. This dish is vegan, gluten free, and so simple. I was honestly worried that wouldn't have enough flavor because the simplicity of the dish. I forget that real natural ingredients taste so delicious on their own. We ate this as the main course but it'd be fine with a lean meat on the side. You do not have to feel bad about eating alllllll of this meal in one sitting.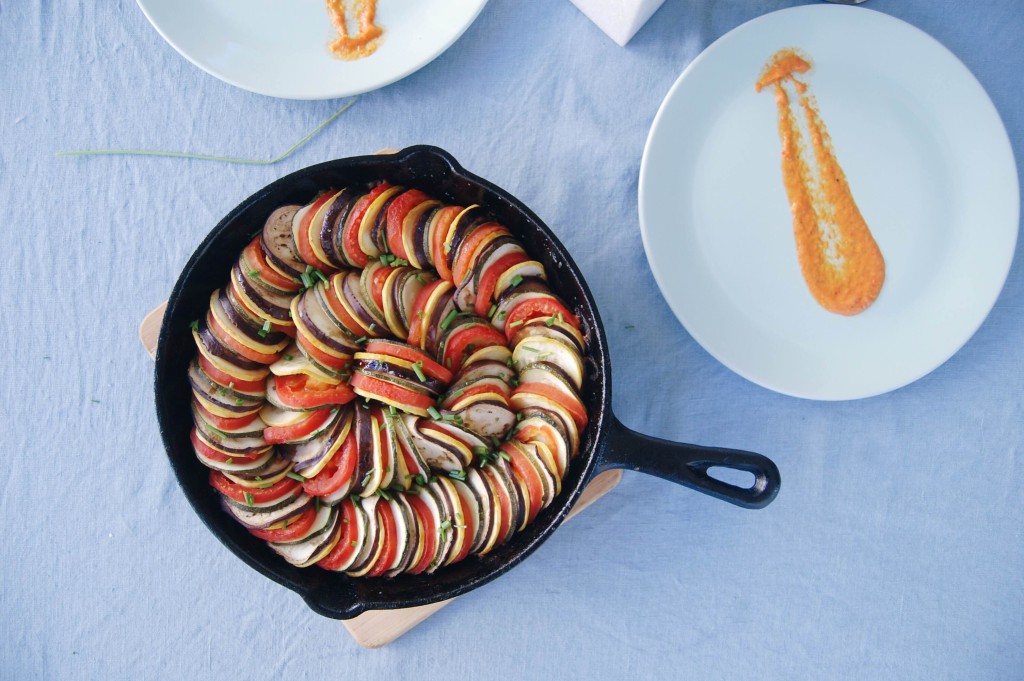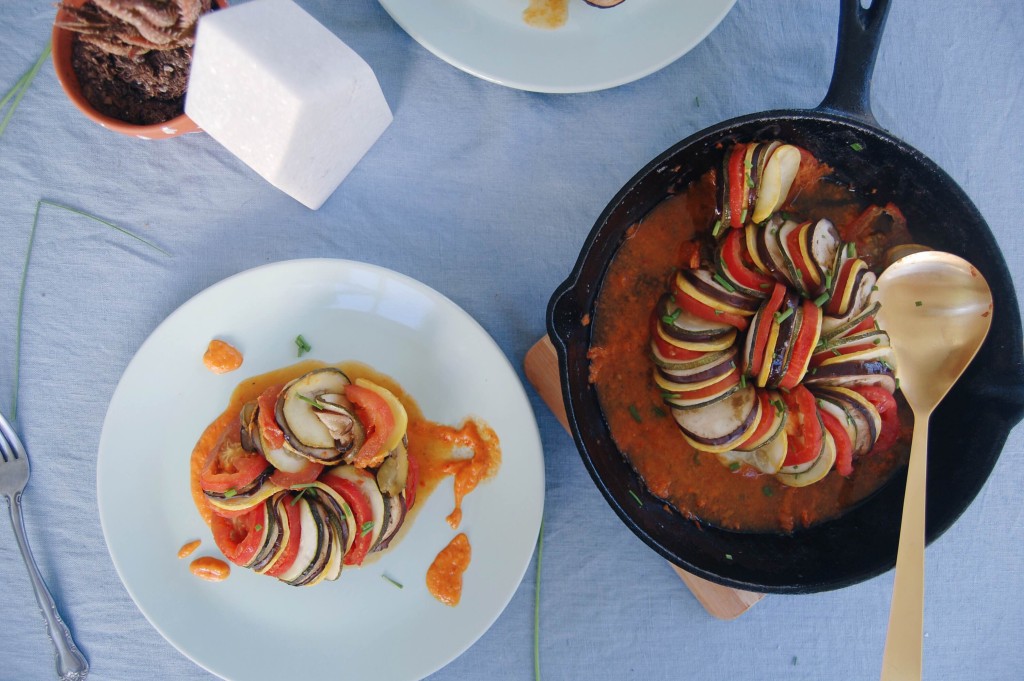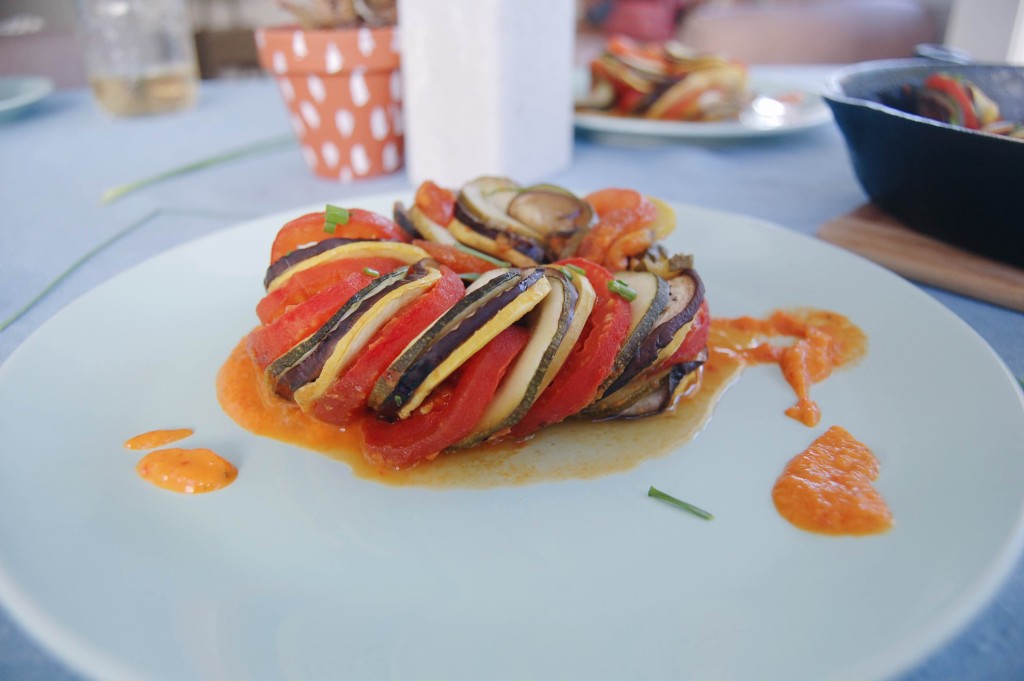 what you need to do
visit Chefsteps page! The video is so easy to follow that I should not spend my time writing it here.