What started as a thought and urge to build a cheese board turned into an extravagant event. I started seeing cheese boards that were so aesthetically beautiful, I just wanted to make one of my own. This journal was still in the works, and I thought I'd do it. Then I spoke the idea out loud, and asked Cari if she'd be interested in helping with the wine pairing. Then I found myself dreaming of what this board could be. I had started to find little trinkets to go with my board, and then I found myself ordering a table cloth from Lithuania. I honestly had to look up where Lithuania even was. I was putting so much effort into this board, I couldn't allow my poor photography skills to put all of my work to shame. I asked Amanda if she'd be willing to be my photographer for the evening, and I ended up just inviting a ton of pretty ladies. I had just assumed we'd all be models and eat cheese and drink wine, but much more than that was in store. I had forgotten about the whole community aspect of the evening. I brought my living room rug outside and a few blankets, and we just sat outside and just laughed and told whatever story we wanted to tell. It's been awhile since I sat in a circle of women without an agenda. It reminded me of a sleep over where we all shared about our first kiss, but this time around the circle were birth stories. I have to wonder what conversations will fill the outside air the next time I sit around in a circle with no planned agenda. This idea of a cheese board was to give you detail on how to properly build one, but I can't help to say if you build one, don't forget to invite the sweet people in your life to enjoy it with you.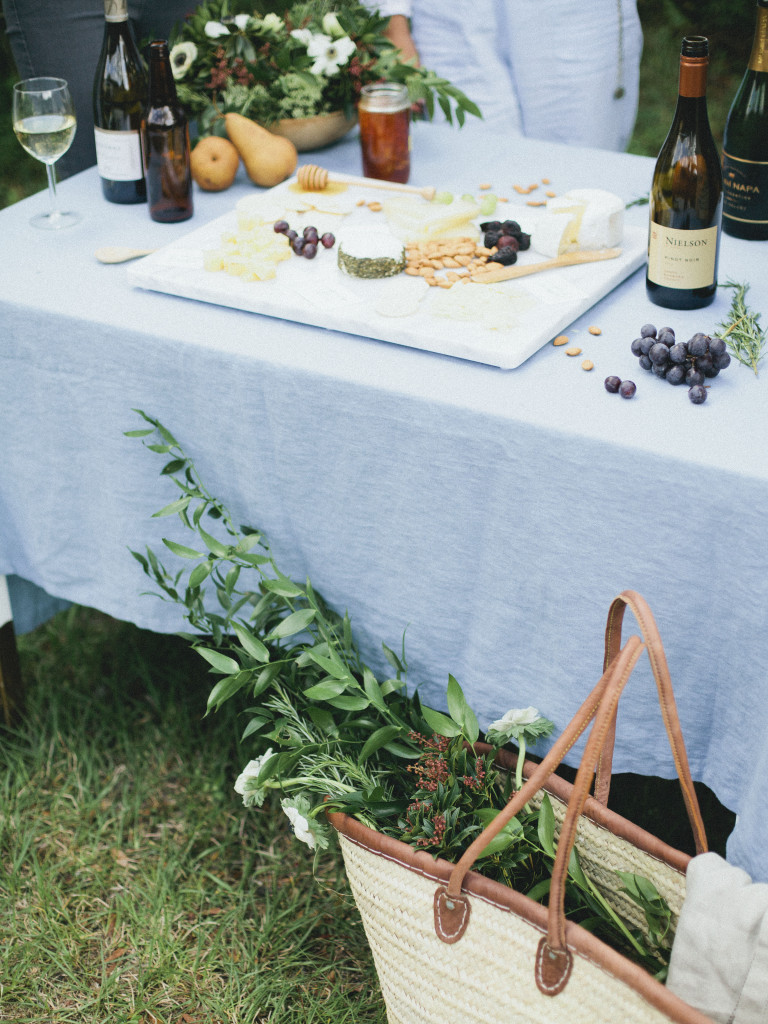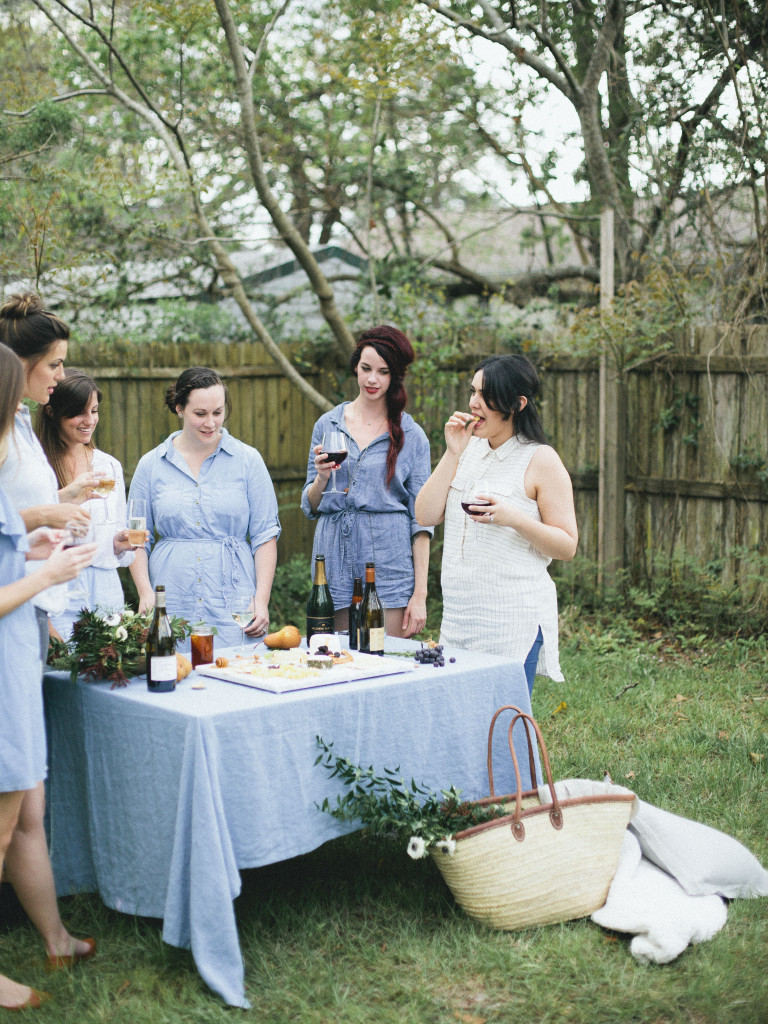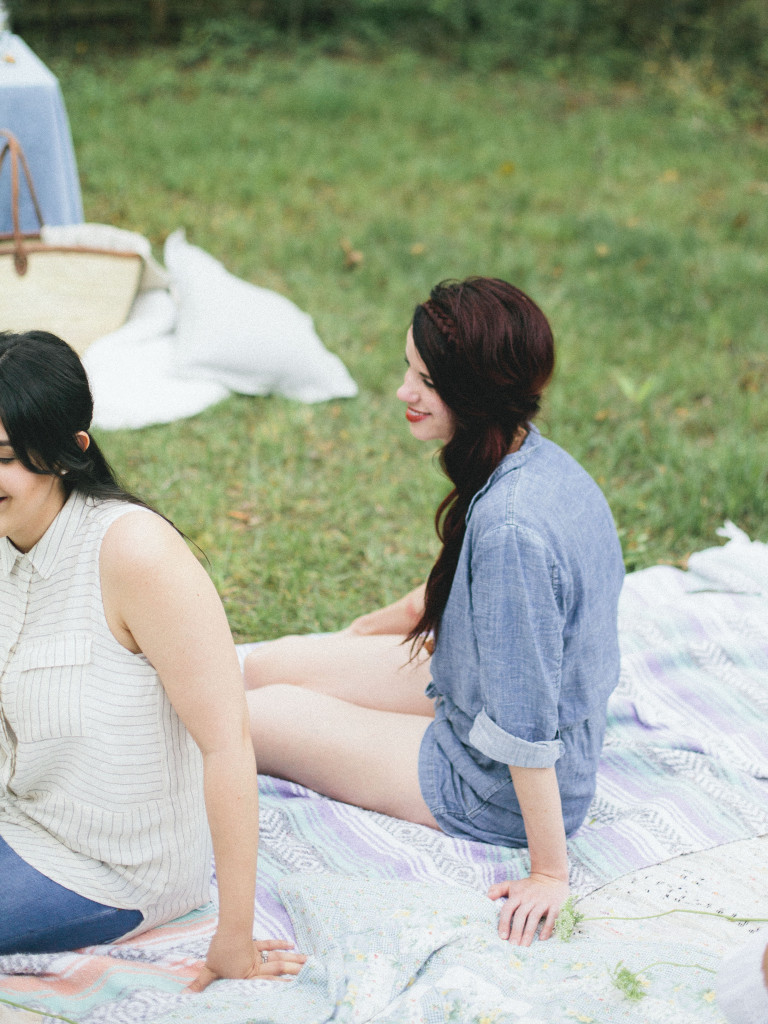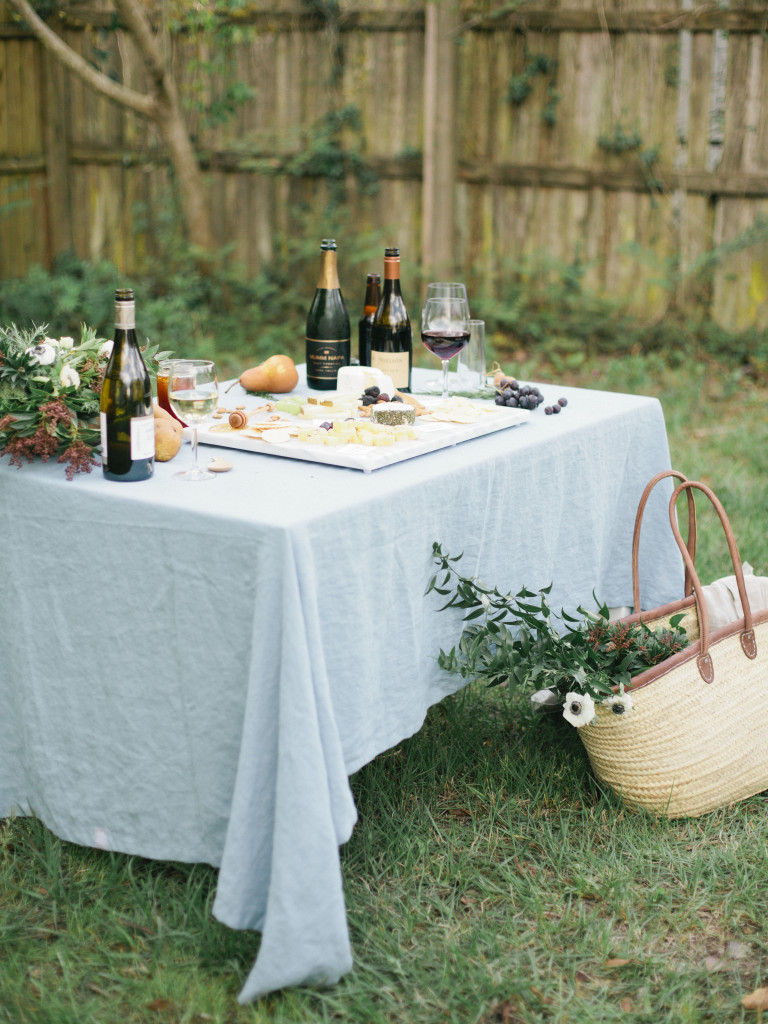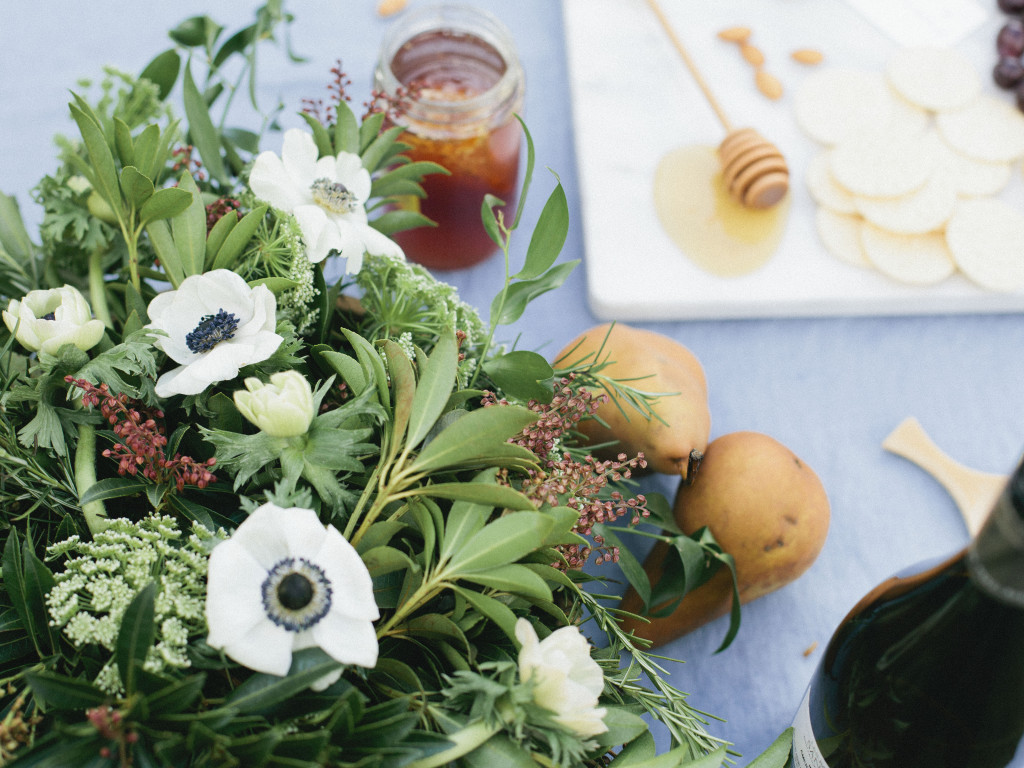 So you can go out and you can put whatever cheese you want on a board, but I wanted to know the actual way of doing it. With my research, I found it's best to have a soft cheese, semi-soft, hard cheese, and a blue cheese. It's also good to have goat's milk, sheep's milk, and cow's milk represent on the board. I started looking up different types of cheese, and thought it'd just be best to go to a real live person and ask my questions. Luckily Whole Foods has a large selection of cheeses and they train their staff to know what they're talking about. The guy who helped me was so great! We walked through the whole cheese section and he rambled off his knowledge. I then took his information and my personal research and started choosing cheeses. I went back to him with my selection to make sure I didn't have any cheese that didn't fit in. He seemed happy with my choices and so did I. Once I got home I delivered my cheese selection over to Cari for her to get going with her research of drink pairings. Cari went to great depths to help build the night's menu, so along with the drink pairings, I'm going to have her share the cheeses chosen and their flavors.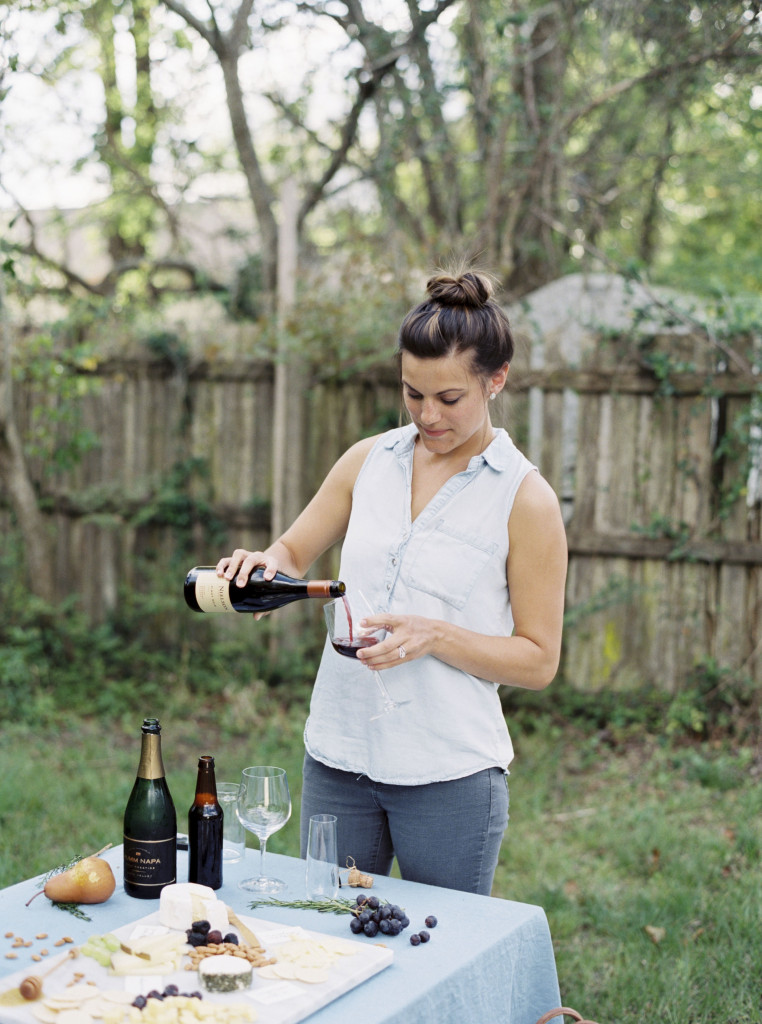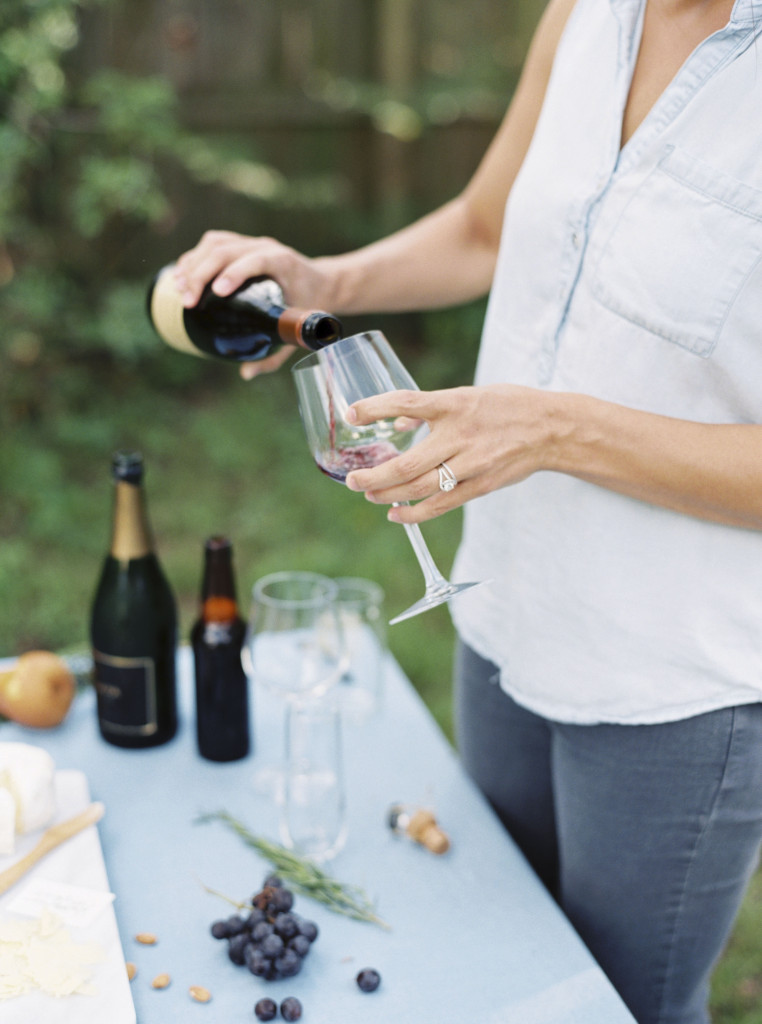 Cari here! When Amanda asked me to be a part of this wine and cheese extravaganza, I was honored and nervous because the extent of my wine and cheese knowledge is mostly that I like to drink wine and I like to eat cheese. However, I considered it a challenge and once Amanda gave me my list of cheeses, I hit the ground running.
I researched each cheese just a bit and built the parings around what I found. Just like a good cheese board should have several styles and textures represented, a paring can follow similar "rules". Some pairings are all about contrasting textures, some are all about highlighting complementary flavors and some pairings revolve around a certain region where both the wine and cheese are from; to quote one source, "What grows together goes together." I wanted to try a little of everything because, why not?
I started with the most popular cheese on Amanda's list, which was the Cowgirl Creamery Mt. Tam. This is a triple cream, bloomy rind cheese that is much like a mild brie. Lots of online research told me that this is great cheese to use when contrasting textures. A creamy, rich, buttery cheese like Mt. Tam pairs well with a bright, sparkling wine. I paired it with a Mumm Napa Brut Reserve, for no other reason than I sampled it at Whole Foods once and really enjoyed it. The two paired so nicely, the bubbles balancing out the cream, and it felt nothing short of decadent to enjoy a champagne style wine with such an indulgent cheese.
The next cheese was a Manchego. Manchego, as I understand it, is the Parmesan of Spain. It's versatile but mild, so I wanted to pair it with something exciting. I also wanted to feature a wine from the same region. I settled on a wine from the same country and picked up a Milflores Rioja Tempranillo. Full disclosure, I picked this bottle simply for its beautiful design. But we weren't disappointed; the mild, fresh cheese paired well with the fruity, berry ripe wine.
I liked the idea of pairing based on region, so I focused on the cheddar next. Amanda picked a fantastic Seaside Rugged Mature English Cheddar, which was made from cows who eat the grass that grows right next to the English sea shore, giving the cheese a unique flavor and texture. However, since England isn't exactly known for its wines, I decided to spice up the tasting and pair it with a beer. I'm lucky to be married to a home brewer who is passionate about beer and he offered up an English Porter that he brewed. The beer and cheddar pairing was so seamless; the cheese was firm and nutty, with a delightful saltiness that was complemented perfectly by the beer's medium body and subtle, malty flavors.
For the next two cheeses, I was stumped, so I called in the expert help of Bernie of Bernie's Wine Stop right here in Murray Hill. If you're local and you like wine (or you'd like to like wine!) I encourage you to stop in and have a chat with Bernie. He was friendly and warm, incredibly knowledgeable, and obviously passionate about good wine, and not at all pretentious.
With Bernie's help, I decided to pair the Mitica Capricho de Cabra con finas herbas, an herbed goat cheese, with an Henri Bourgeois Sancerre Blanc- Les Baronnes. This is a Sauvingon Blanc that was so elegant and citrusy, with notes of apple and pear. It was a good companion to the bright, tangy goat cheese, both boasting bold, but nuanced flavors. It's also worth noting that this wine was really nice all on it's own. There was a lot going on and it was really yummy!
The last pairing was probably the overall favorite of our little gathering. The cheese was Melkbus 149 Truffle Gouda, a creamy, soft, rich Gouda with black truffle shavings generously speckled throughout. It was aromatic and smelled intensely of truffles, but the flavor was not overpowering at all. I paired it with a Nielson Santa Barbara County Pinot Noir, a wine that Bernie assured me was an accurate representation of a quintessential Pinot Noir for an affordable price. The wine was earthy and soft, with a light mouth feel that made it feel rich yet drinkable. They were a perfect match and a pairing I would definitely repeat.
I had such a wonderful time pretending to be an expert on wine and I would gladly pretend again any time!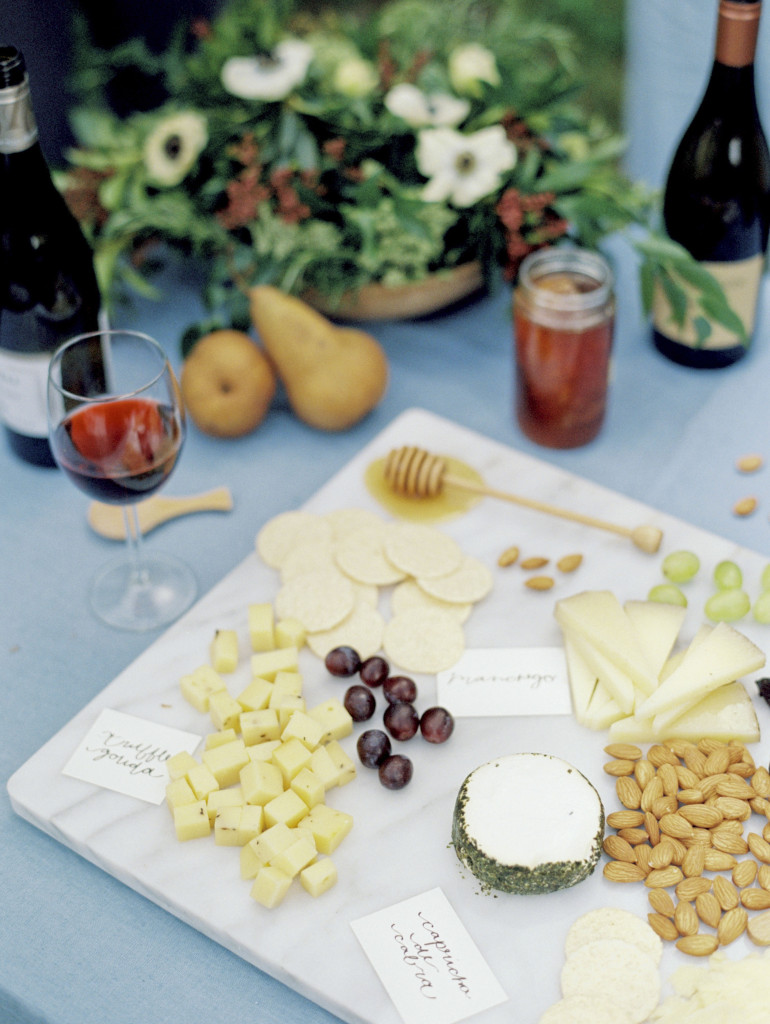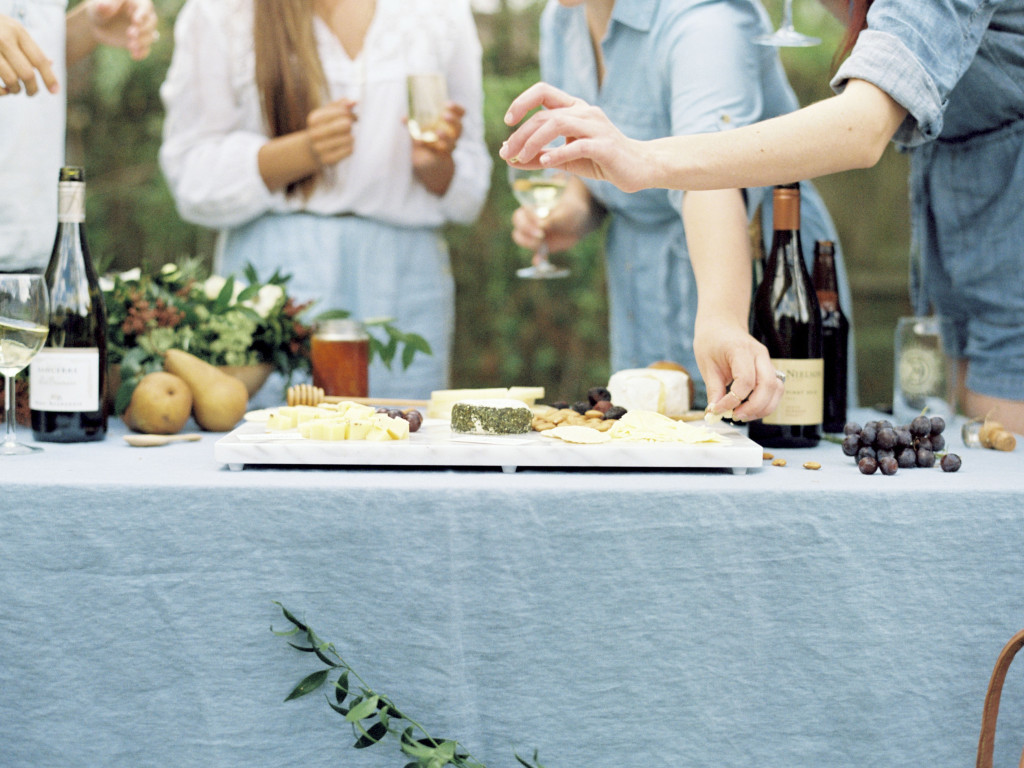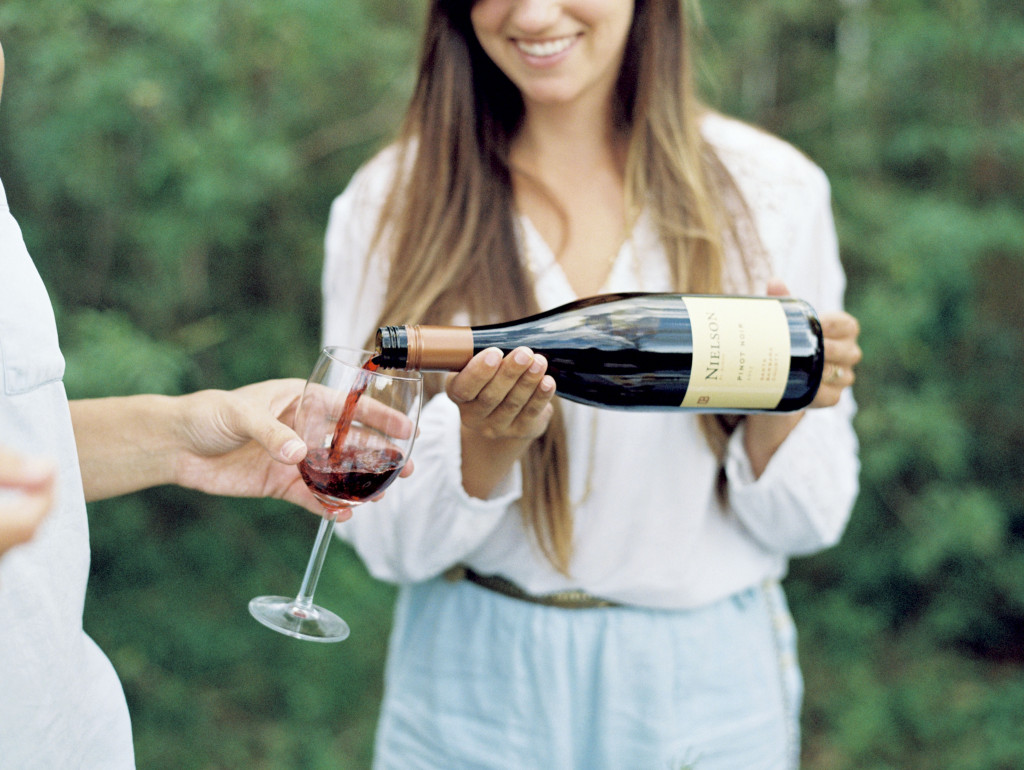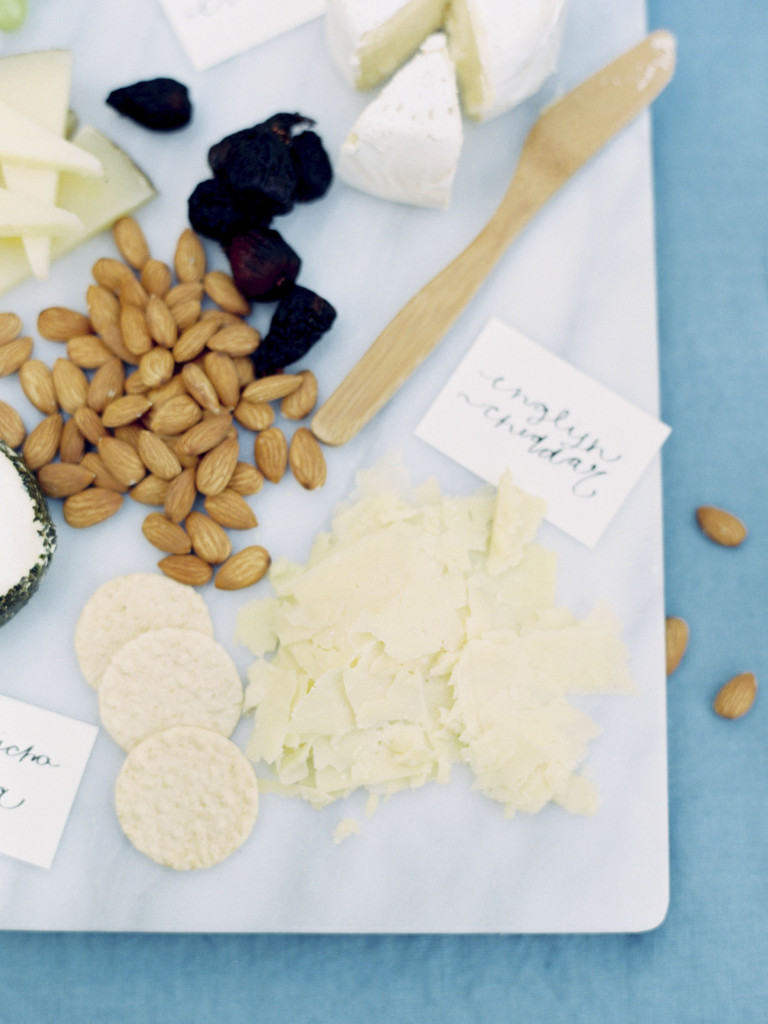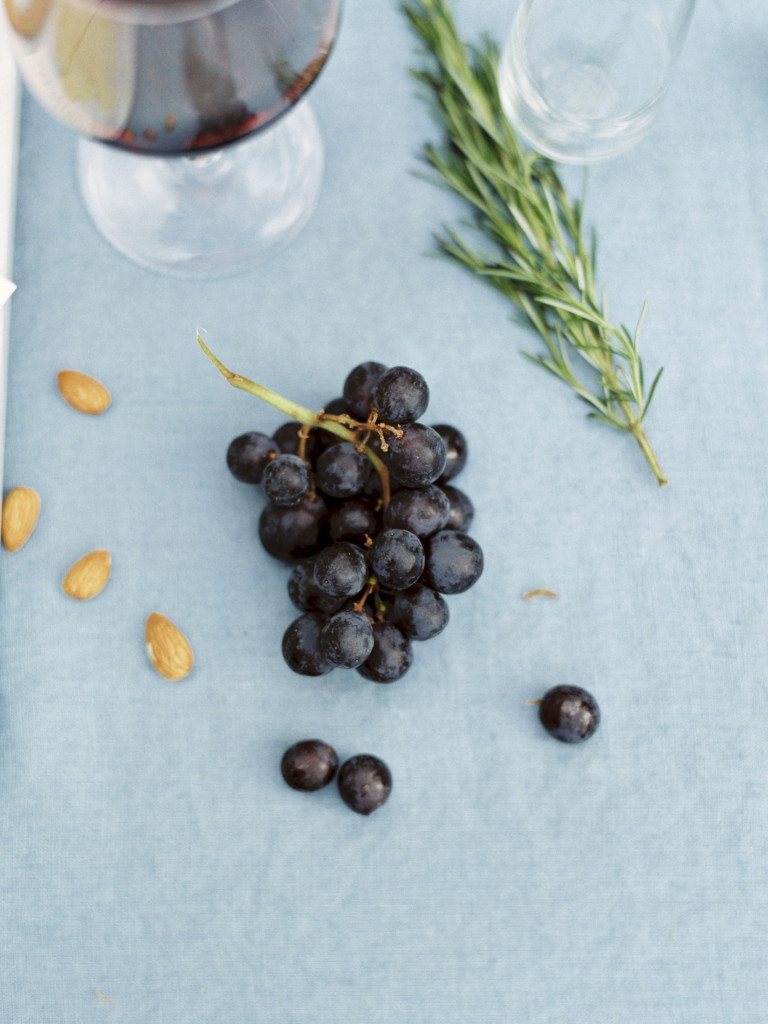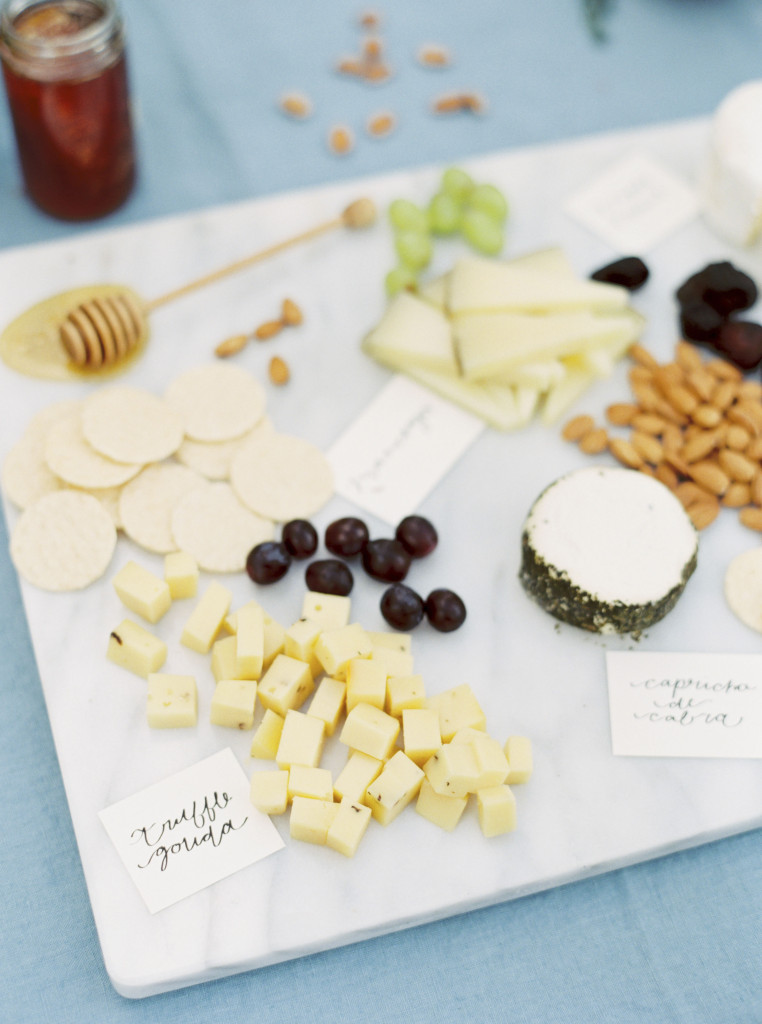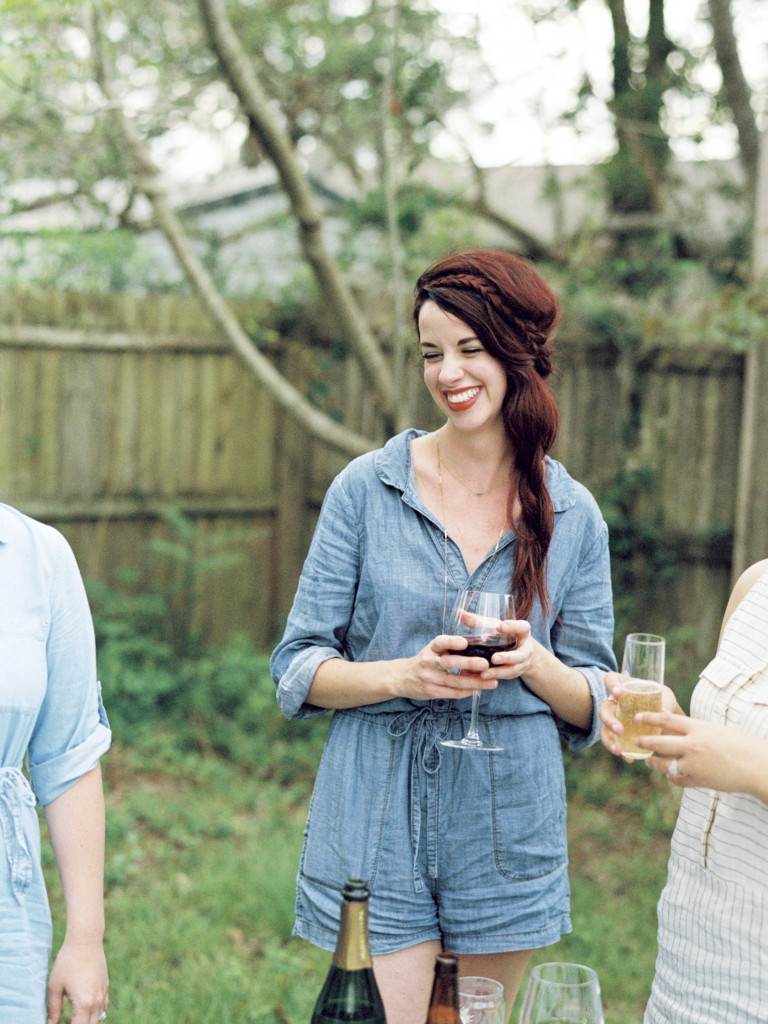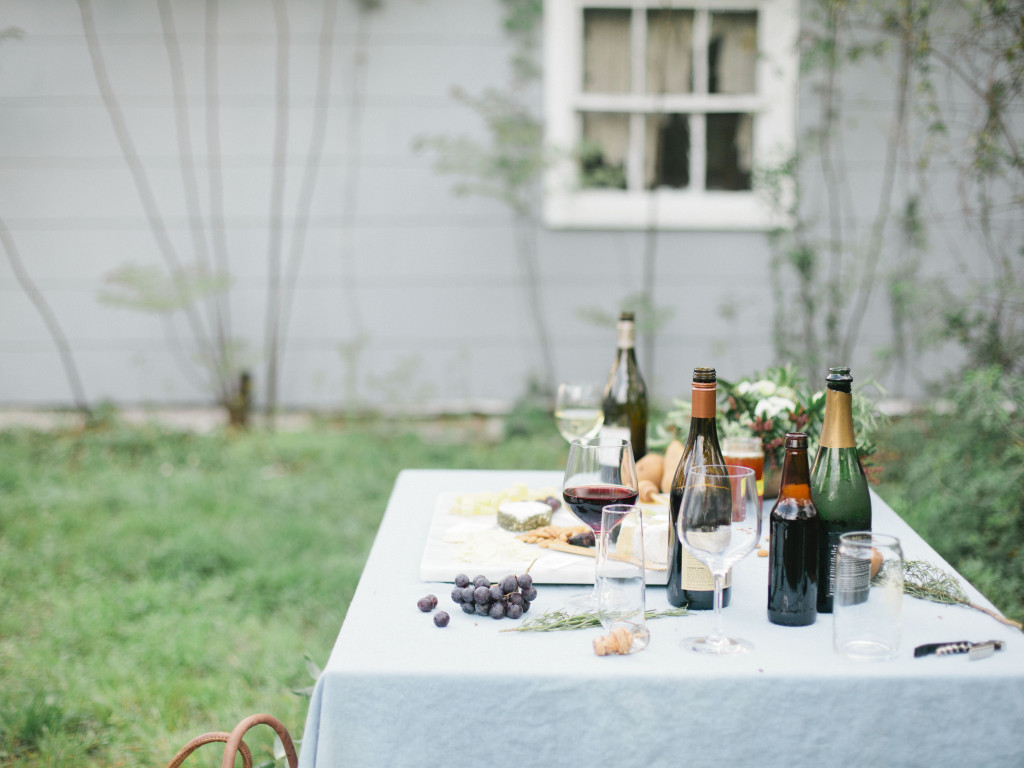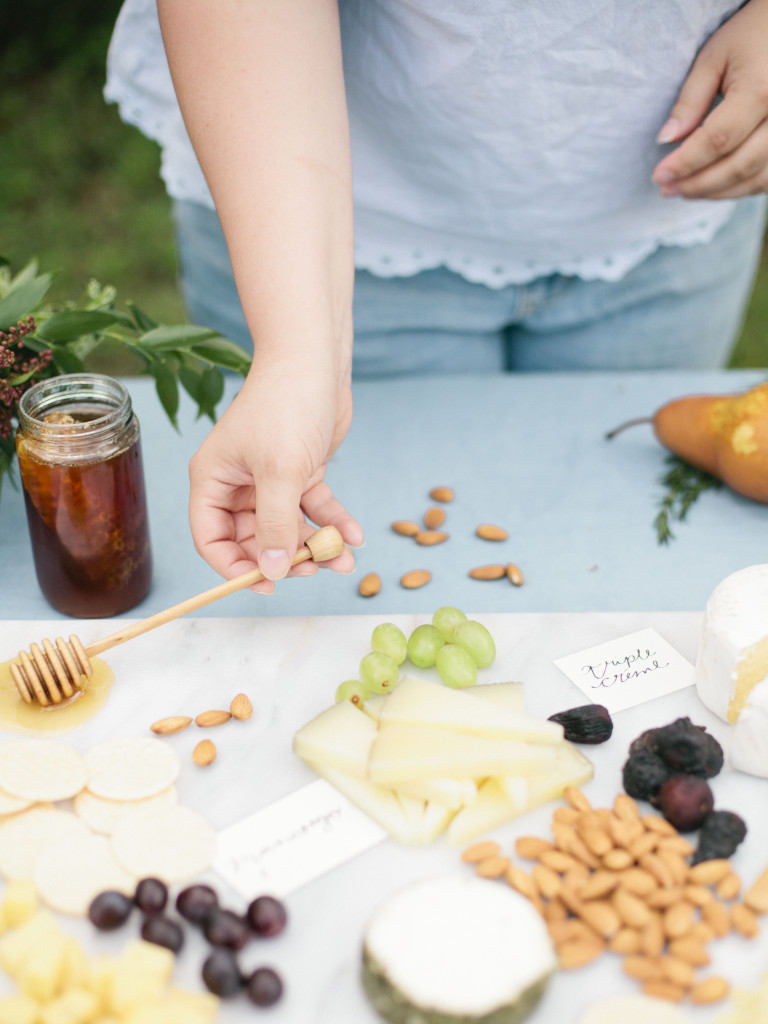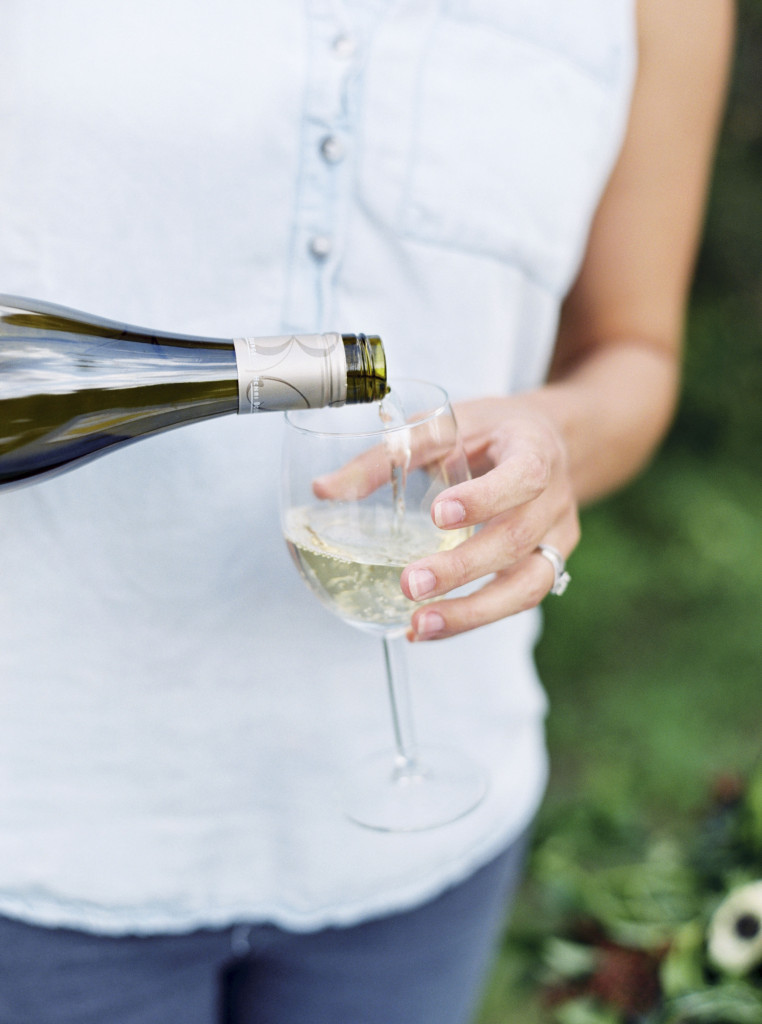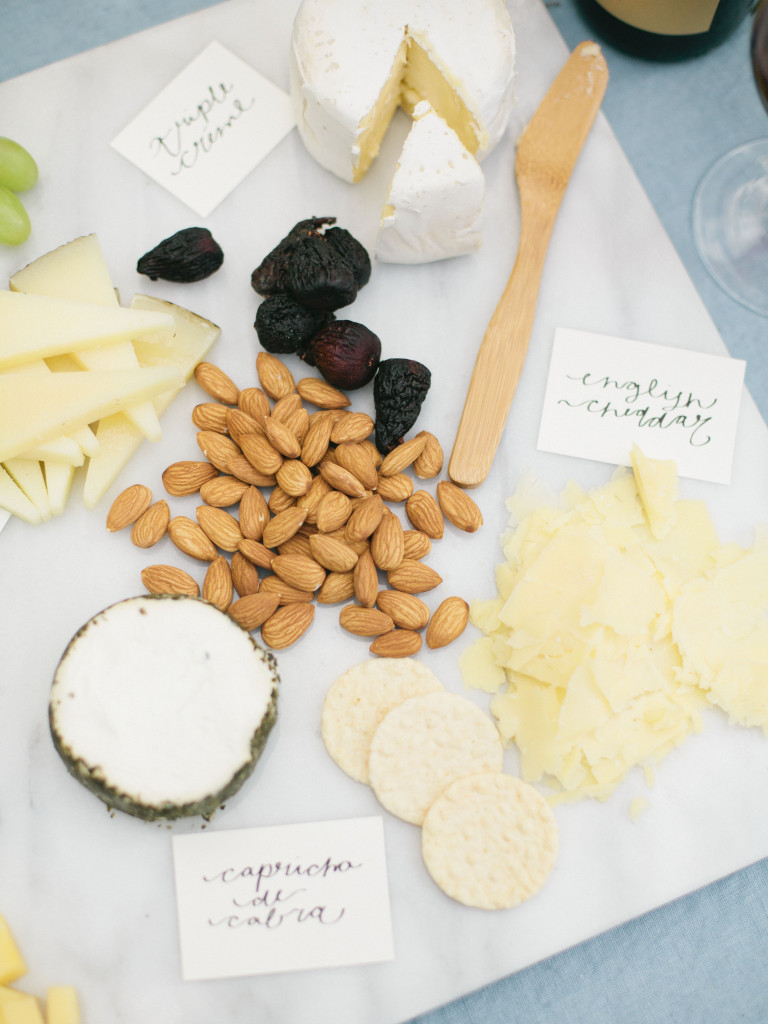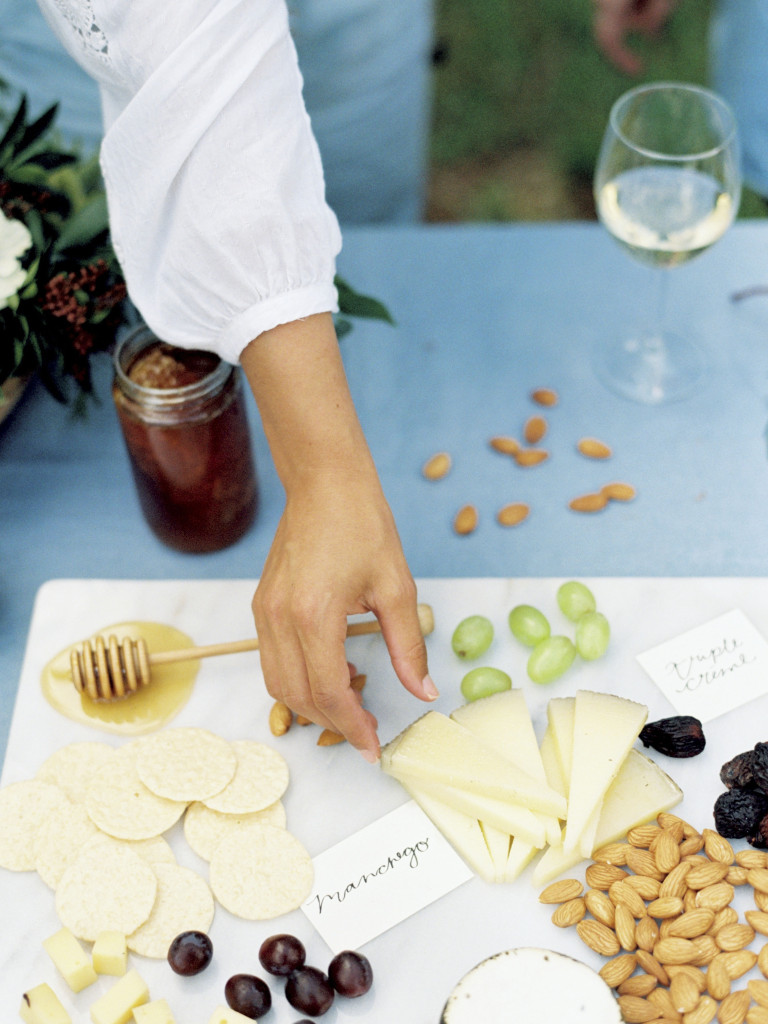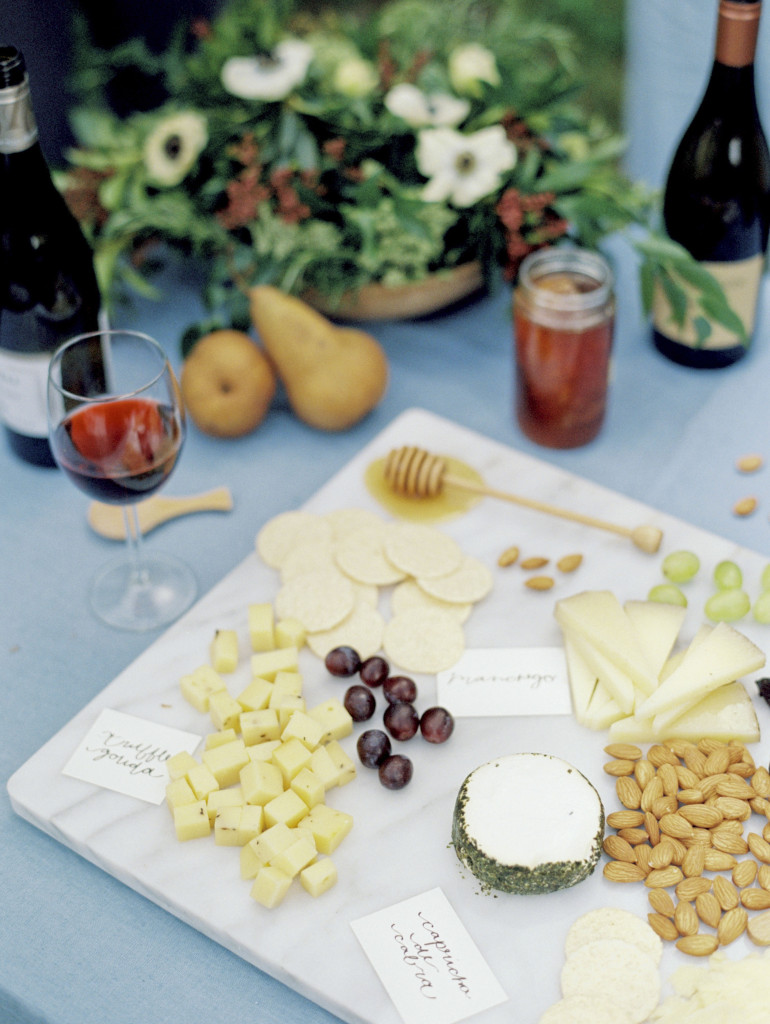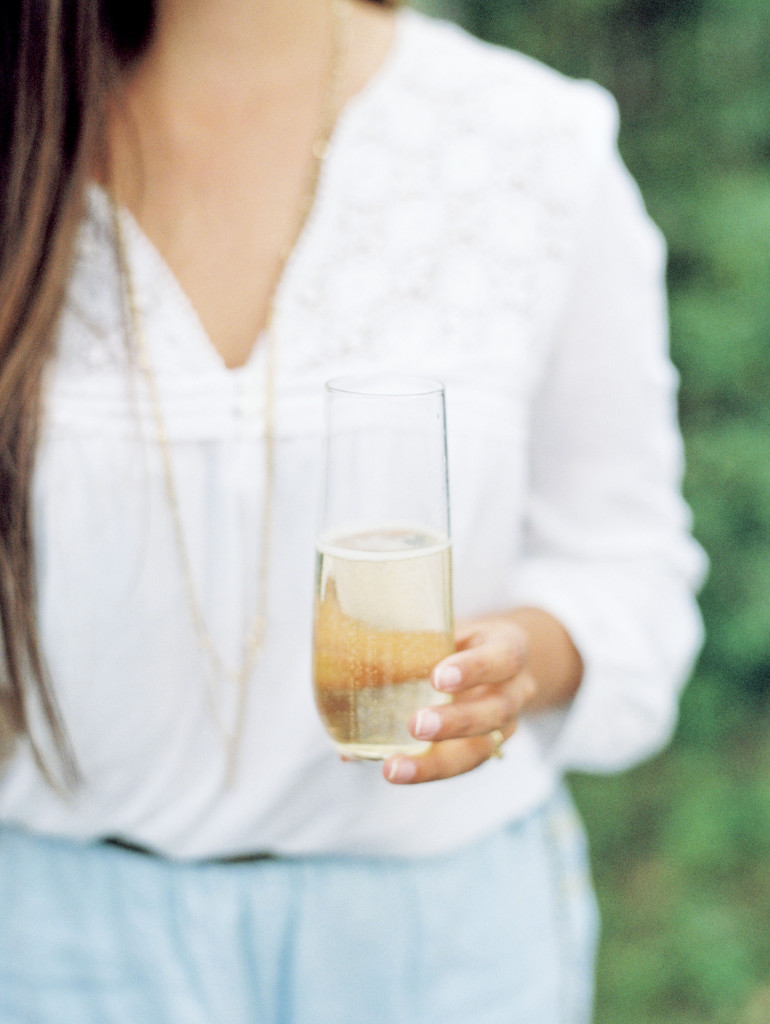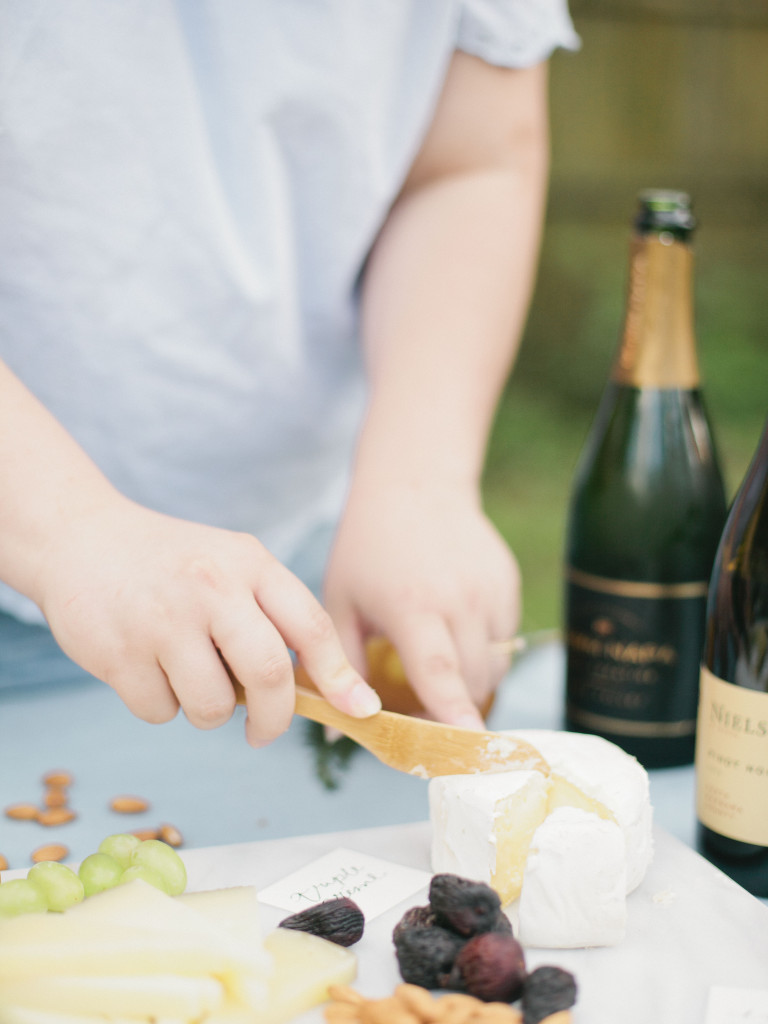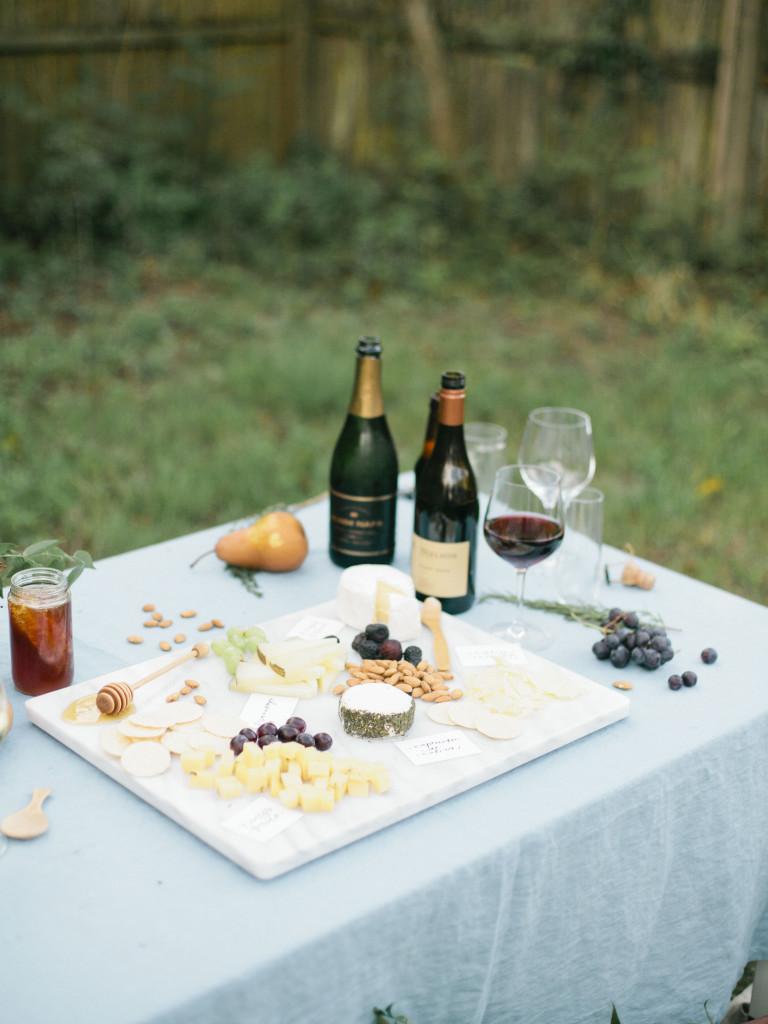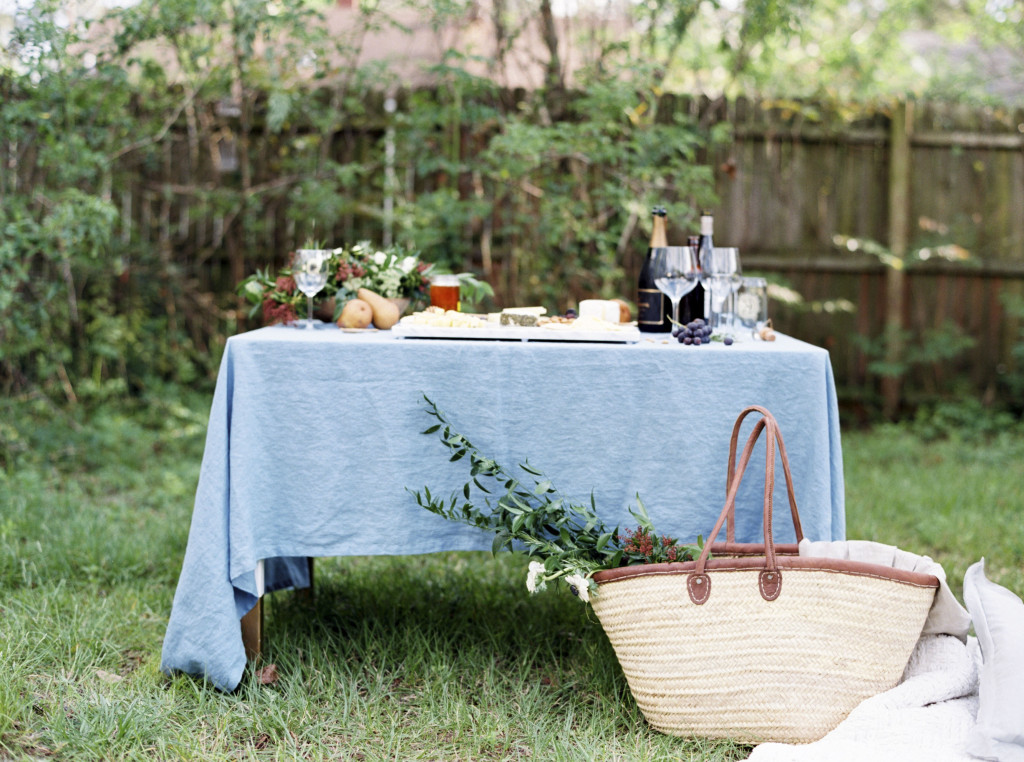 Like she said, the truffled gouda cheese was the favorite of the night. My personal favorite drink she bought was the champagne. I may have been disappointed when I went to pour it and it was all gone. She took my cheese selection and my idea and elevated it to the next level. If you're going to make a board, remember to add in some crackers, nuts, fruit, and honey. I went with thin rice crackers, red and green grapes, whole almonds, dried figs, and a local wild flower honey. Eating these in between help cleanse your palate and create a beautiful looking board. I asked Ashlyn from LobaDesign to hand letter cards of what each cheese was. The evening was so awesome, and I'm so happy Amanda took the best photos to capture the evening for exactly what it was. I really want to do another cheese board with Cari! Since her husband is a home brewer, and they're kind of our neighbors, I'd love to do just a beer and cheese pairing. Thank you to all my pretty friends who came that night to be my cute models in chambray.