I love making panna cotta for dinner parties. They're so delicious and you can make them in advance. If lazy fancy was a category, that'd be my life. I made these special for the Feedfeed's SnapChat take over. I love SnapChat because I love to see behind the scenes of my favorite food bloggers. I love seeing that they talk as awkward as I do whenever they're talking to no one. It makes me feel better that they set up what looks like their perfect table on top of a cardboard box. It's a glimpse outside of the perfect Instagram frame that makes me feel better about where I'm heading in this online journaling world. I love following the feedfeed and everyone who takes a part in it. I took a little part with these cute little guys.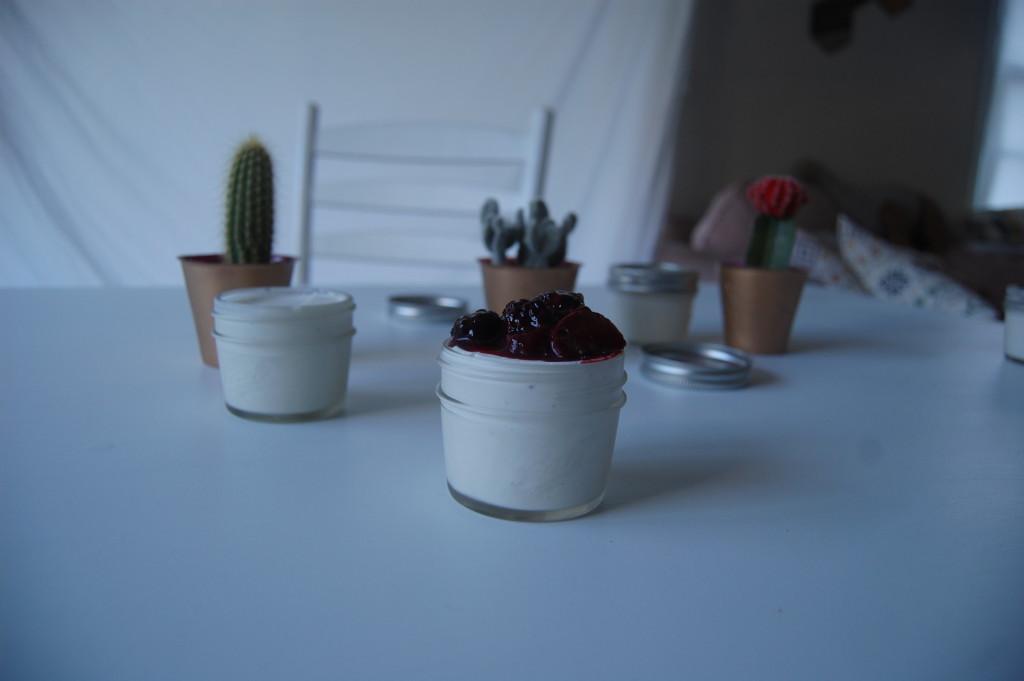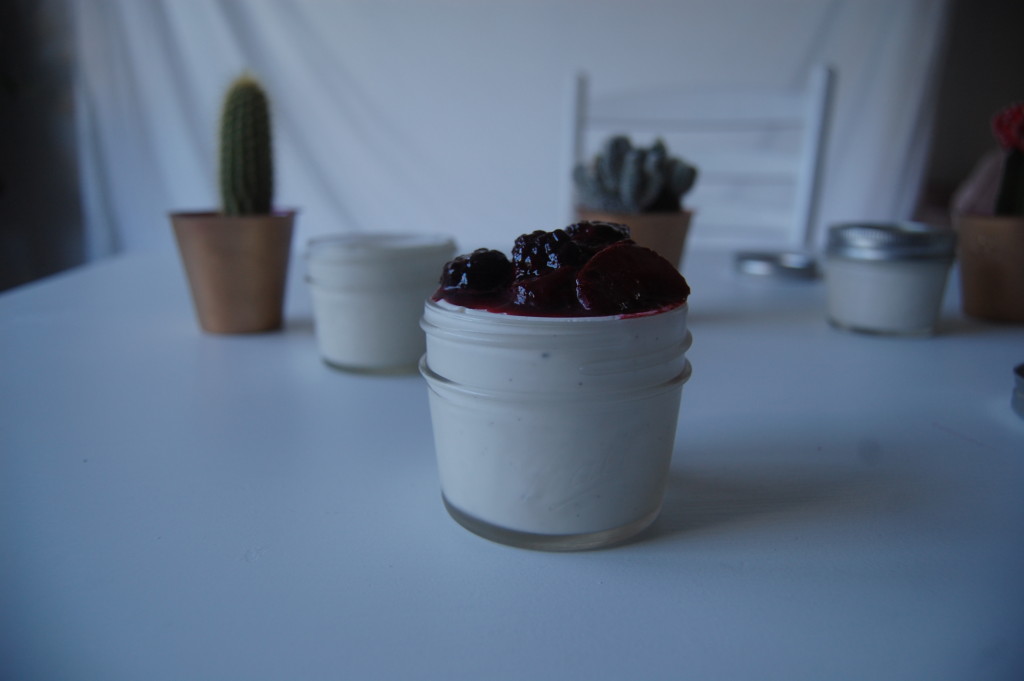 Panna Cotta
3 TBS cold water
1 1/2 tsp Unflavored gelatin
2 cups heavy cream (divided)
1/2 cup sugar
1 1/2 cups buttermilk
1 vanilla bean scraping
Berry Compote
1 cup strawberries
1 cup blackberries
2 TBS sugar
What you need to do
∙Bloom your gelatin by sprinkling it over your water and setting aside. Make sure your water is really cold. I usually fill up a cup of water and add ice cubes and measure from the cup. If you do not use cold water you'll have chunky panna cotta.
∙Add vanilla bean scrapings, 1 cup of heavy cream, and sugar to small sauce pot and dissolve sugar over medium heat
∙Once dissolved whisk in the rest of the heavy cream and buttermilk
∙Whisk in bloomed gelatin
∙Pour into whatever vessels you want to serve them in. I pour from a pitcher or beaker. It's usually a little easier to control your pour.
∙Cover and leave in fridge overnight.
Berry Compote
∙add all ingredients to small sauce pot into berries burst. Cool completely and top your panna cotta.