For the longest time, I would only make cinnamon rolls twice a year. Once for my gentleband's birthday, and again on Christmas as a request by the gentleband as one of his presents. Can you tell who liked cinnamon rolls? He loves cinnamon rolls. I don't mind cinnamon rolls, but I really hated making them. The reasons have probably changed as I'm growing in the kitchen, but I just hated waiting on the darn things. I felt tied to them for the day, and I'm not a patient person. I also don't go to bed at night dreaming of cinnamon. Every time I made cinnamon rolls, I'd use a different recipe. I have fallen in love with putting brown butter in anything, so this was a goal for these. I found a recipe that was perfect and easy. Now my body resembles a dozen cinnamon rolls.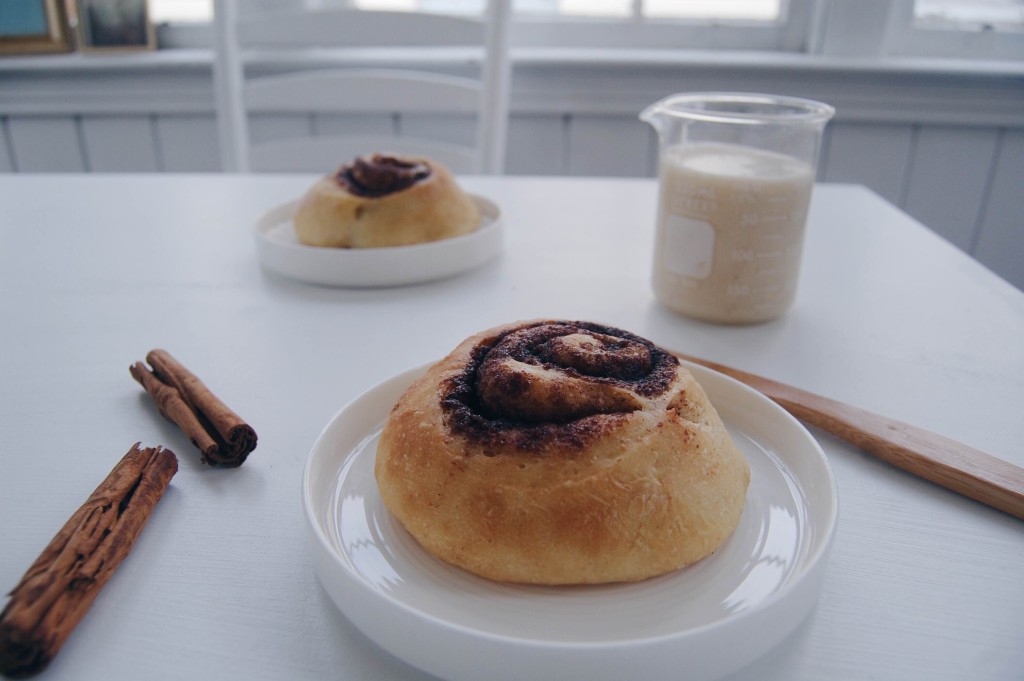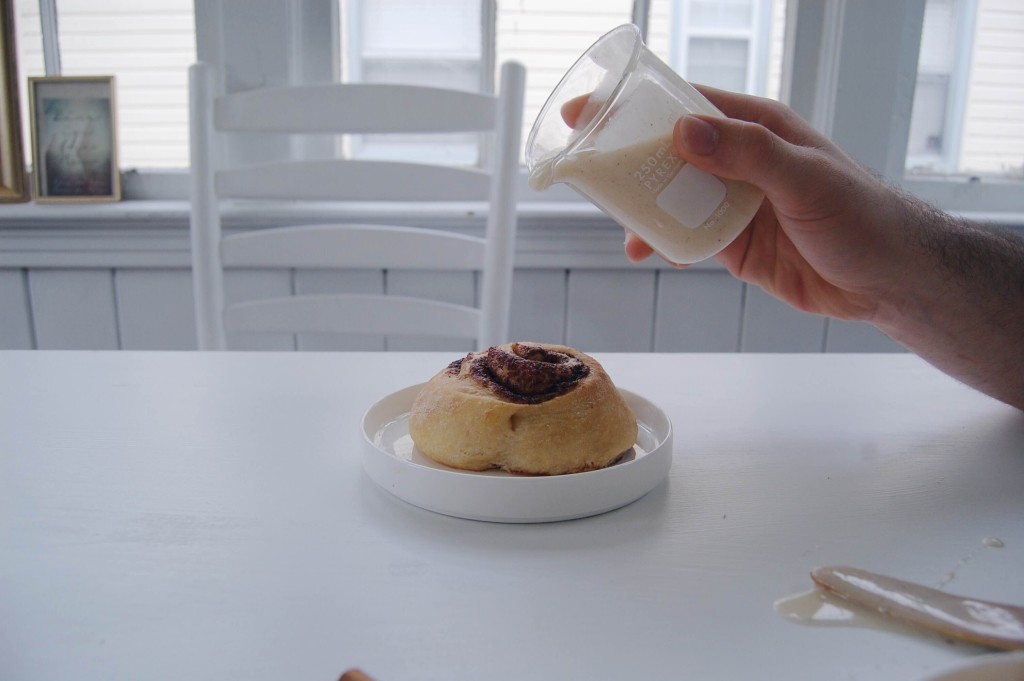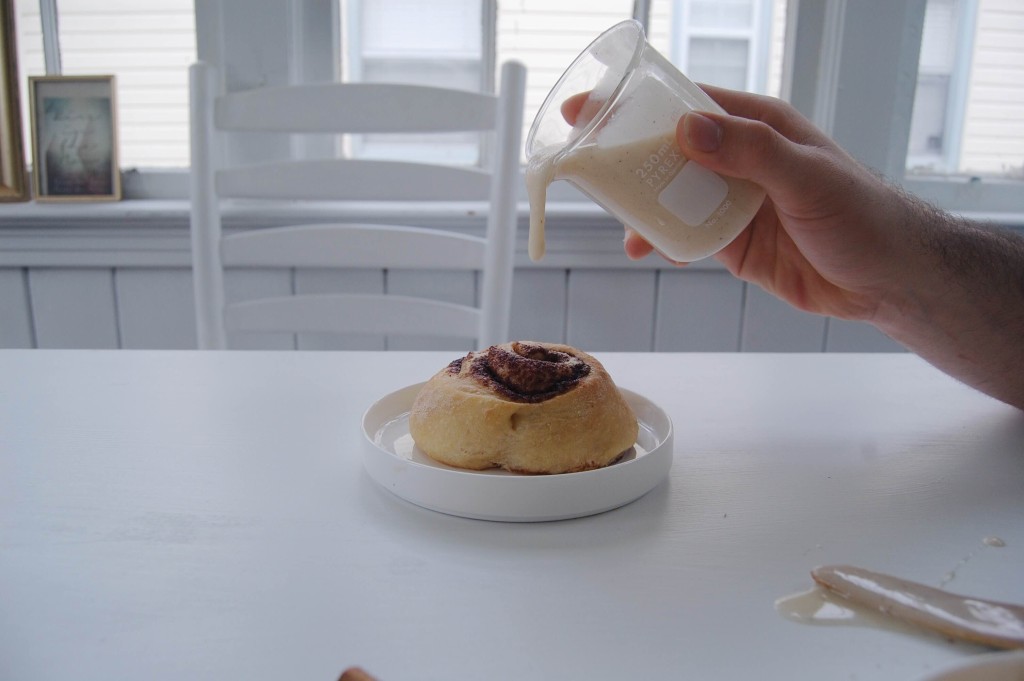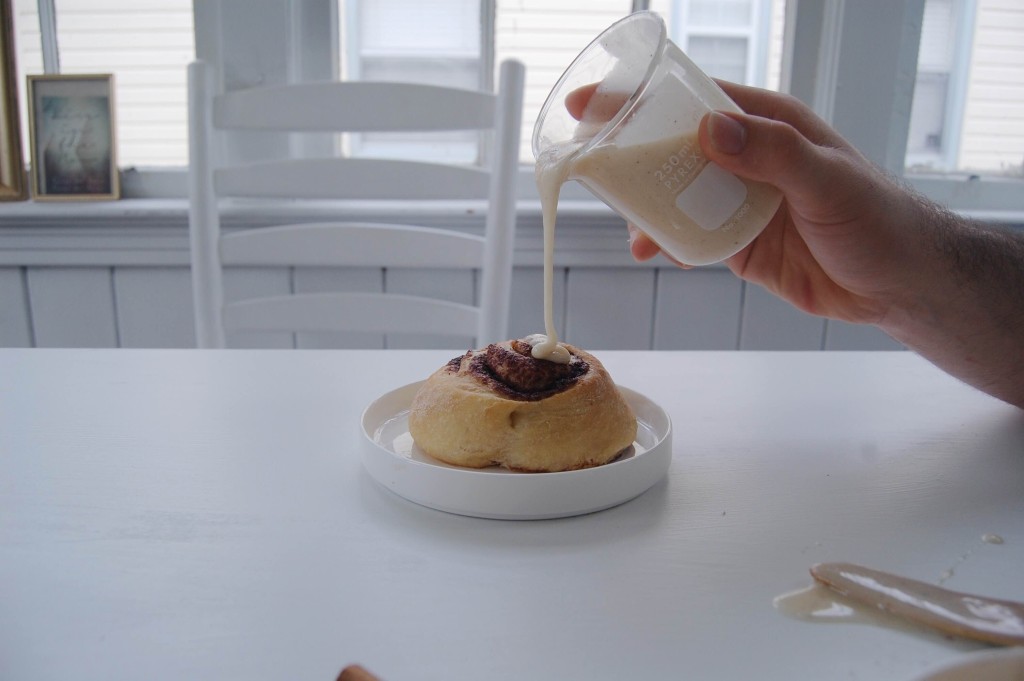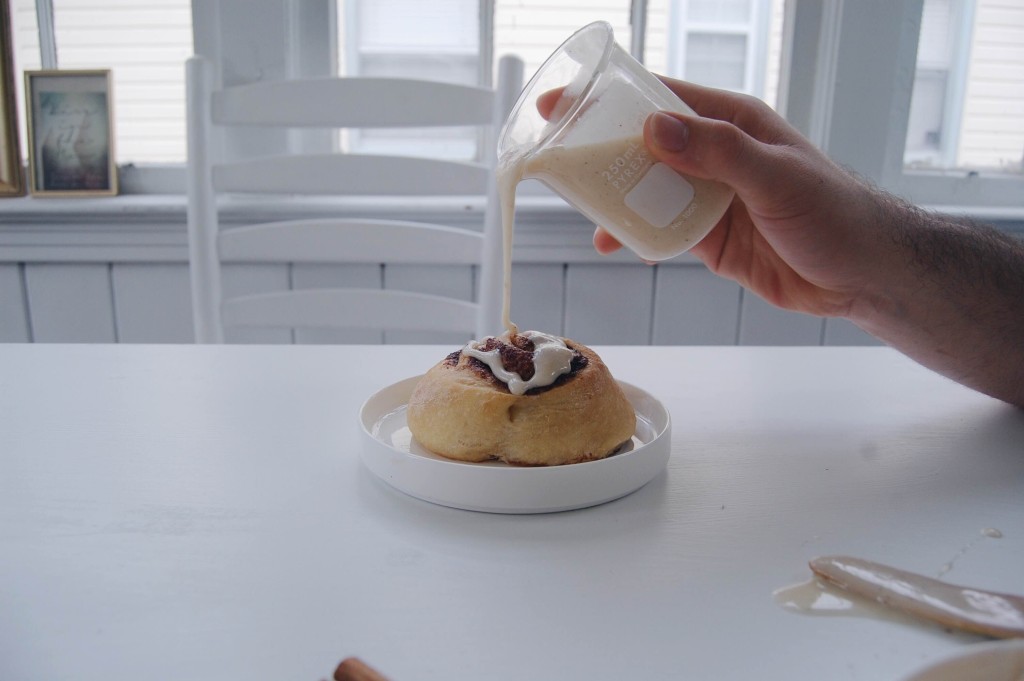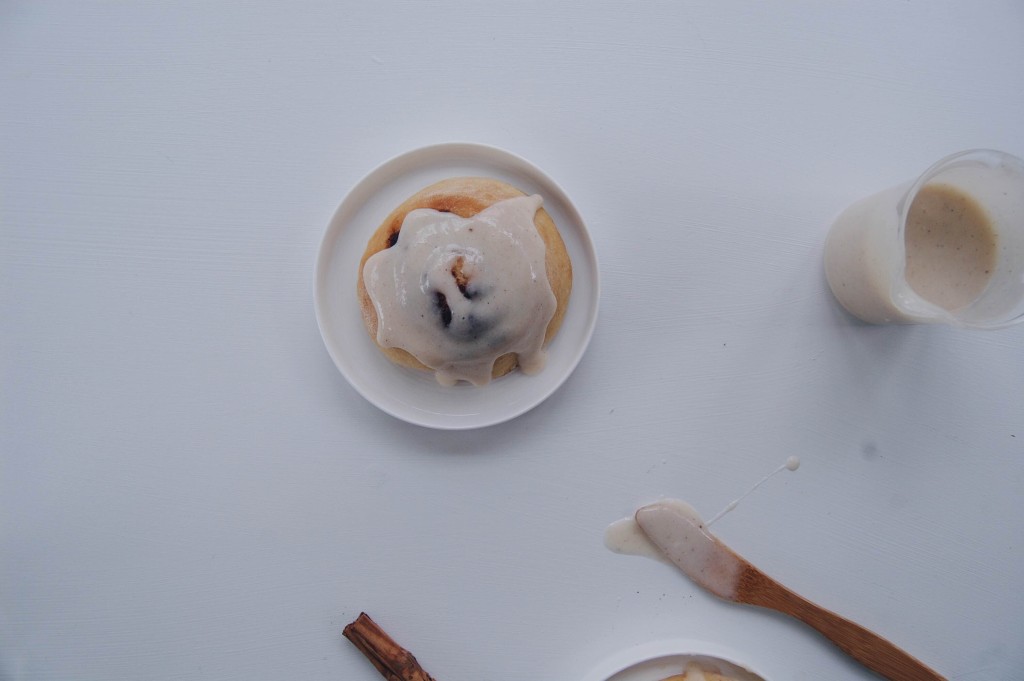 (Recipe adapted from Gimme Some Oven)
Brown Butter Dough
1 Cup of whole milk
1/4 Cup browned butter
3 Cups of all purpose flour
1/4 Cup sugar
1/2 tsp salt
1 envelope of rapid rise yeast
1 egg
Brown Butter Filling
1/3 Cup sugar
1/3 cup brown sugar
2 Tbsp ground cinnamon
1/2 cup browned butter
Brown Butter Cream Cheese Icing
2 Tbsp brown butter
4 ounces cream cheese SOFTENED OR ELSE
1/2 Cup of powdered sugar
add milk to thin out
What you need to do!
∙brown your butter. I like mine a little darker than this explanation, but there is a fine line between brown and burnt and it will continue to cook as you remove it from the heat
∙heat milk to 115. if it gets too hot, it'll kill the yeast; if it's too cold, it won't wake the yeast up. yeasty situation.
∙mix together flour, sugar, and salt
∙In a separate bowl combine yeast and warm milk
∙In increments, add dry ingredients to wet ingredients with a wooden spoon.
∙In between adding dry, throw the egg in there as well.
∙Once this is all combined, cover with a damp linen towel or damp paper towel for 10 minutes. Do not over mix this, the dough will be sticky. If the dough is sticky, it'll be softer.
∙You're allowing the dough to rest for 10 minutes, not you, so make the filling. Combine all dry ingredients together. If this takes you longer 10 minutes then……
∙Flour your work surface and roll dough out to a rectangle, 10″ x 14″.
∙If you're OCD like me, then you can cut the edges to be straight
∙Spread brown butter ALL OVER
∙Sprinkle filling mix
∙From the long edge, roll the dough tightly away from you.
∙You can cut these whatever size you'd like. I cut 2 inch rolls.
∙Place on buttered baking sheet.
∙Cover sheet with that damp linen or paper towel again.
∙The rolls need 25 minutes under the towel to discuss their future, so let them rest.
∙While they're resting, pre-heat oven to 350
∙Bake for 15 minutes or until lightly golden
∙cream together cream cheese and butter
∙add in powdered sugar and milk if needed. This mix should not be lumpy and not too thin. If it's too thick add milk if it's too thin add more powdered sugar.