Baked goods are so much prettier than entrees, but I didn't want to just write about all of my baking endeavors. Mostly because I eat all of those baked goods and I need a break from all the sweets. I honestly prefer savory over sweet, but those macarons are so precious to photograph. I wanted to share this super easy recipe with you called tartiflette. I follow a few food bloggers on Snapchat, and I love watching their behind the scenes. One of them threw together dinner one night and said it was this. I was so interested; I started delving into finding out what exactly it was and when could I make it. It sounds so fancy, but really it's just bacon, onions, potatoes, and cheese. How easy and how could you go wrong with it? I also have been questioning when I can say a recipe is adapted from someone and when a recipe is mine. I'm going to say this is my recipe because I read a few too many websites about this dish and did my own thing while making it. This is so rich, so filling, and has to be awful for your health, but it's also so delicious and so easy. This is a dish that would be your main course, I'd serve it with a small salad. I think a lot of recipes called for potatoes that you could slice, but I happened upon these bite size potatoes and couldn't not buy them and use them. They were just too cute!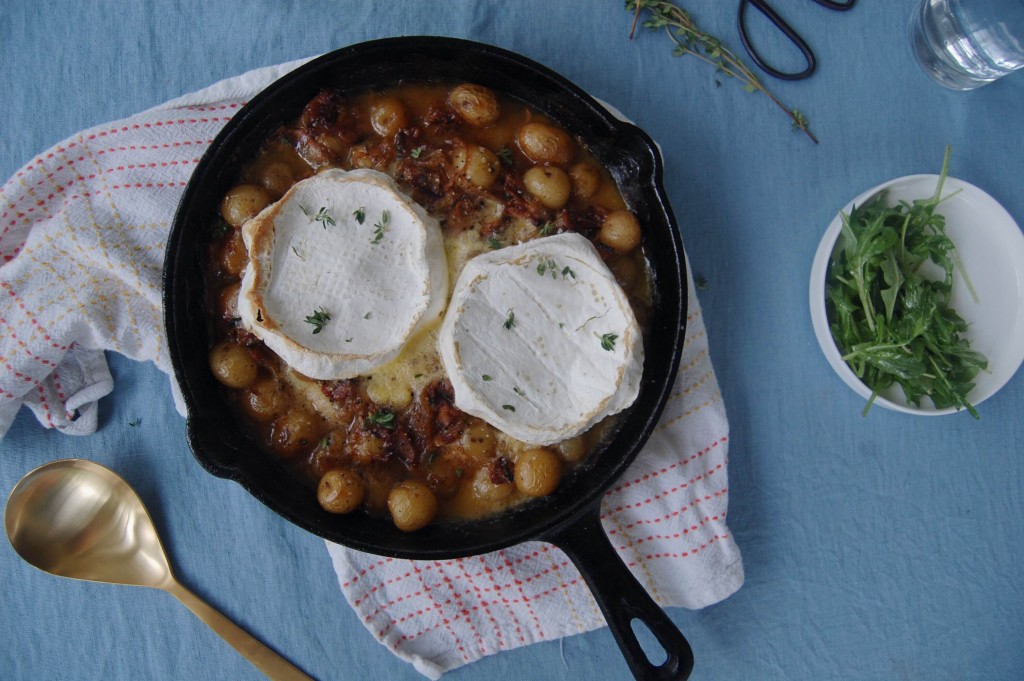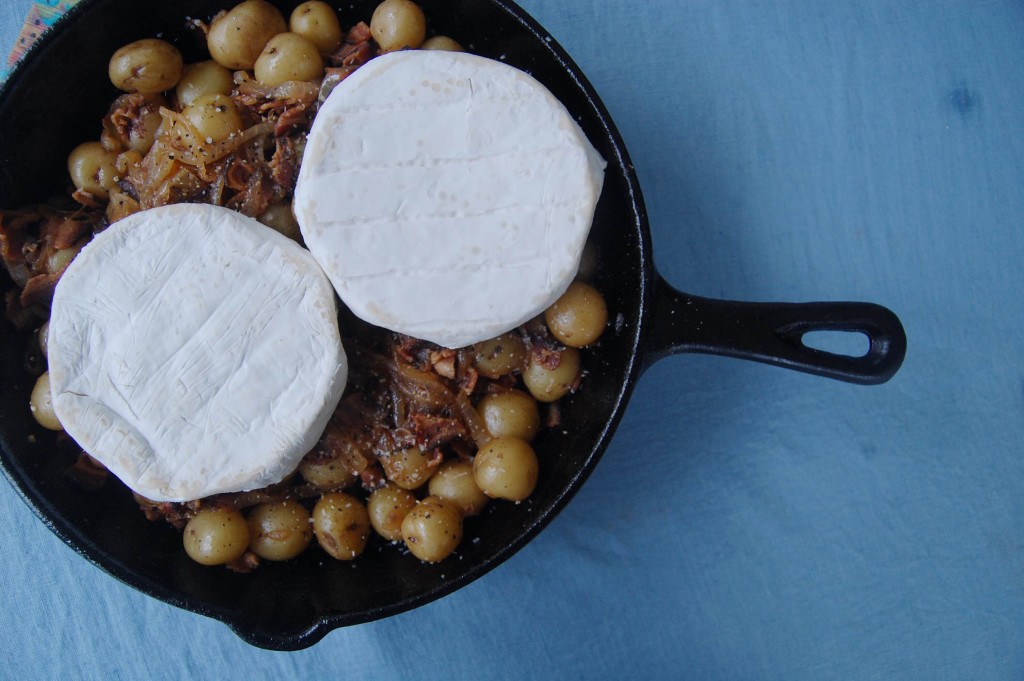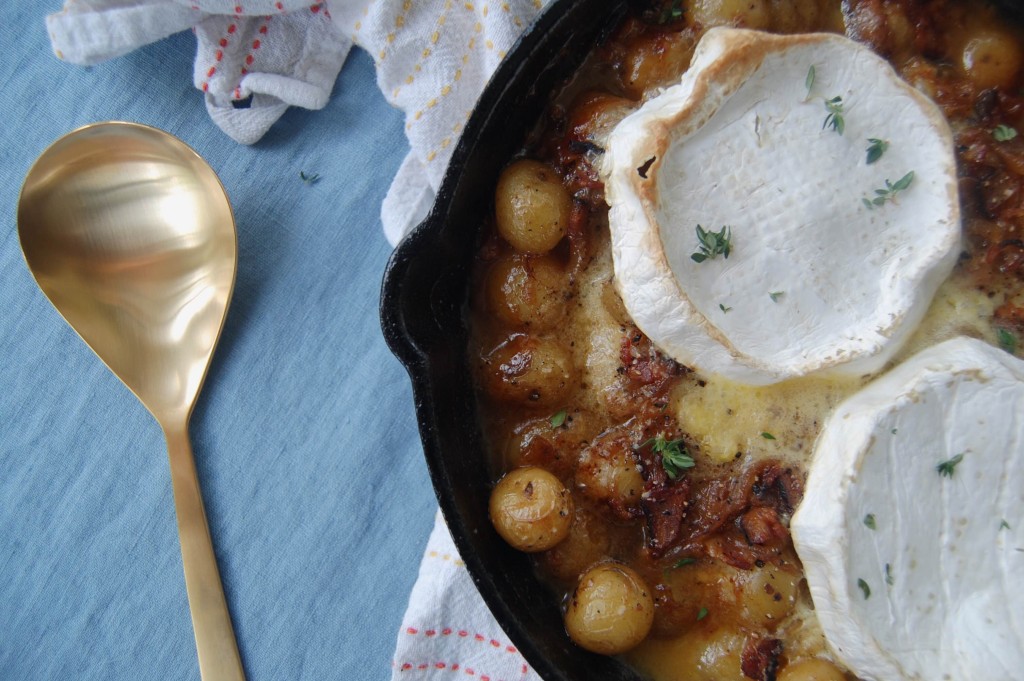 Tartiflette
16 ounces of bacon
1 medium onion
1 cup of dry white wine
1 pound potatoes
8 or 16 ounces of Camembert cheese
fresh thyme
What you need to do!
∙heat oven to 350
∙boil potatoes in salted water until fork tender; you don't want to cook them all the way because they'll be going into the oven.
∙chop bacon up and throw into skillet, I used my cast iron.
∙cook until crispy, then scoop out onto paper towel lined plate, try not to eat all of it.
∙remove some of the bacon fat from the pan, and add thinly sliced onions and cook down till brown.
∙introduce the bacon to the onion for the first time.
∙add white wine to the party until it cooks down.
∙add potatoes (and salt and pepper to taste) and mix around.
∙slice your cheese right in half and add to the top of the dish with the rind up.
∙throw in oven for 20 minutes.
∙top with fresh thyme.
∙you may eat the rind of the cheese or take it off.
You don't have to use the same bite size potatoes I used. If you use larger potatoes peel the skin off after boiling. Slice them and layer the dish. So it'd be bacon onion mix, potatoes, bacon onion mix, and the rest of the potatoes.
This French dish is usually made with Roblechon cheese which is made with raw cow milk and not approved to use in the US. Go to someone who knows cheese or do some research on what would work best for you. Mine is local to me Camembert.
We used Black Forest Bacon from Fresh Market.