Starting this journal has been so much fun and has really pushed me to do more research and cook and bake more. I love talking about food, and I love sharing food. My introvert self can hold a conversation quite some time when the topic is food. I wanted this to be a journal where I didn't just virtually share, but physically shared, and I wanted someone to share with me. My friend Robynn is a baker at a coffee shop in my neighborhood, and I love eating what she creates! I loved inviting her into my home and spending a slow morning watching her make these scones. They were so good and were gone by the next day. Not to mention the lemon curd she made with it. Ah mah gah, I could just eat a bowl of it. I want this post to be a post for Robynn to share whatever she wants to share and hopefully at the end she'll share the recipe 🙂
Hello! I am a baker and friend of Amanda's. A few weeks ago, Amanda asked if I would share a recipe for her journal. I immediately knew I would contribute my roasted almond scones with lemon curd. I love this scone recipe because it is a classic base that you can add flavor to. This was actually the first time I paired lemon curd with these scones; I was really pleased with the way the two flavors complimented each other. I am so honored and thankful to Amanda for opening her home and sharing this space with me. I hope you all enjoy!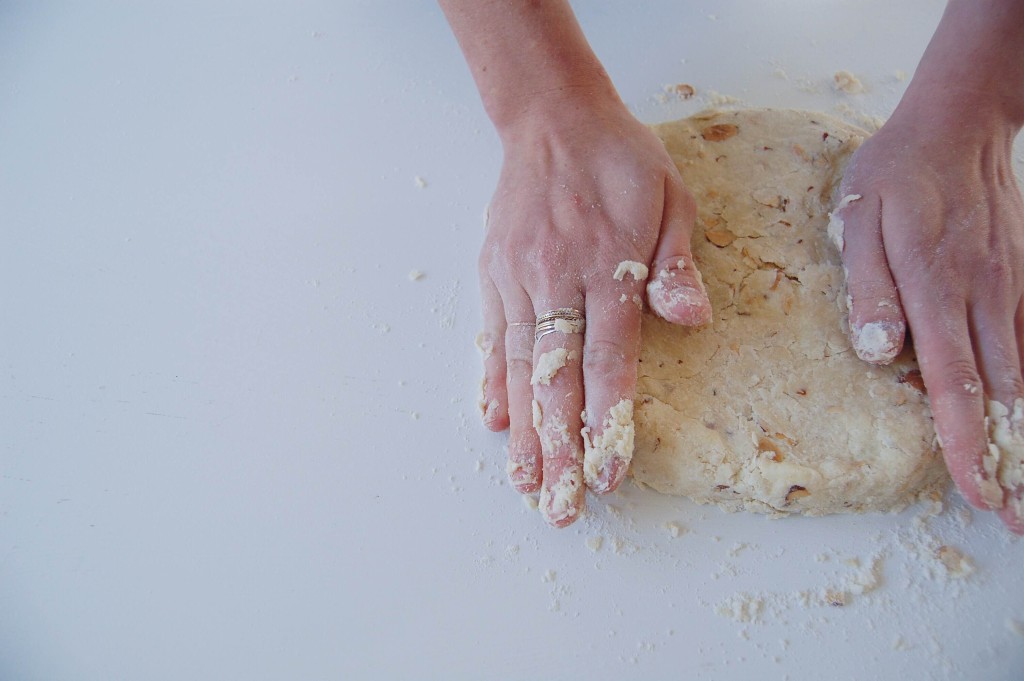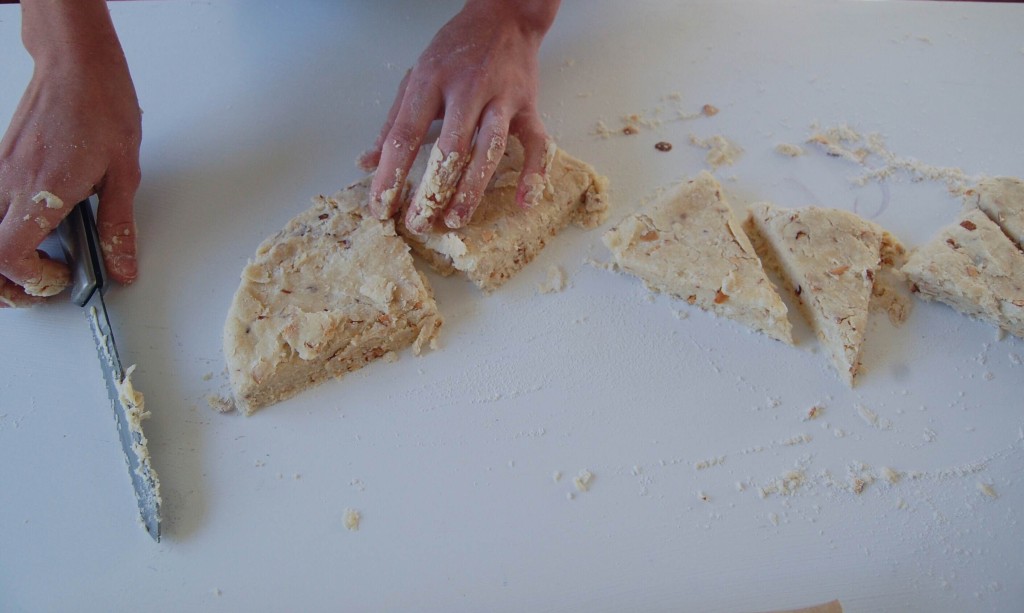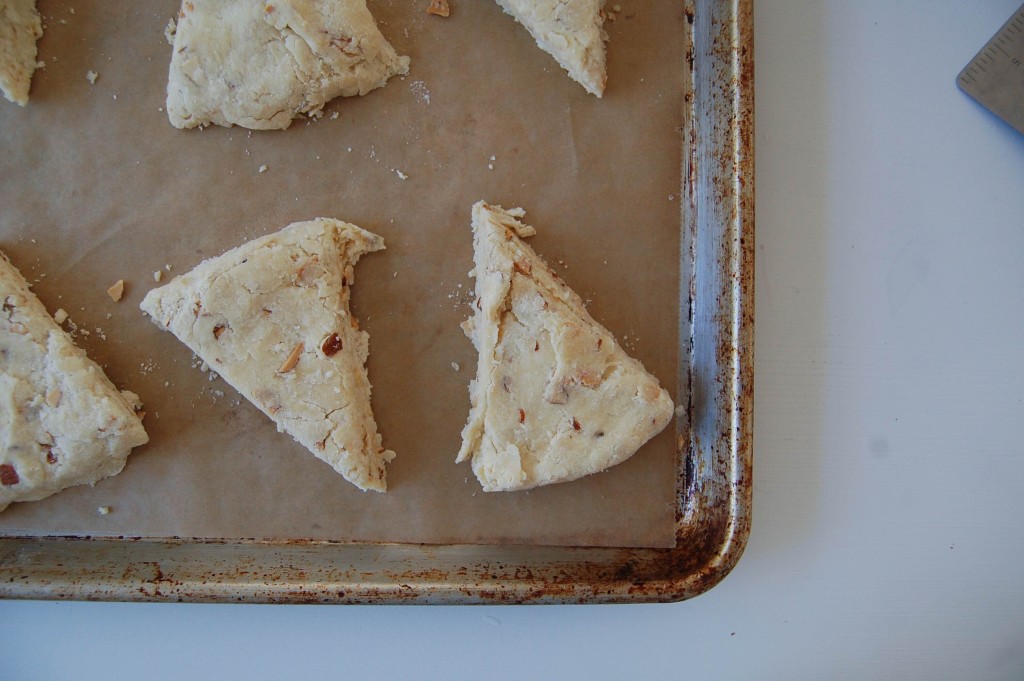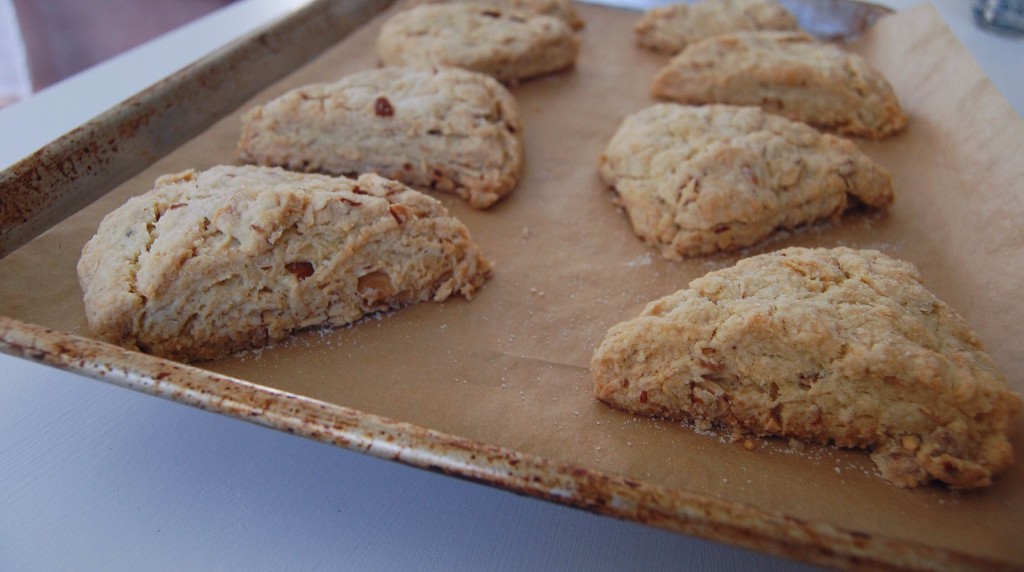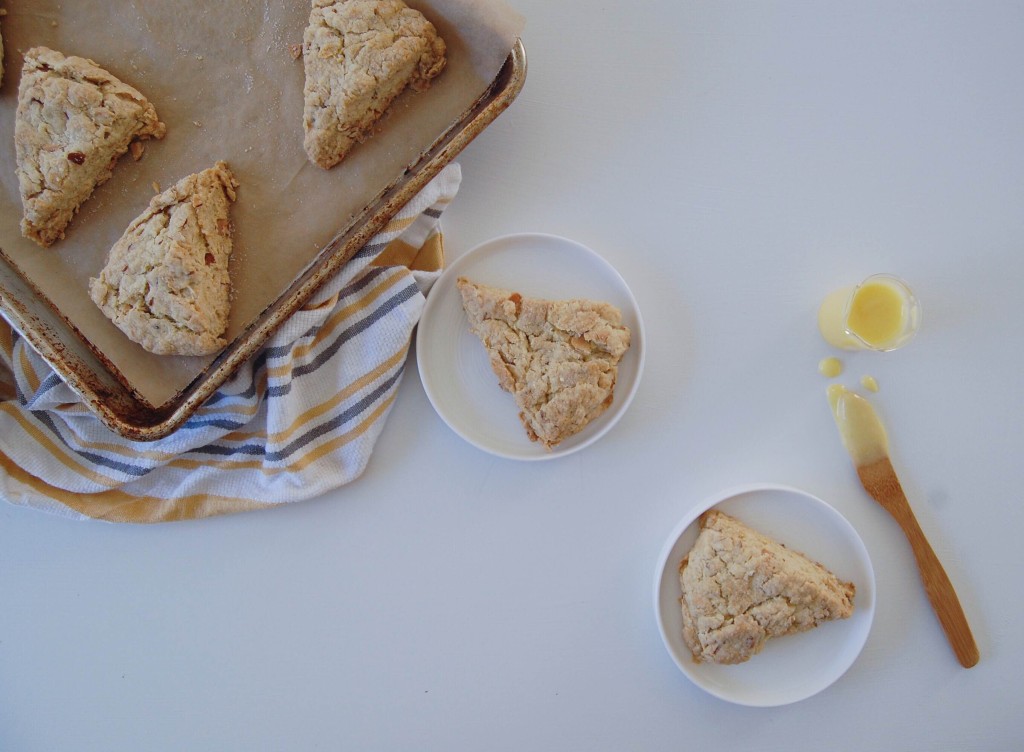 Lemon Curd
3 Large eggs
150 grams sugar
1/3 cup lemon juice
56 grams unsalted butter
4 grams lemon zest
Roasted Almond Scones
1 Cup sliced almonds
332 grams All-Purpose Flour
7 grams baking powder
3 grams baking soda
Pinch of Salt
60 grams sugar
132 grams butter
178 grams heavy cream
4 grams vanilla
What you need to do!
Lemon Curd first so it has time to cool.
∙In a bowl that you can use as a double boiler, whisk eggs, sugar, and lemon juice.
∙Place the bowl onto a pot of boiling water over the stove. Be careful that the water isn't touching the bowl. While the mixture is cooking continue to whisk so the eggs don't curdle. You want to continue cooking until the curd becomes thick, about ten minutes.
∙Once thick remove from stove and pour through a thin strainer.
∙Whisk in the butter and lemon zest. Before you leave the curd to cool in the fridge, cover with plastic wrap touching the curd so a skin doesn't form.
Almond Scones
∙In a 350 preheated oven, toast almonds until they're brown, roughly 10 minutes. Allow to cool.
∙In a bowl, mix together your dry ingredients, then add chunks of butter. You want to make sure you use very cold butter. If your butter is too warm, it will be easy to over mix and cause the scones to become cake-y. With your hands, incorporate the butter into the flour. You want to breakdown the butter so that there are no longer chunks, just little pebble-like pieces.
∙Add the almonds; if they haven't cooled completely, just pop them in the fridge. Work the almonds into the dough, breaking them into smaller pieces.
∙Add heavy cream and vanilla. Gradually incorporate the cream into the flour until it all comes together, keeping in mind not to over mix.
∙Once your cream has been mixed in, you can turn your dough onto a floured surface and shape into a disk.
∙Cut your scones into eight even slices and place on a sheet pan lined with parchment paper.
∙Before placing them in the oven, dust the scones with some sugar. Each oven is different, but start out with ten minutes then rotate for another ten. They should just be golden brown when finished baking.
Finally, make yourself a cup of coffee or tea.
You can find Robynn in Vagabond coffee or on Instagram! @bleu_eyed_baker
One response to "Almond Scones with Lemon Curd"