I lived in a three bedroom condo with 4 other girls. It was such a sweet time in my life and we lived in community. What that meant to me was sharing what we had with each other. This included food. One of those girls put curry powder on everything. I ate the dishes she made out of gratitude, but that's the flavor I correlated to Indian food. I thought curry was Indian food. When I met my gentleband, he told me about a road in the city we live in that had five Indian restaurants on it, and it was one of his goals to eat at all of them. So I relectuantly went with him. My eyes were opened to a new world. Butter chicken and Tikka masala? My life had been changed at that buffet. I never thought I'd talk about a buffet like that, but curry powder was not Indian food. Since those days, my palate has developed more, but I'm not above any Indian buffet.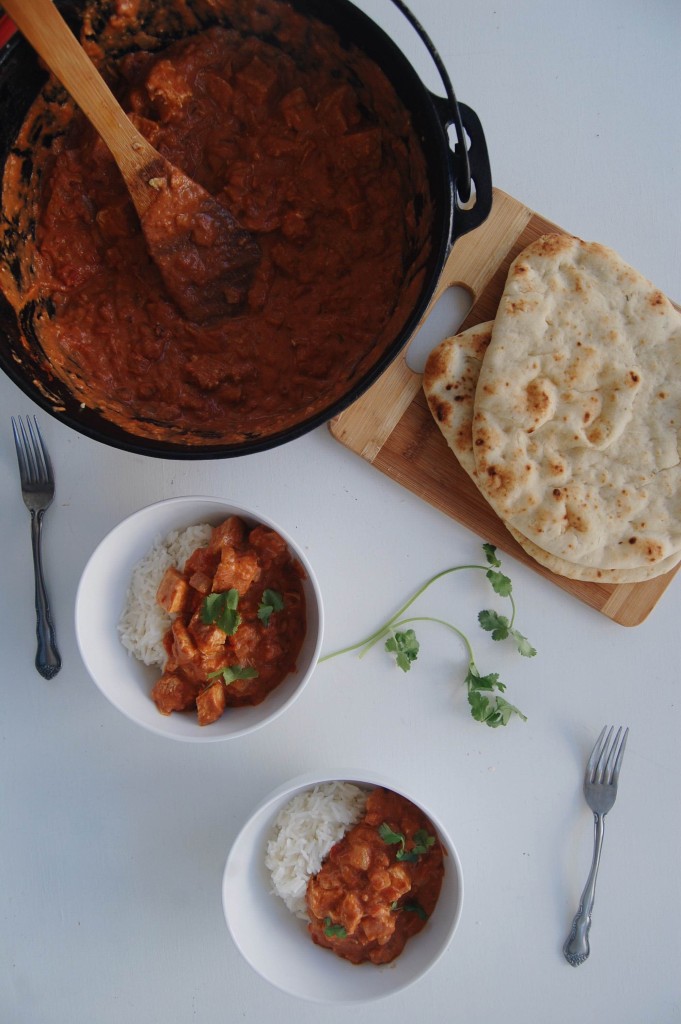 This Chicken Tikka Masala is a dish we make on a regular basis. If we're feeding a group of people, or if we need something to eat off of during the week, this is one of the meals that we're known for. Grab some garlic naan and we're the party.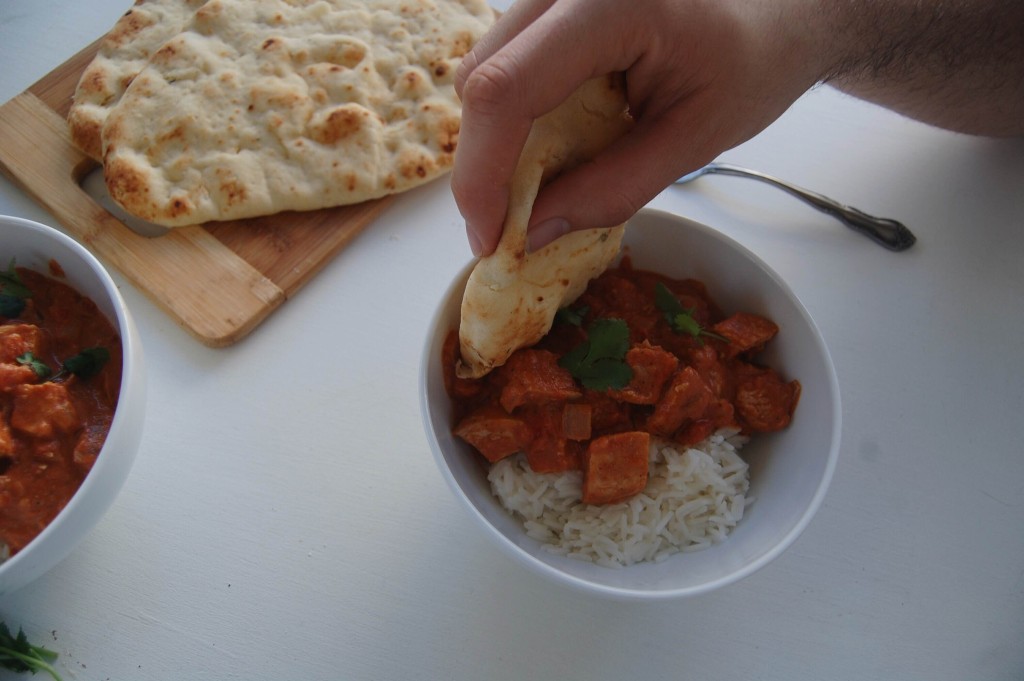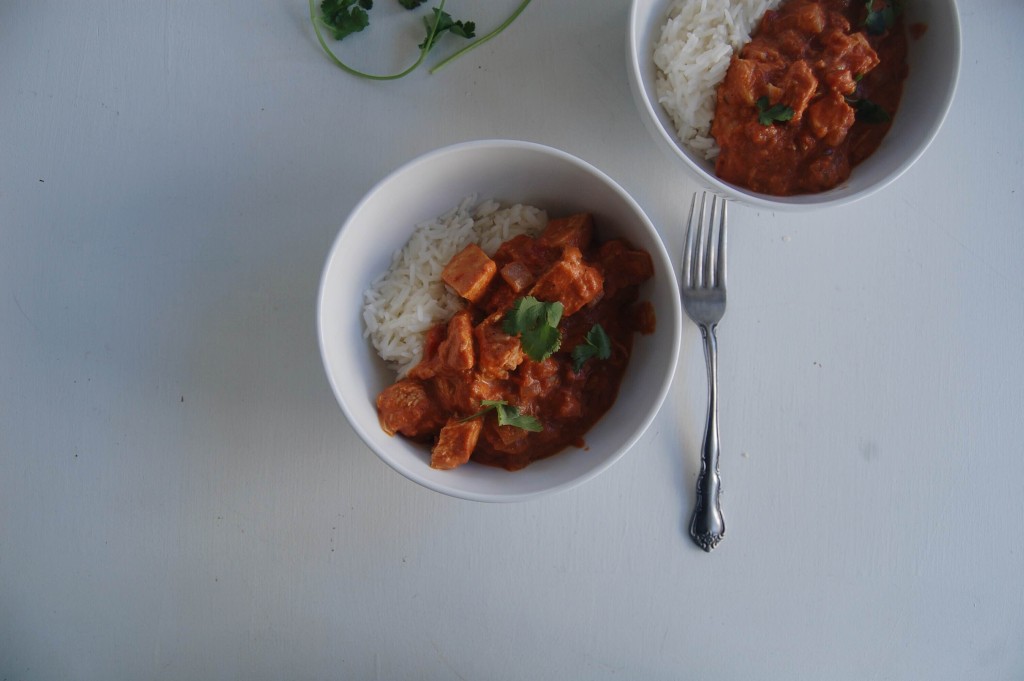 Chicken
1/2 tsp cumin
1/2 tsp ground coriander
1/2 tsp cayenne pepper
1 tsp salt
2 lb. boneless skinless chicken breasts
1 cup plain whole-milk yogurt
2 Tbsp vegetable oil
3 minced garlic cloves
1 Tbsp grated fresh ginger
Tikka Masala
3 Tbsp. vegetable oil
1 medium onion, diced
4 medium garlic cloves, minced
2 tsp grated fresh ginger
1 Tbsp. tomato paste
1 Tbsp. garam masala
1/2 tsp cayenne pepper
1 28-oz can crushed tomatoes
2 tsp sugar
1/2 tsp table salt
2/3 cup heavy cream
1/2 cup chopped fresh cilantro leaves
What you need to do!
for the chicken
∙mix together cumin, coriander, salt, and cayenne
∙rub onto chicken breast
∙cover on plate and place in fridge
∙mix together yogurt, grated ginger, oil, and garlic and set aside
for the tikka masala
∙in a large stock pot or dutch oven, (I like the dutch oven) add oil and heat till oil is shiny
∙add in diced onion and cook until browned a little
∙add in minced garlic, let hang out together for a few minutes
∙add in ginger, tomato paste, garam masala, and cayenne cook until fragrant. Usually that means you walk outside to get something you forgot in your car, and you walk back in your house, and you're like, "oh my gosh, what is for supper?"
∙add in crushed tomatoes, sugar, and salt. Bring to a boil, once at a boil you may turn it down to a simmer and cook for 20 minutes.
∙while your masala components are getting to know one another, start on cooking your chicken.
∙Set broil setting on oven and wrap a baking tray with aluminum foil. (The recipe calls for a wire rack to go on top of baking sheet. I do not have the proper wire rack to go into the oven so I just use the baking tray. Because I do not own this I forsake crispier chicken. I should probably just go buy that wire rack for as much as we make this.)
∙brush yogurt mix on chicken and place in oven for 15 minutes, flipping half way through. (This time may fluctuate based on the size of your chicken, take internal temperature until it reaches 165)
∙Allow your chicken to rest for 5 minutes. After its nap, dice it up.
∙While your chicken is resting, add cream to masala.
∙Add chicken to masala and stir in chopped cilantro
∙Serve with basamiti or jasmine rice and naan.