A couple of months ago, I had a strange craving for rice krispies treats. This is strange to me, because I didn't grow up eating them, and I don't think I've ever actually made them. Is that weird? Well, I knew that there were marshmallows in it, and sometimes store bought marshmallows freak me out. I was on a search to satisfy my craving with something unique. I found a recipe for Healthy No Marshmallow Rice Crispy Treats. Don't tune me out yet. I know there's probably a following for these elementary school snacks that holds a special place in your hearts. I made it, and like we do with most dishes we create the first time, we pick apart and analyze. I'd say just me, but I follow way too many food bloggers that I know also do this. While they weren't rice krispies, they were delicious. Between the gentleband and I we ate the whole pan in an hour. I thought we'd have some extra saved for a sweet treat throughout the week but nah.
I had bought enough ingredients to make them again, but I just haven't had a whole lot of extra time to be in my own kitchen lately. For some weird reason, I have found myself with some extra time on my hands this week. Not a lot, but enough that I was getting antsy. I still had the ingredients in my cabinets, and luckily for me, all the ingredients have a pretty long shelf life! I was able to alter the recipe a little bit to fit what I was looking for. This is super quick, simple, and you can adapt it to what you want to do. Before I share, I just want to talk about the first photo. It is absolutely gorgeous to me. The color palate was on point. The swirls of caramel and brown color and the texture of the honey comb, I couldn't get over it. I took a moment to admire it in all its glory. 
6 cups of Crispy Rice
(I used Nature's Path Gluten Free)
1/2 Cup honey
(I used what I had which was a mix of 2 different local honeys)
A piece of honeycomb
1/2 Cup Almond Butter
1 1/2 TBS coconut oil
1 tsp ground cinnamon
1/2 TBS vanilla bean paste
1 TBS chia seeds
Flaky sea salt for topping
What you need to do!
∙In a small pot, place in honey, honeycomb, almond butter, coconut oil, cinnamon, and vanilla bean paste. You're going to turn on low heat until everything is combined and smooth. A note on the honey comb- one of the honeys I was using had included it and I knew there was going to be a good amount of honey inside of it, so I just was like eh we'll put this in. You do not have to have it, as I've already said this recipe is very adaptable. I just knew there were a lot of benefits to it, and out of fear of sounding like a Google Search, I encourage you to look up all the benefits to eating the comb. There were a couple of pieces that didn't mix in well, so I just took those out and ate them on their own. They were covered in all the other flavors and it was delicious!
∙While everything in the pot is melting down and getting to know each other, line your baking dish. I used a 9.25 x 13. Once it's lined, put all of your rice crisp into a bowl
∙When everything in your pot is smooth, pour it over the rice crisps. With a rubber spatula, start folding until they are all covered with almond butter mix. It's going to look like it's not going to coat it all, but it will, I promise!
∙After all your crisps are coated, add in chia seeds and mix.
∙Dump into your lined dish, and with your rubber spatula push down gently but firm.
∙Now for one of my favorite parts! SALT. It enhances anything you do! I love Maldon salt and I'm very generous.
∙Put it into your fridge for at least 30 minutes so it can harden up and not fall apart when you go to cut them.
∙Once it is firm, grab a knife and cut them up however your heart desires. Oh, and then of course eat it. No judgement if you eat the whole dang pan! I can relate and I understand.
So not like Snap, Crackle, and Pop's Rice Krispy treats, but this is still good. While I was looking around for those little guys I found an awesome video; check it out here and let's talk about the clip where they just dump sugar all over it bahaha
This recipe was adapted from here. 
This journal entry is loooonnnng overdue. There's so many things I want to say, but I just want to word vomit it all over so I think I should break it down. First, I know what time of year it is. S'mores happen in the fall. It's almost March. Well, I want to live in a world where s'mores can happen all year round. I may be in Florida, and my northern friends may still have their yards covered in snow, but somewhere in the middle has to be the perfect s'mores weather. Honestly, Florida has been that way currently.
I want to talk about these photos. My friend Maria took them, and I couldn't get over them. They are beautiful and she captured the food and the moments just so perfectly. If you want to see more of her work, click here.  She didn't just take the photos, she also made the graham crackers! I love when creative people have many layers to them.
I made caramel swirled marshmallows. Yes, you can make your own marshmallows, it's super duper easy and you can flavor them.
We used Omnom Chocolate inside the s'more. This is how this entry came to be – from this chocolate! Omnom is chocolate made in Iceland. While I have never been, I just think it's so dreamy. I discovered their chocolate in a coffee shop in the States and I was first drawn to their packaging. I bought it and discovered that it was sectioned off in beautiful geometric shapes. But what about the taste? The taste matched the packaging and design of the bar. Oh so delicious and wonderful variations of flavors. The night was spent talking about all the components to a s'more but also which chocolate was our favorite.
I thoroughly enjoy nights like this. While the food was styled, the moments weren't. The moments captured are real and the people in the photos, I know. I know them and have inside jokes with them. That makes any s'more night 100 times better.
Because I love my genuine moments more than the food, I want this entry to focus on that. I'll share another post on the recipes of the graham crackers and marshmallows.
I'm not a Valentine's Day person, but I am a cookie person. This year, I've decided to sell a box of my brown butter muscovado sugar chocolate chunk sea salt cookies (the longest named cookie ever). I've made them a handful of times and always share. One of the best descriptions I've received about them are that they are a respectable cookie, like this is something an adult would eat. Which is hilarious, because I understand what he's saying. They aren't overly sugary because of the muscovado. It's a rich molasses flavor, and the chocolate I use has a high cacao percentage. The brown butter adds a nutty flavor without any nuts, and the large flakes of sea salt round out the flavors. It's truly a delicious adult cookie.
So, I had an idea that I'd sell a box of these cookies and I always love getting my friend Ashlyn from LobaDesigns to help me! I love her handwriting and knowing her heart and character always makes working with her extra special. Ashlyn and I have come up with a few notes to give to your sweetie. They are preset, so when you order, let me know which note you want with your box.
A Box of 4 cookies with a hand written note will be $7
Pick up for the cookies will be Monday evening, the 13th in Murray Hill
email me or direct message me on Instagram to place an order
Want a box for Galentine's Day? 
Perfect! Pick up will be in the evening Sunday, the 12th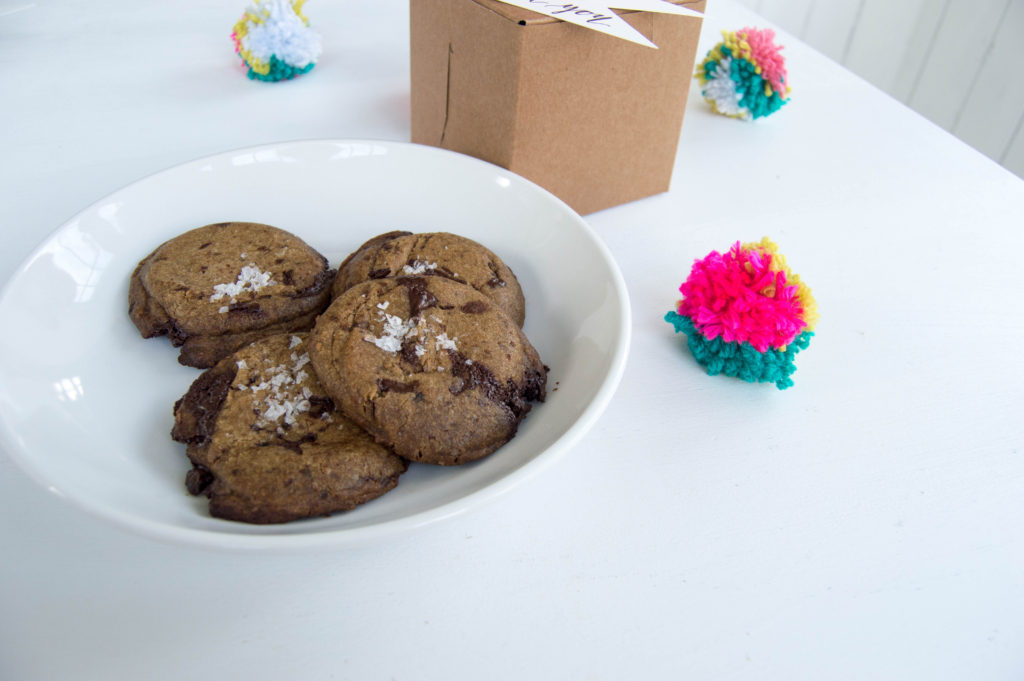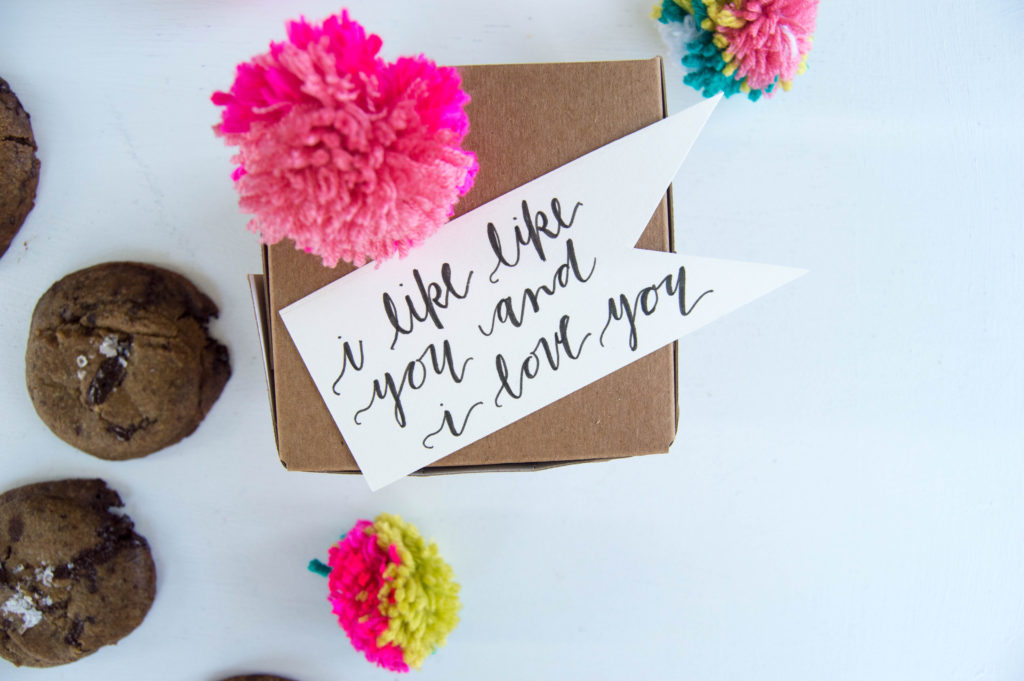 When I was younger "I like like you" was a line in Hey Arnold. I just always had a hard time saying I love you. I still do; it's such a weighted word. I never throw it around nonchalantly. When I married my gentleband, this is what we would say, and even Leslie Knope said it!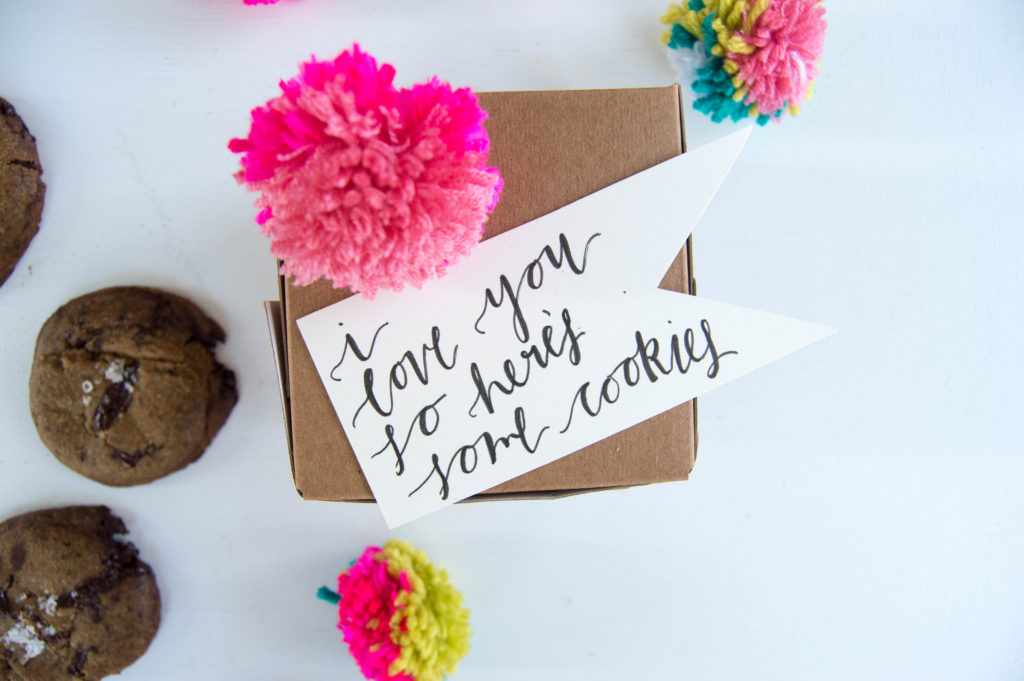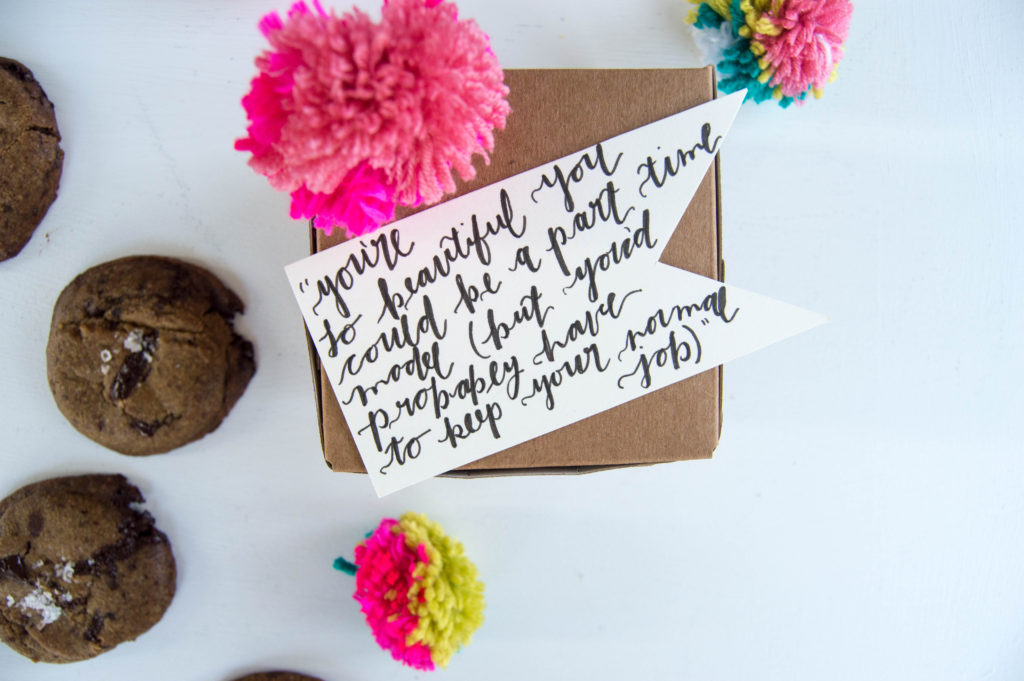 This is honestly my favorite of the list just because I love Flight of the Chonchords so much.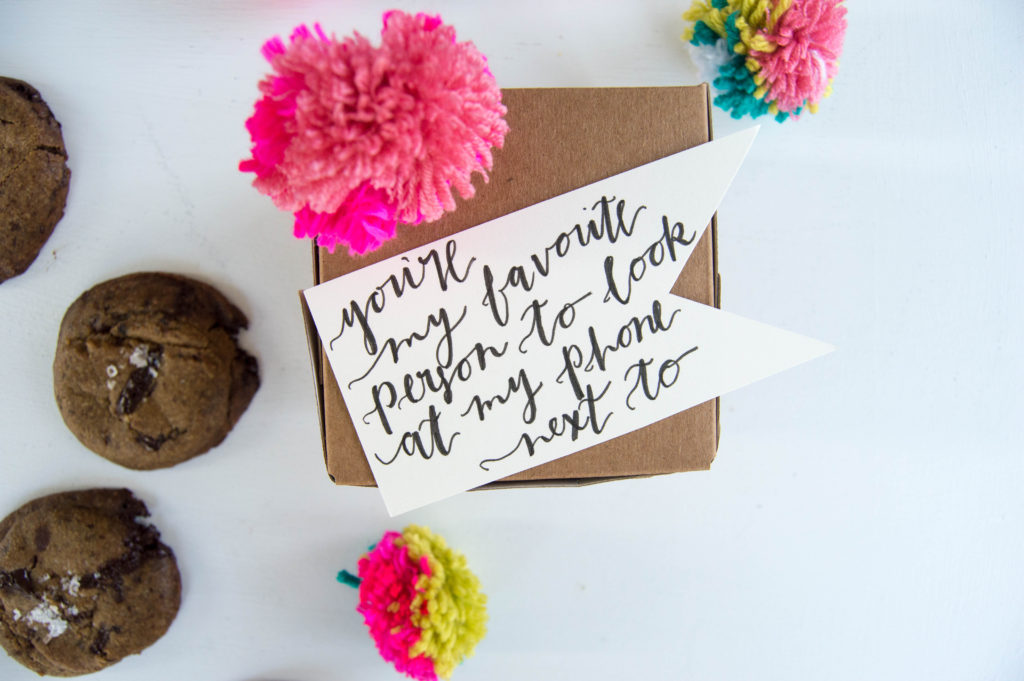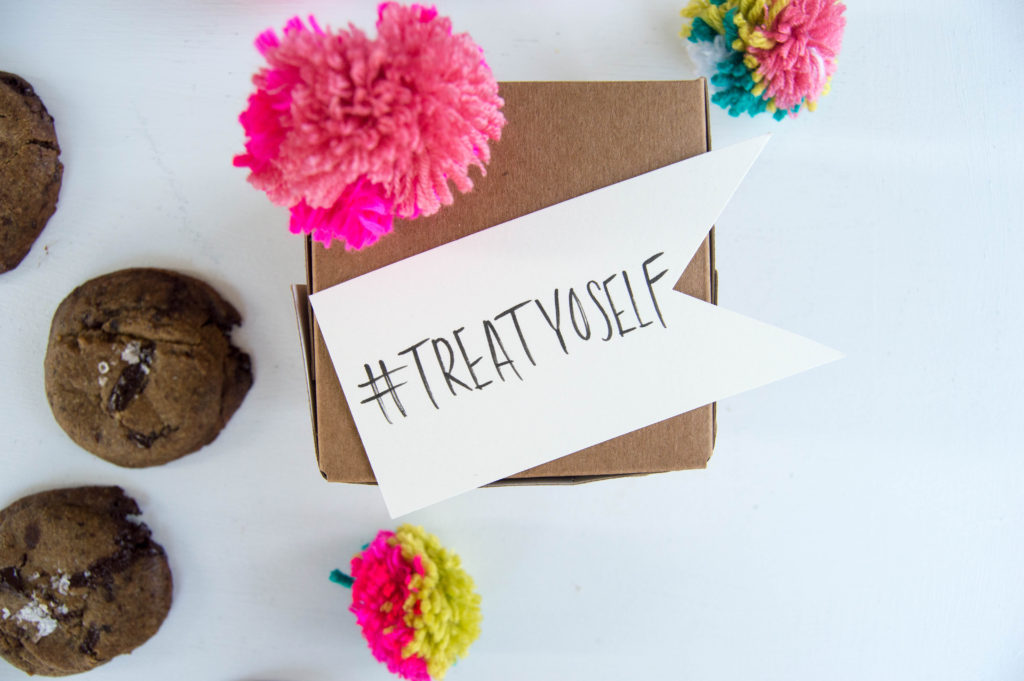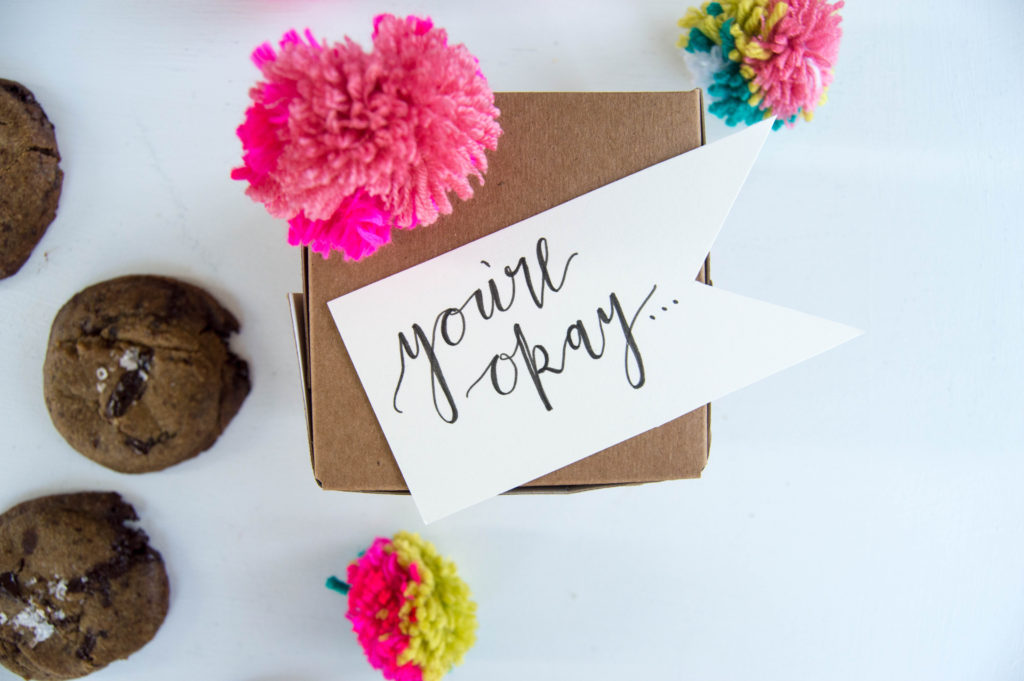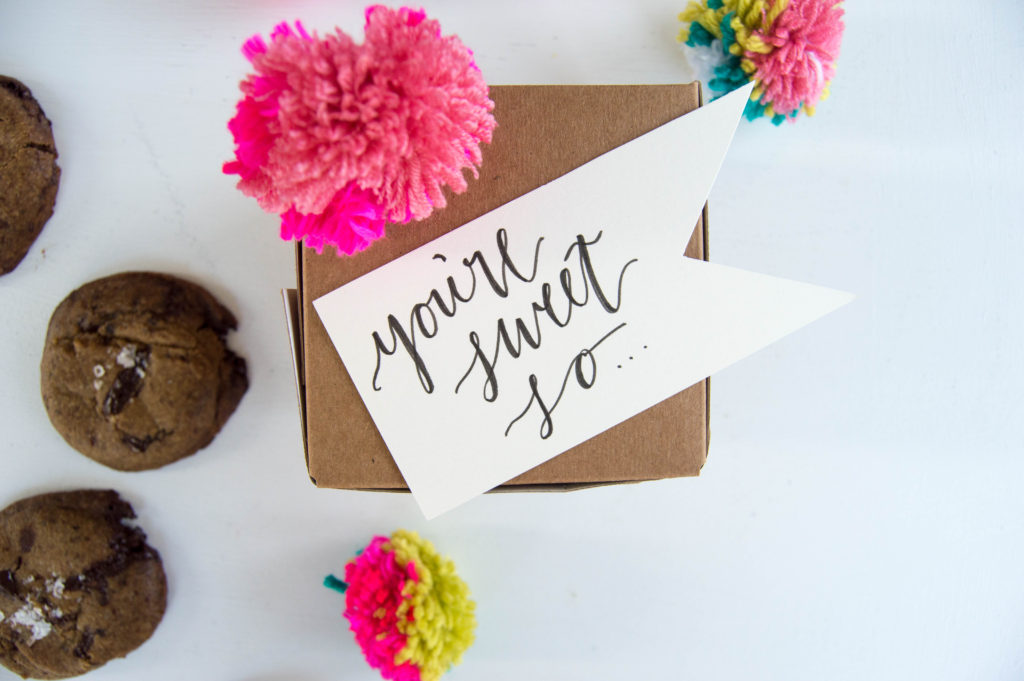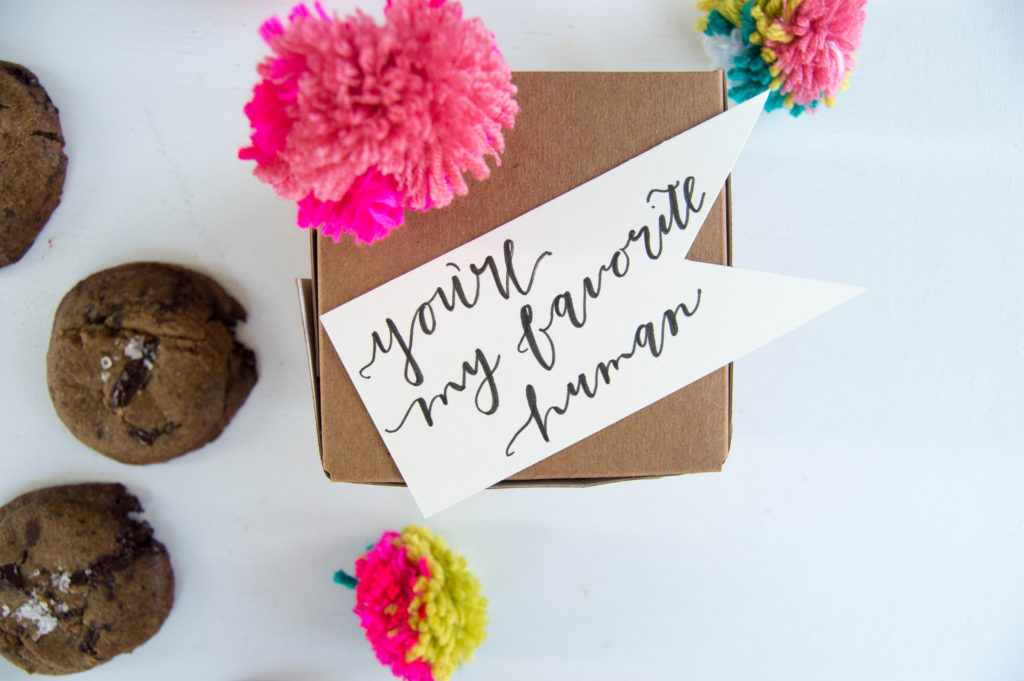 This is something my gentleband and I say to each other quite often. Probably say this more than love, haha.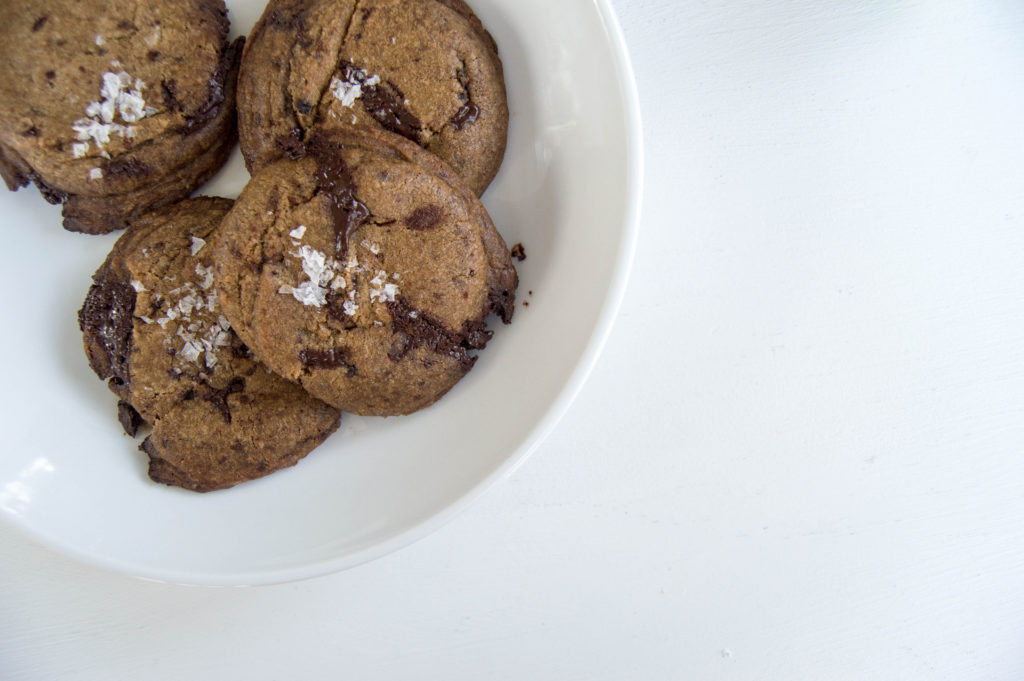 I know I'm not active on this like I originally wanted to be when I started. Life got busy and I got stressed, so the thought of adding personal interests to my plate was out of the question. I planned to start the year moving slower. I drastically cut my work life down to very minimum. It's hard to do that, and I'm honestly still working towards slowing down. This is all for another journal entry!
This entry is all about a beautiful styled shoot Stefanie Keeler did. I'm not one to make cakes, but the power of social media works in mysterious ways. Actually not that mysterious. I made that blue ombre cake for Carla and Stefanie reached out to me about a pink one! I love Stefanie's work, and I love all the other people's work which she included in this shoot.
I'm going to share the features of my cake and some of my absolute favorite photos.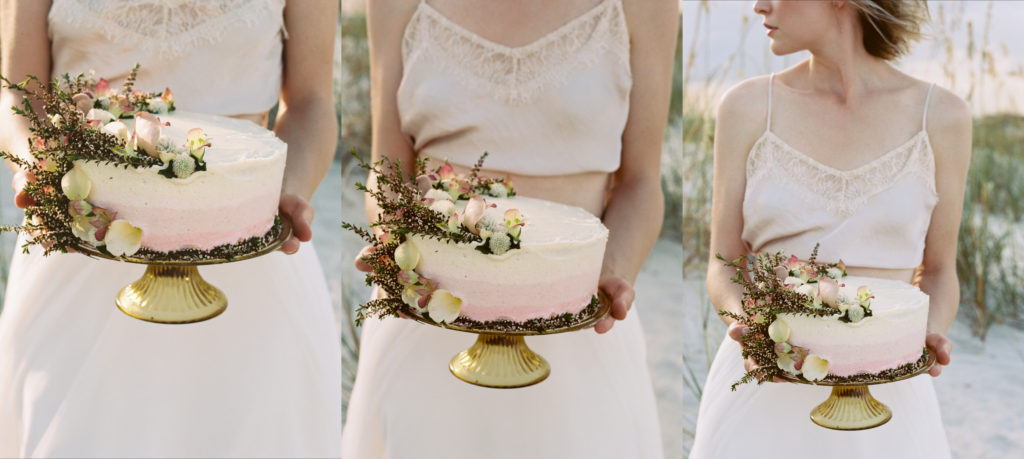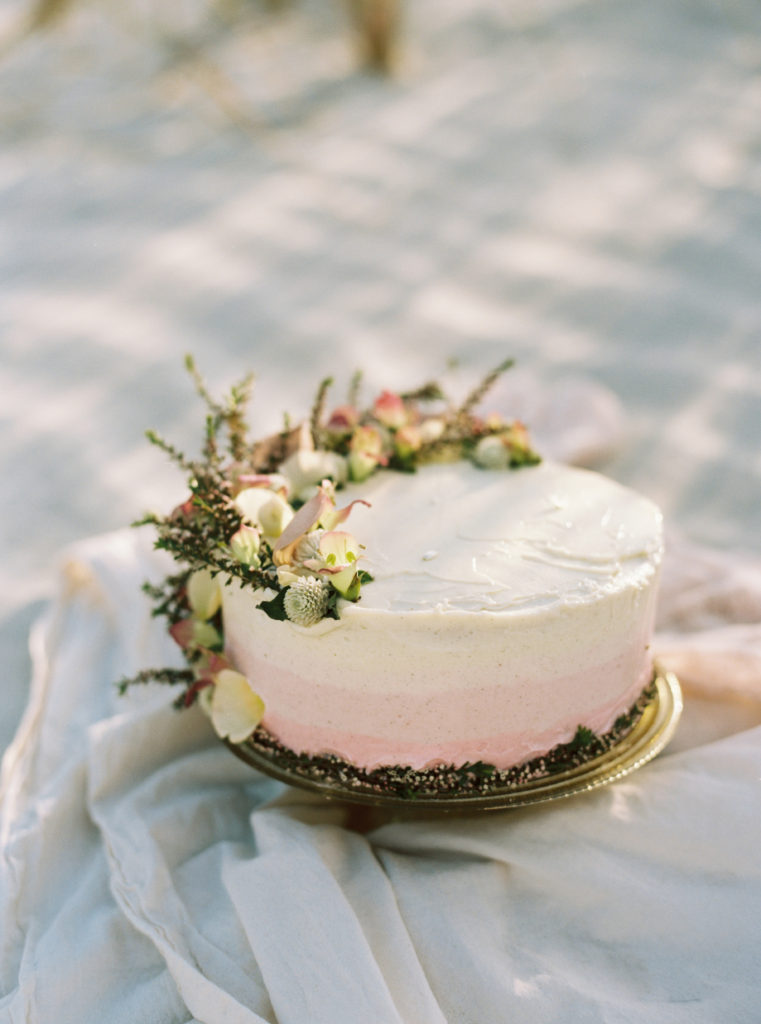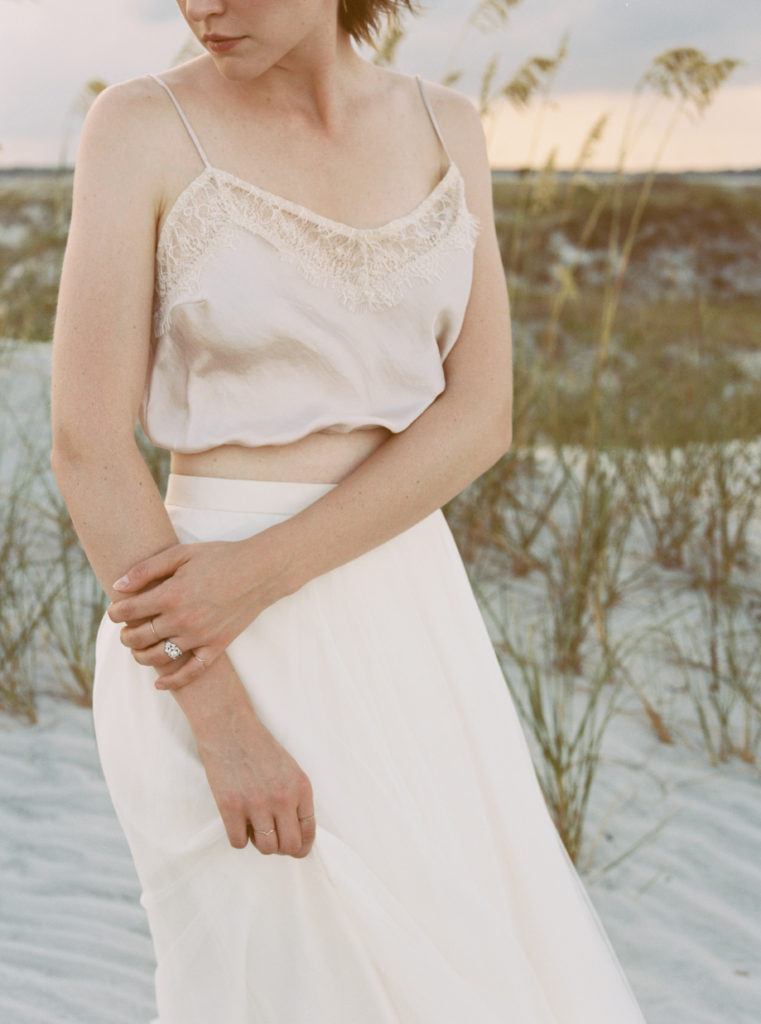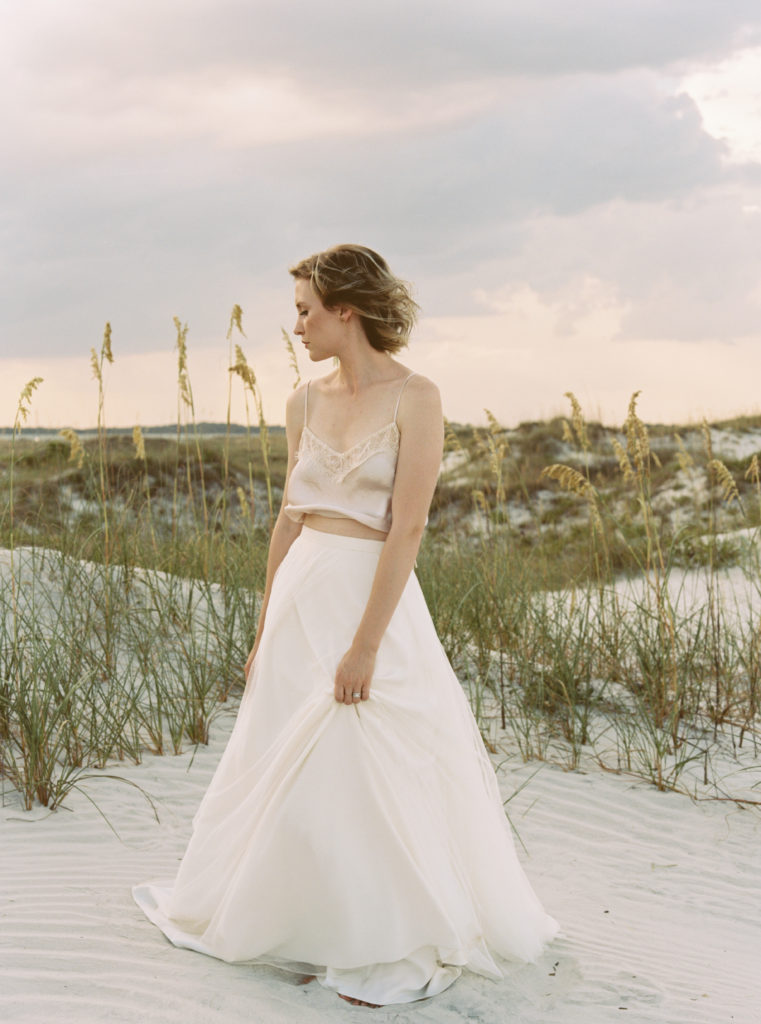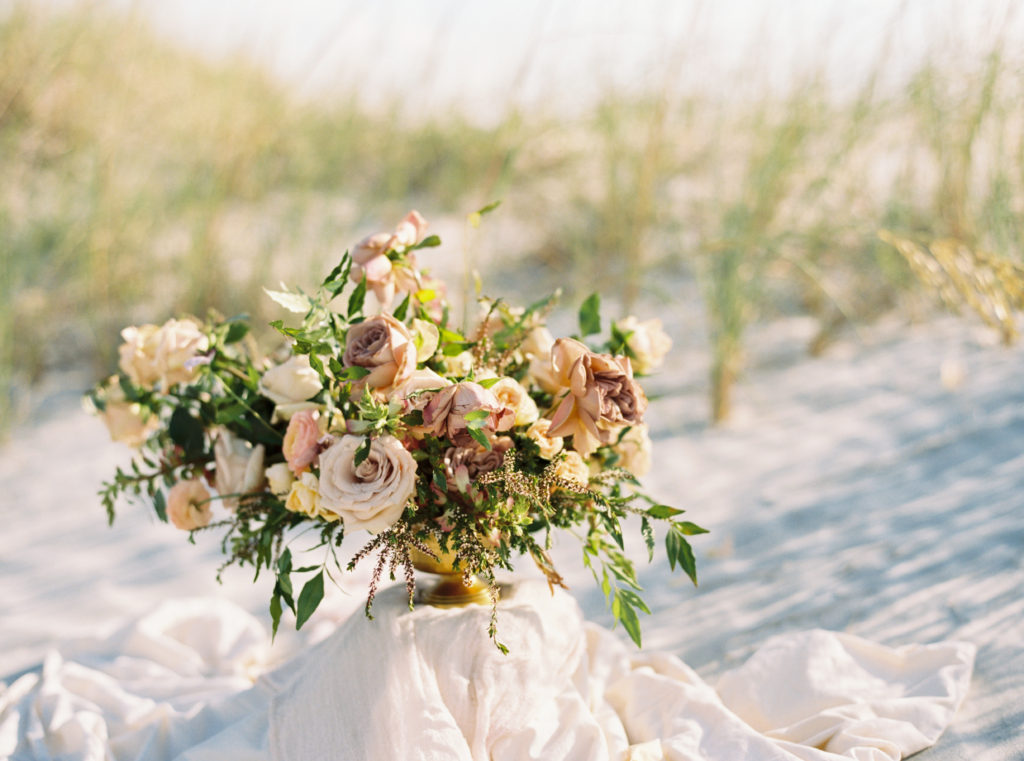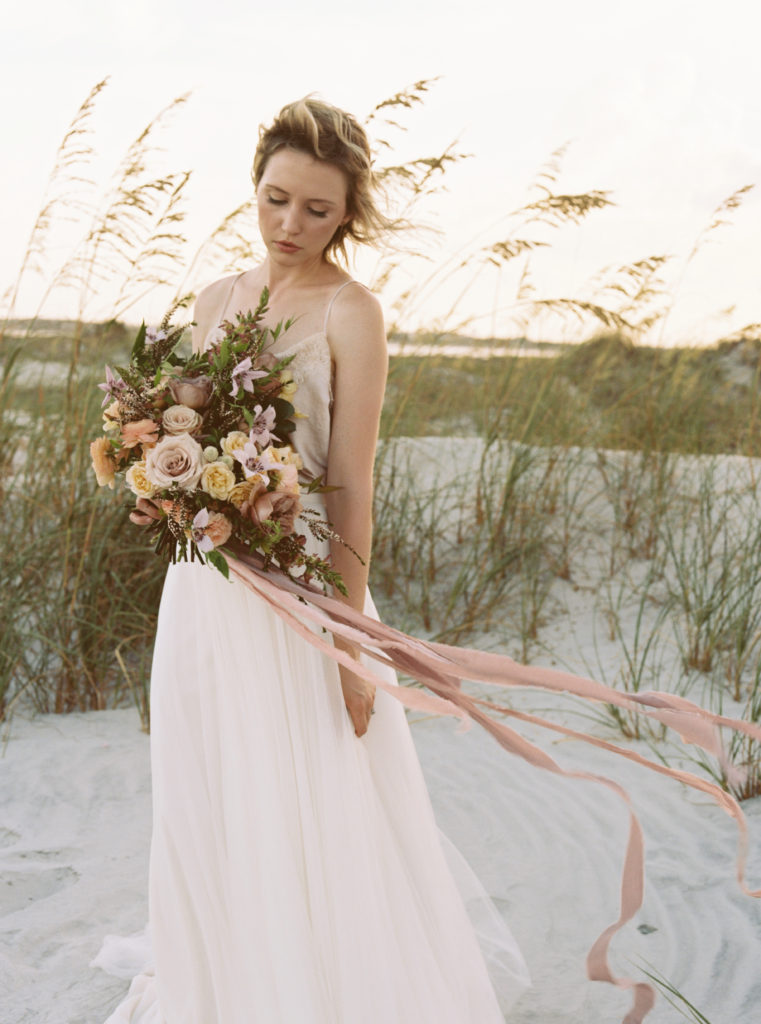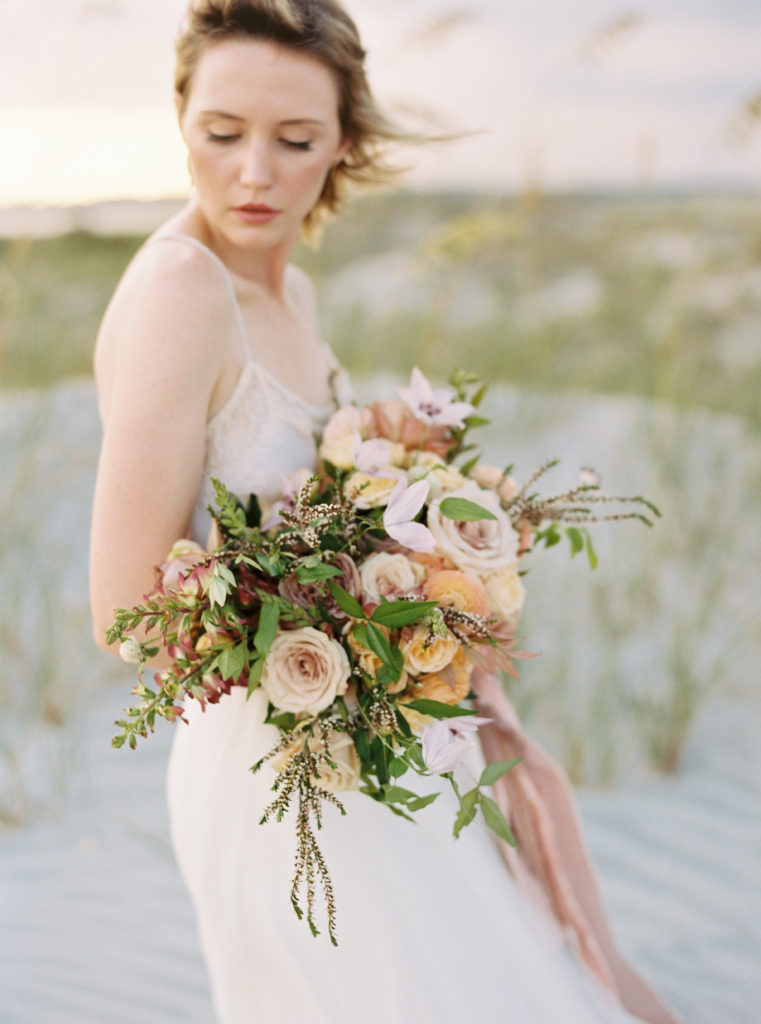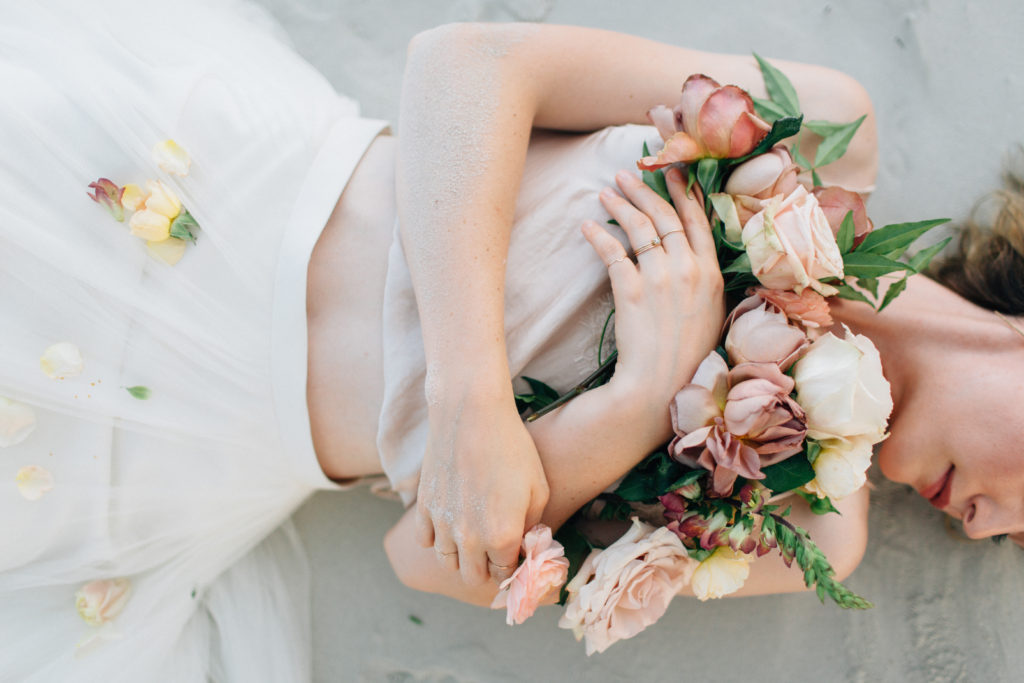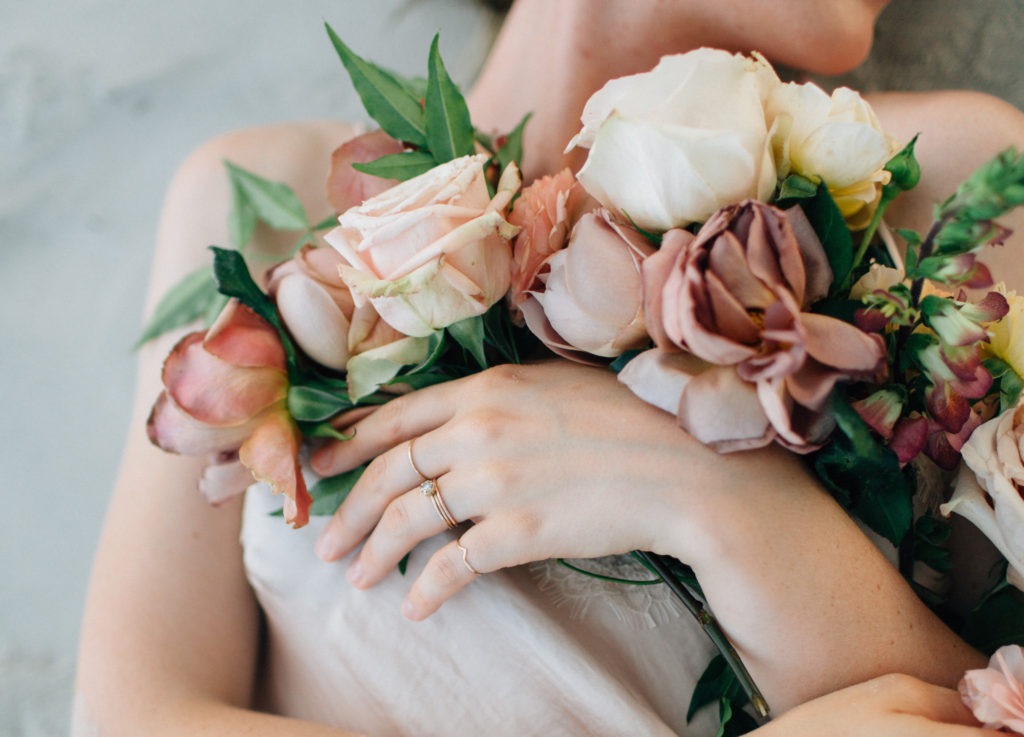 It's hard to avoid just sharing all of them with you. I love the dress, the flowers, the pink sunset, the beach. It's just all so dreamy and whimsical. One of my goals this year is to start using the word whimsical more; I love the idea of it. I want to be whimsical, so if I describe things as such, I will become that, right?
This styled shoot actually got featured by Magnolia Rouge. Which if you're in the wedding industry, this is apparently a big deal! Check out that feature here!
Also check out everyone else who took a part in this!
I desperately wanted this post to happen on Friday, but my site went down. 🙁 I have been soooo busy. Last week I did not get a day off and I worked a 12 hour shift one day and another day I worked 14 hours. Where's that wide-eyed emoji? I busy myself, it's my fault. I told myself less work and was all prepared for less work, but then I filled my schedule with opportunities. They're wonderful opportunities, but I'm ready for that break! My gentleband and I will be going to New York City at the end of this year. We both have never been, and I'm ecstatic! We have a list of places to see and eat at. Mostly the list is places to eat at. Please add onto my list!!!
Until then, my busy schedule is comforted by meals like this stir-fry udon dish. First, let me continue my praise of Odang Udon. They are the only people who distribute fresh made udon noodles made in the USA! They are sooooo delicious. Oh and the second best part, aside from the flavor, is you get to take your anger out on preparing them. It's important to beat the noodles against the counter to break them up. If you pull with your fingers, they'll break. So put on the hardest hardcore song you know and beat up the noodles!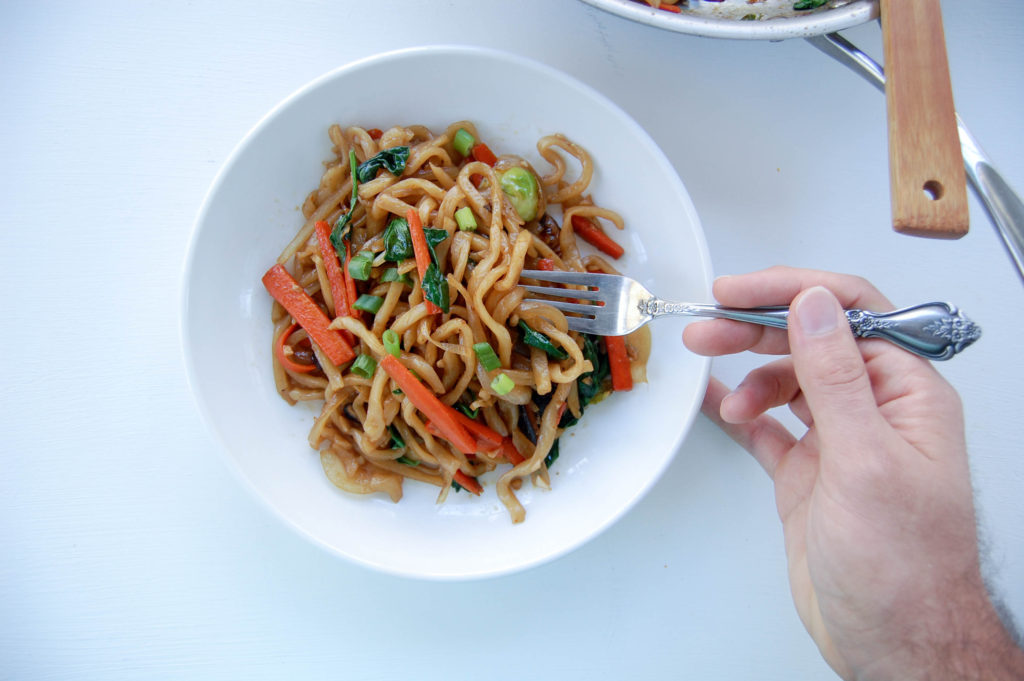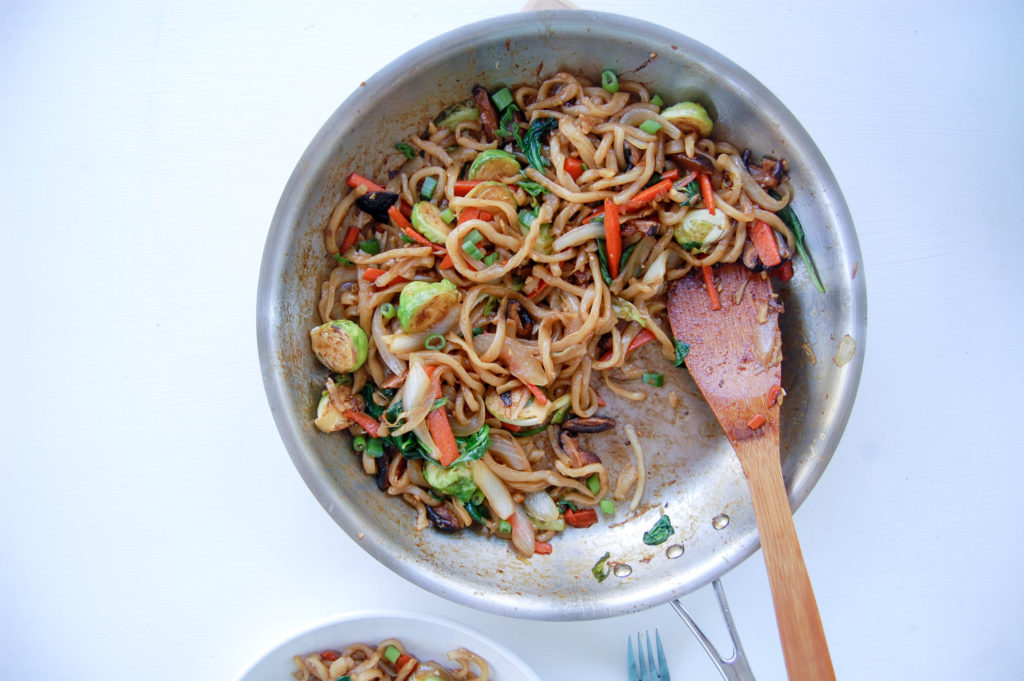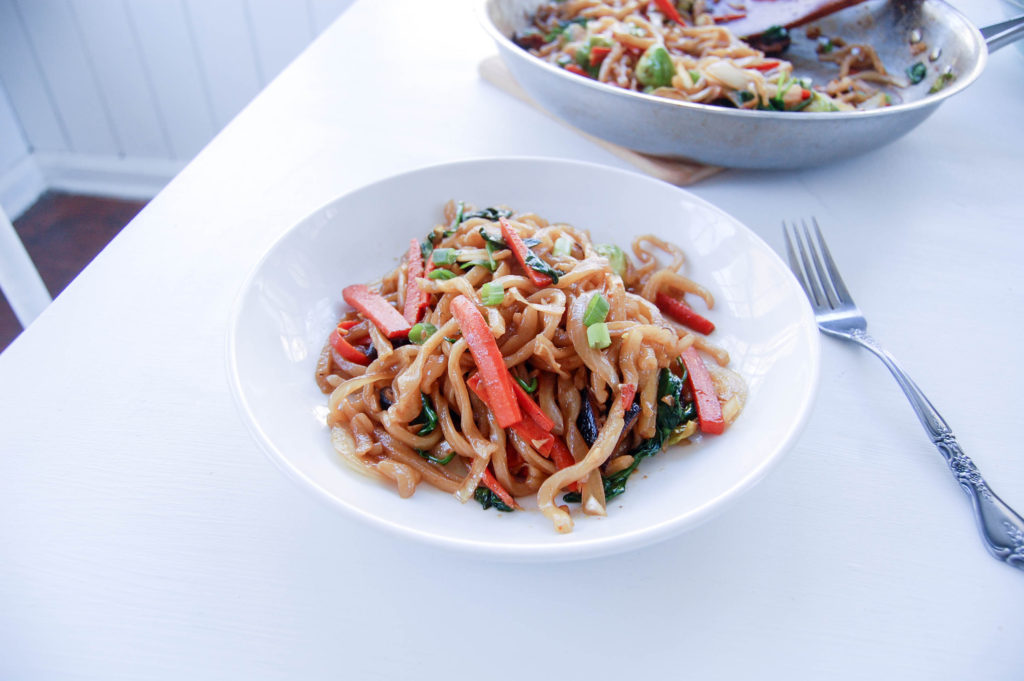 I'm out of Odang, so if you purchase some, invite me over. Check out their website to order!
Need some stir fry ideas? Check this out for inspiration.
See what else I made with Odang Udon!!
I have been in my tiny kitchen making a ton of baked goods. So I've taken a break from sweets to share noodles with you, but don't worry! Tomorrow, I'm back to doughnuts! I saw Odang on Honeysuckle's blog a few months ago. I watched her video and was so wanting udon afterwards. I typed udon into Yelp and went where it told me to go. It. was. awful. It was not what I was expecting, and it just didn't live up to what I was hoping I'd receive. So, I thought I'd go straight to the craving! I messaged the guys at Odang Udon only to find out they were getting ready to start shipping their fresh noodles wherever our little hearts desire. Not only their noodles, but also their broth. They just recently got put up on the shelves in Whole Foods, but only in the Bay area. The most exciting thing about them is they are the only fresh udon noodles made in the USA. If that isn't amazing then just believe me, their noodles are. Easy directions and simple to make. Absolutely delicious.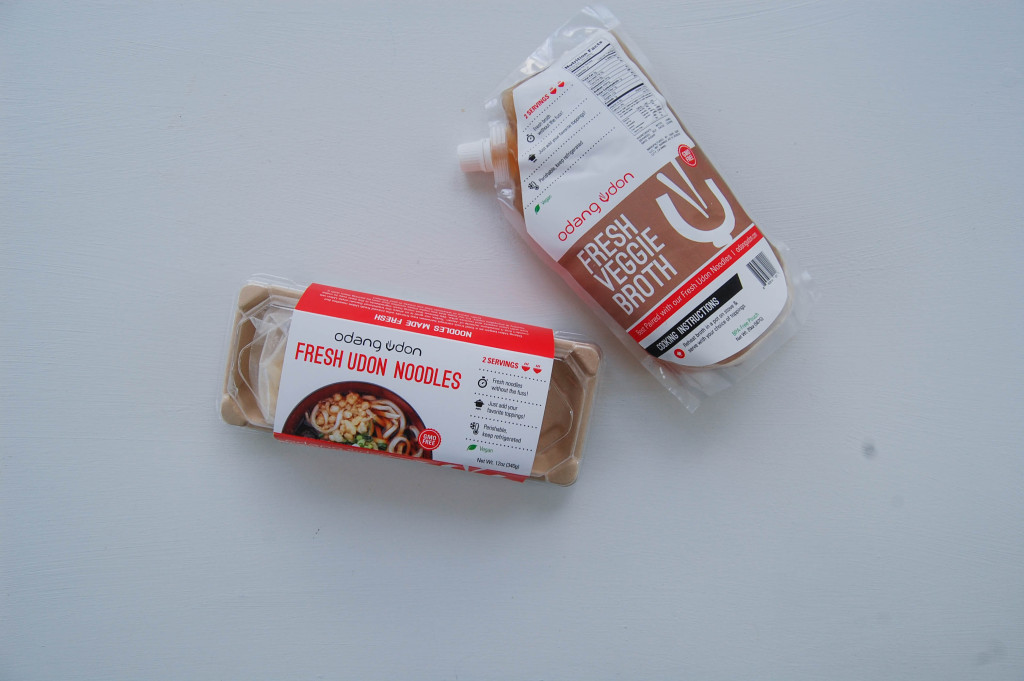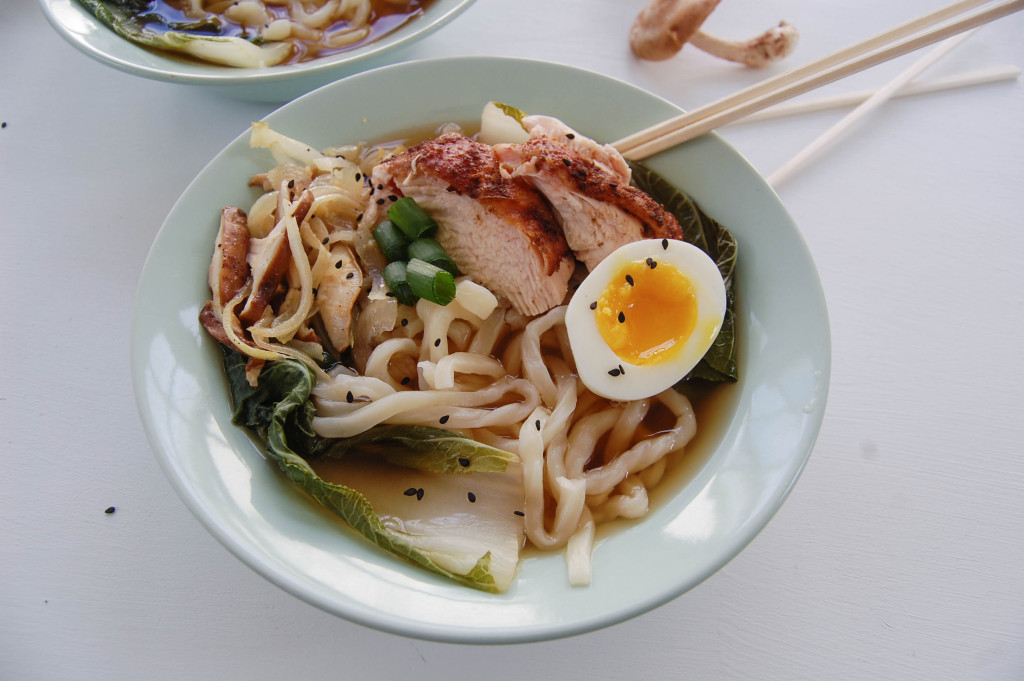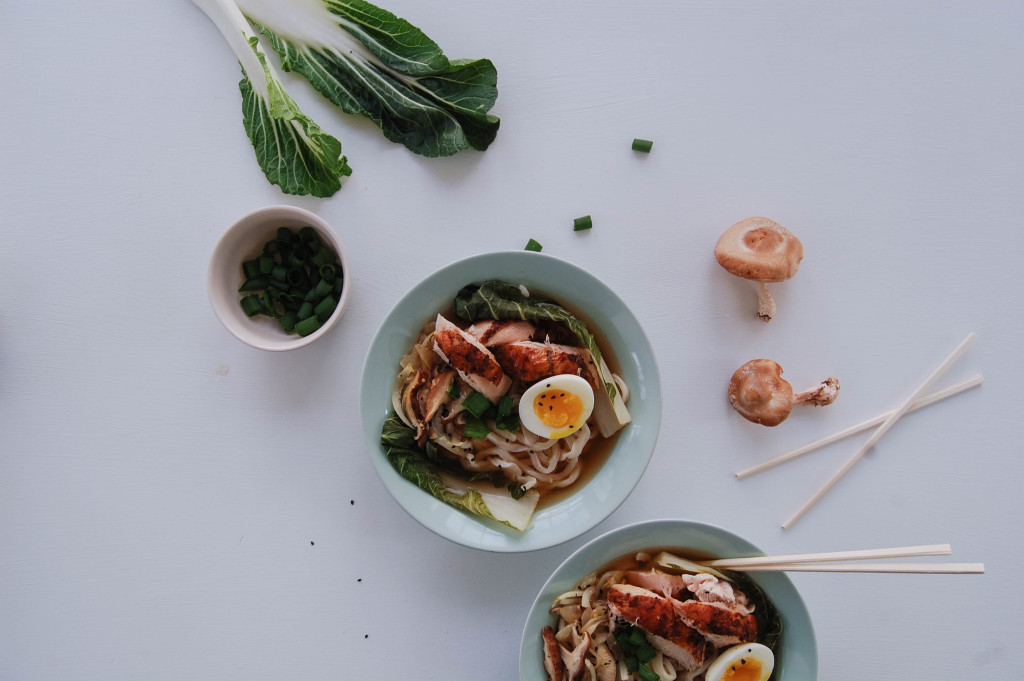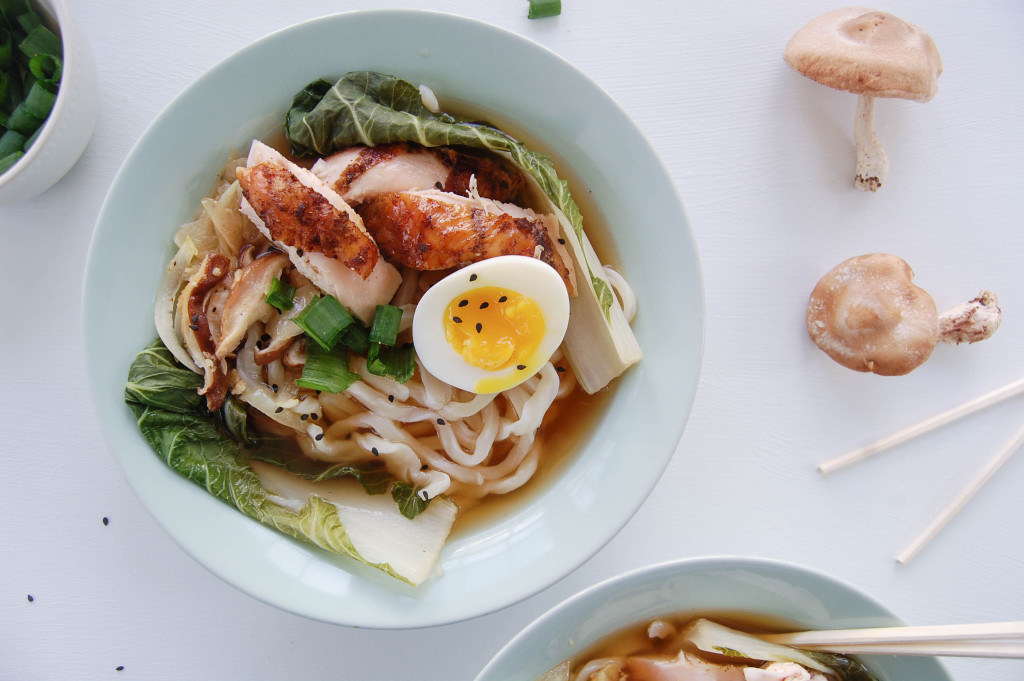 You can get as creative as possible with toppings, or you can simply have the noodles and broth, they're that flavorful! My gentleband had just smoked a whole chicken, so that had to be a topping of course. I satueed a little onion, garlic, and shiitake mushrooms. I grated fresh ginger and a little lemon juice to that pan. Heated up their veggie broth and threw in my bok choy. Cooked the noodles according to their directions and poured in the piping hot broth and topped with my goodies along with green onions, black sesame seeds, and a 7 minute egg.
I'd love to hear ideas on how I should top my next pack of udon.
You can get these delicious noodles too! Just visit their site here!
And if you aren't sick of hearing about noodles yet, let me leave you with a picture of my Noodle. Seriously, I love noodles so much I named my cat after it. We talk to her sometimes and ask her what kind of noodle she'd like to grow up and be. We did talk to her about her potential in becoming an udon.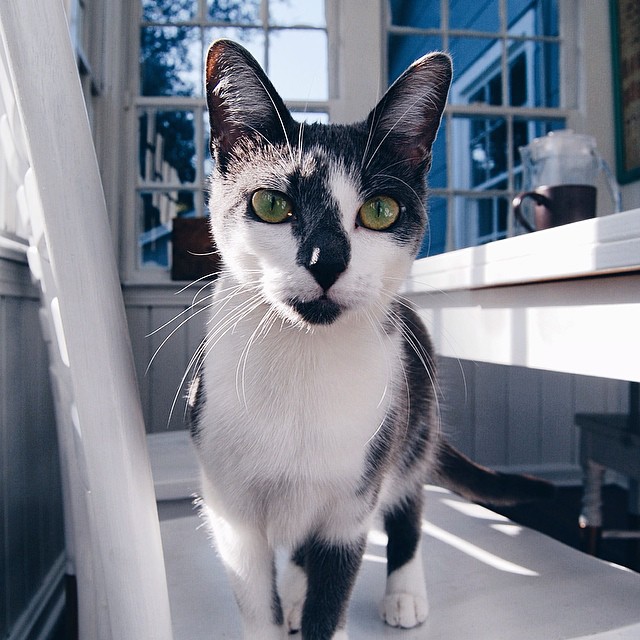 It's been quite some time since I've shared on here, honestly it's been quite some time that I logged into my food journal. I had 58 spam comments. They are really sneaky. You think it's a real person, truly caring about what you've done only to read again and realize how generalized their comment is. Take a quick look at their email and see proxy within it.
I've been making a ton of macarons. I've also been selling them. I didn't think a lot of people would buy them, but I'm defiantly selling out each time. It's fun making these once a week deliveries and obviously some extra cash. I've also been working full time, so I'm tired and always worn out. I posted not too long ago on Instagram that if I'm at home relaxing, I feel as if I'm lazy because I'm doing nothing. If I'm doing something, I always take on too much and become to busy. Being busy numbs me from processing emotions and I lose the sense of wonder. I know that there is a balance in there somewhere.
I'm sharing these matcha macarons with you and letting you know that the matcha came from Tea Pigs I had one of their drinks when I was in Fresh Market one day. I reached out to them and they said they'd love to send me a little goodie bag. I know that food writers get stuff all the time but it was so very exciting for me to receive something from someone who looked at my hard work and decided they'd love to see what I'd create with their product.
These Matcha and Chocolate Ganache Graham macarons were delicious!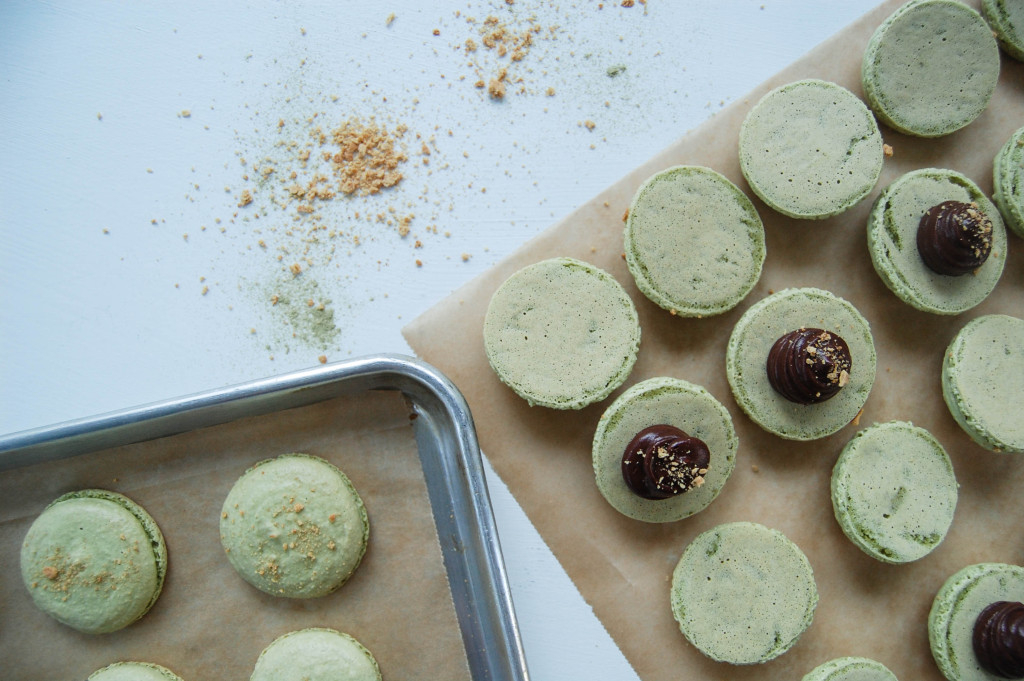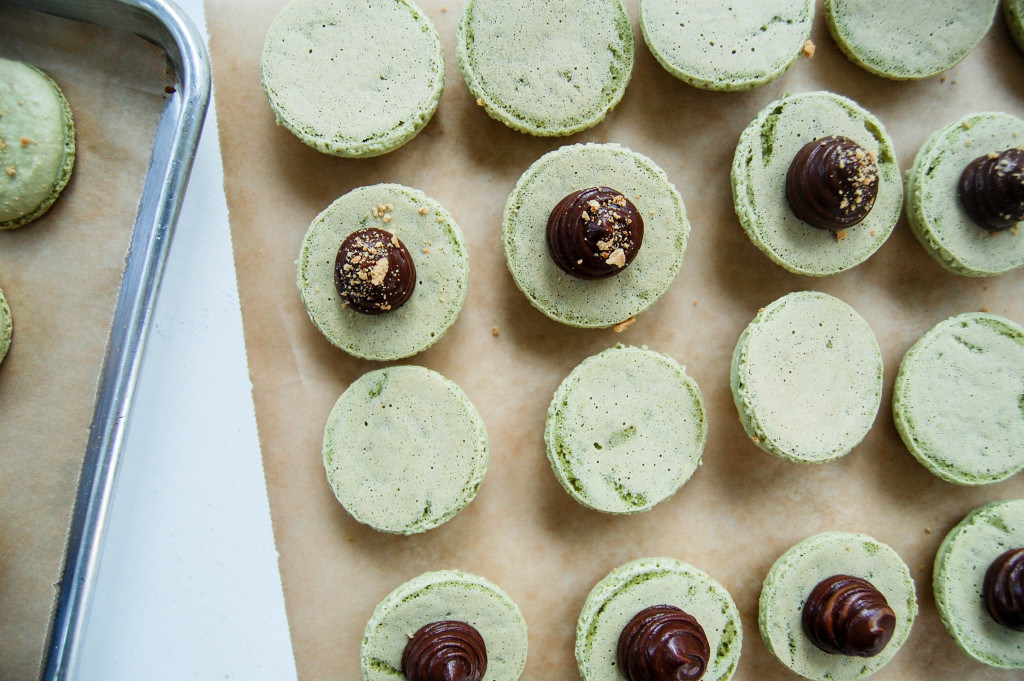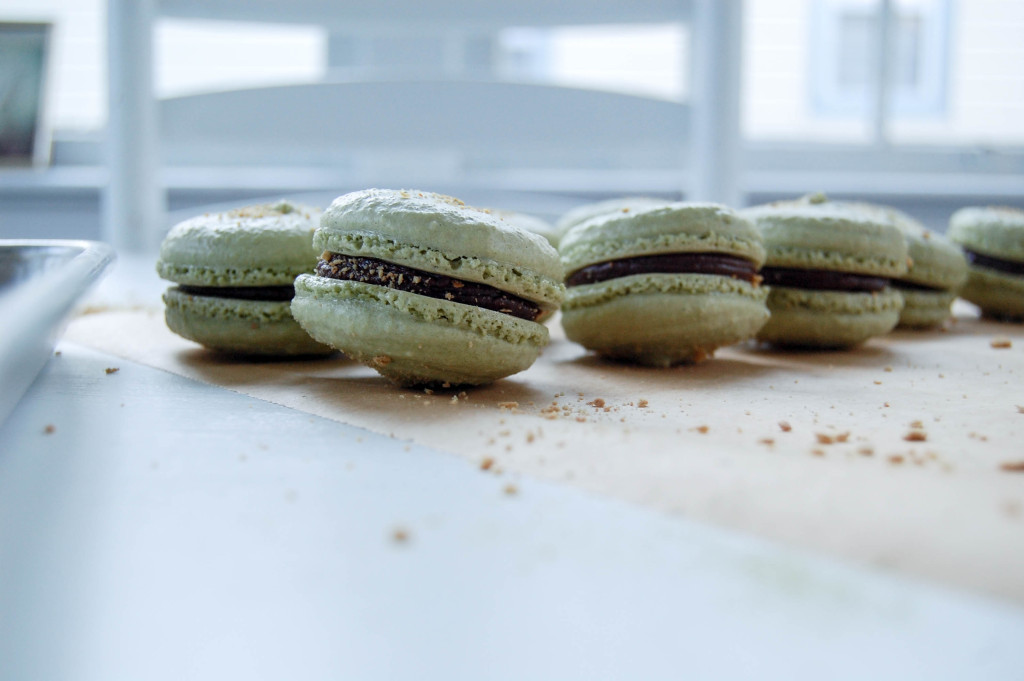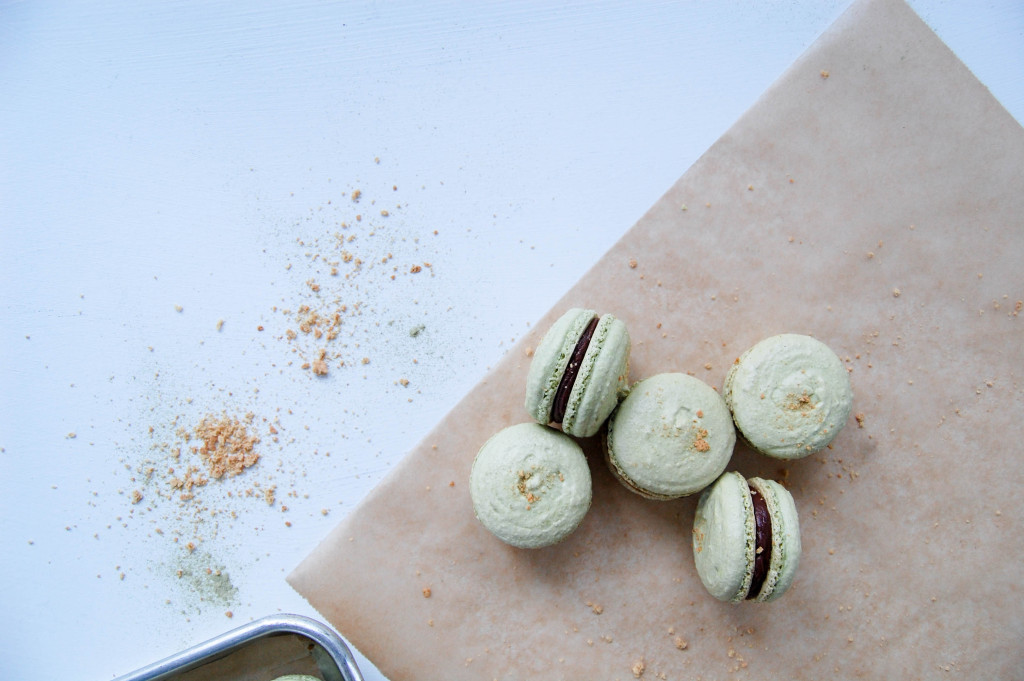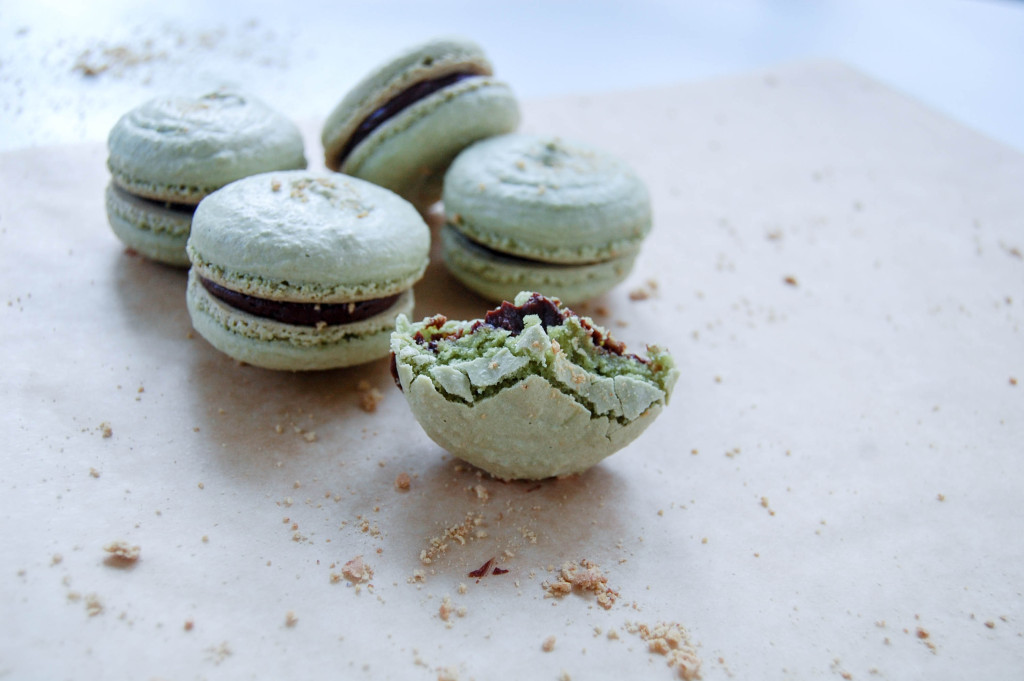 I like making sweet but I love eating savory. I have so been looking forward to a post that isn't a baked good. Well, I guess the dough is a baked good. Anyways, you know what I mean. For my gentleband's birthday he got a grill. He had been researching this grill forever! We finally purchased it, and have been using it 2-3 times a week. I had been wanting to make pizzas on the grill since he had also purchased a ceramic stone for inside. We needed to plan it out a little bit since the pizza dough had to be made the day before. We used Chefsteps recipe for the dough. Surprise, Surprise, you know I love Chefsteps. My meat guy, our friend Mark, gave me some different meats. It sounds fun when you get to say, I have a meat guy. We threw on some of his coppa and salami. We also have a fairly new cheese place in our neighborhood, so I went there and told her what we were making and asked for some suggestions. We sampled a few and decided on raclette and talleggio. After my gentleband put the pizzas on the board, I couldn't stop saying how beautiful they were. I love pizza like this. I love doing our own pizzas because they're so easy and so pretty. Mine was an olive oil base with those meats and cheese with thinly sliced garlic, asparagus, shallots, and cherry tomatoes. I'm in love and I can't wait to make pizzas like this all the time now!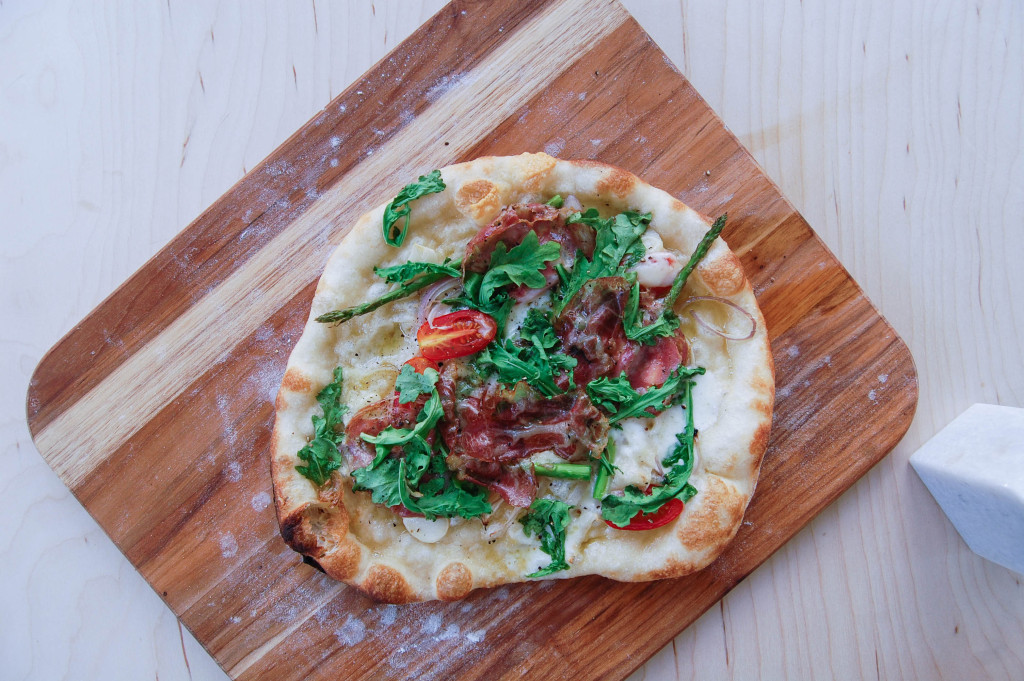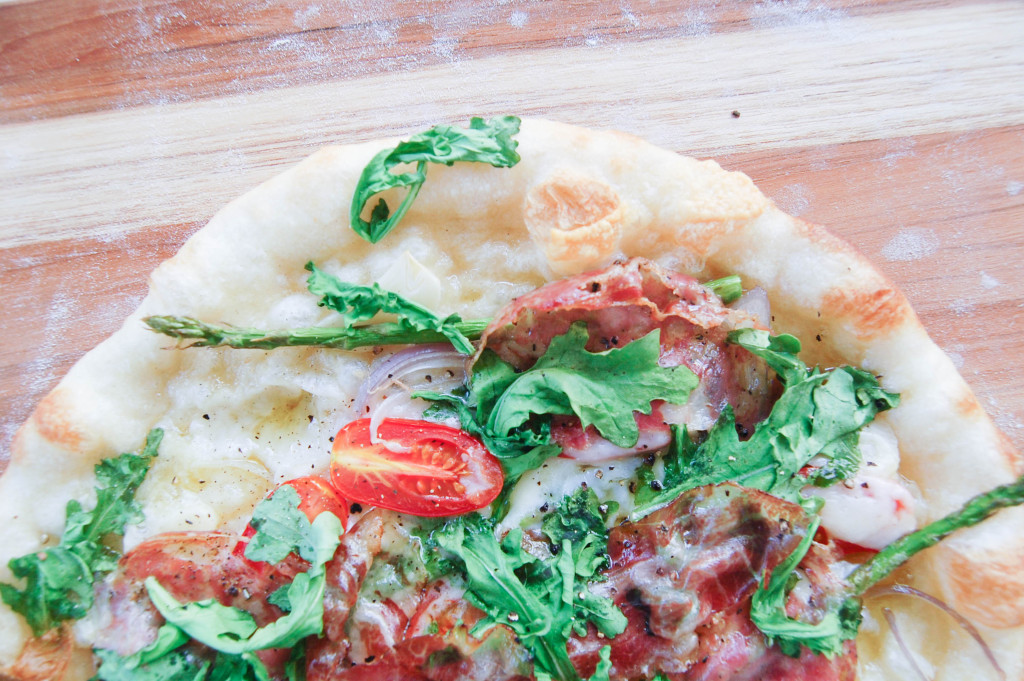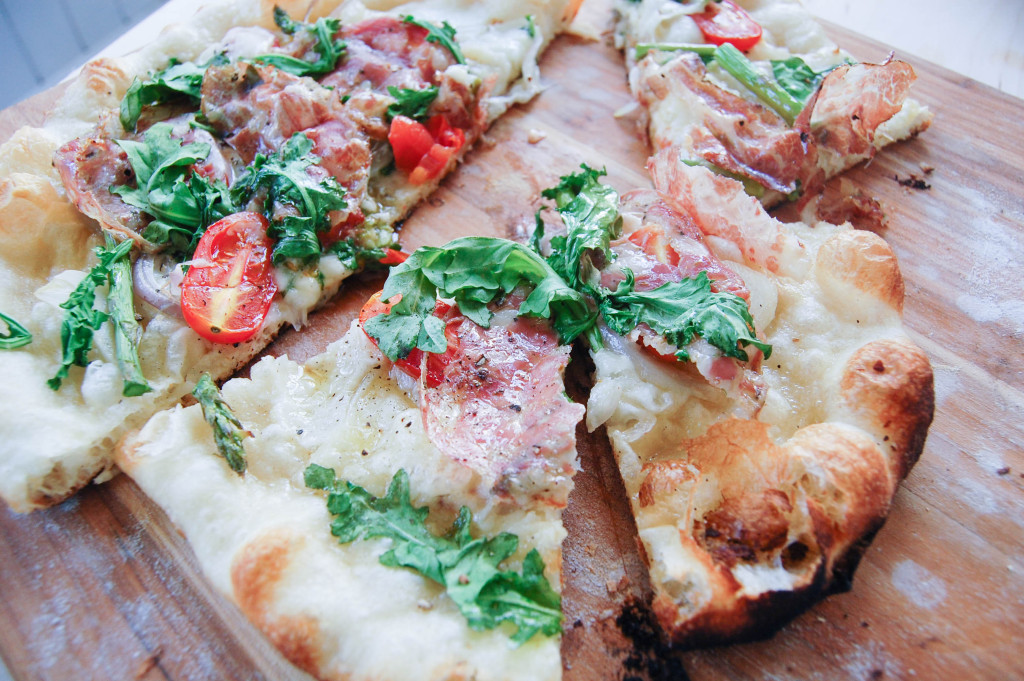 So, you can buy pizza dough at the grocery store, or you can go to your favorite local pizza place and ask if you can buy dough. Usually it's not on a menu, but they have it and most places just sell it. OR you can make the dough, it's so easy, you just have to plan a little bit. Check out the recipe Chefsteps gives.
We are using an Akorn grill and heated it up to 600 (daaaang das hot) with our cermaic stone in there. Once it was ready, we threw it on the stone, closed the lid, and waited roughly 5 minutes before throwing on the arugula. After that handful of arugula was thrown on we kept it on there for probably about one minute. It's hot, so it's going to cook quickly. You'll know it's done by the crust nice and bubbly and golden. And the cheese will also be melted.
Before you make the pizza, be sure to check out this important video!
I love the simplicity of banana bread. I also love the way a whole banana sliced looks on top of bread. It really gives me heart eyes on a sweet treat made in an instant. I like to be honest in this space I have on the internet. I read too many blogs that make me feel inadequate because of a persona they put on. I want them share their dirty kitchen and how they ruined something; they got lazy and didn't care for their cast iron skillet. I want those. This bread almost didn't happen because I was frustrated with previous recipes I had done during the day. I had traveled to my friend's house to bake all day in her kitchen. Everything I was doing wasn't meeting my expectations, and it was getting late. I told her not to worry about this last one, we could just hang out now. Morgan finally said, "well I can make it." I gave her the recipe and she started whipping it up. It's nice to be reminded that food is intended to be shared. Not just in the finished product, but also in the process.
All images by Morgan Burden.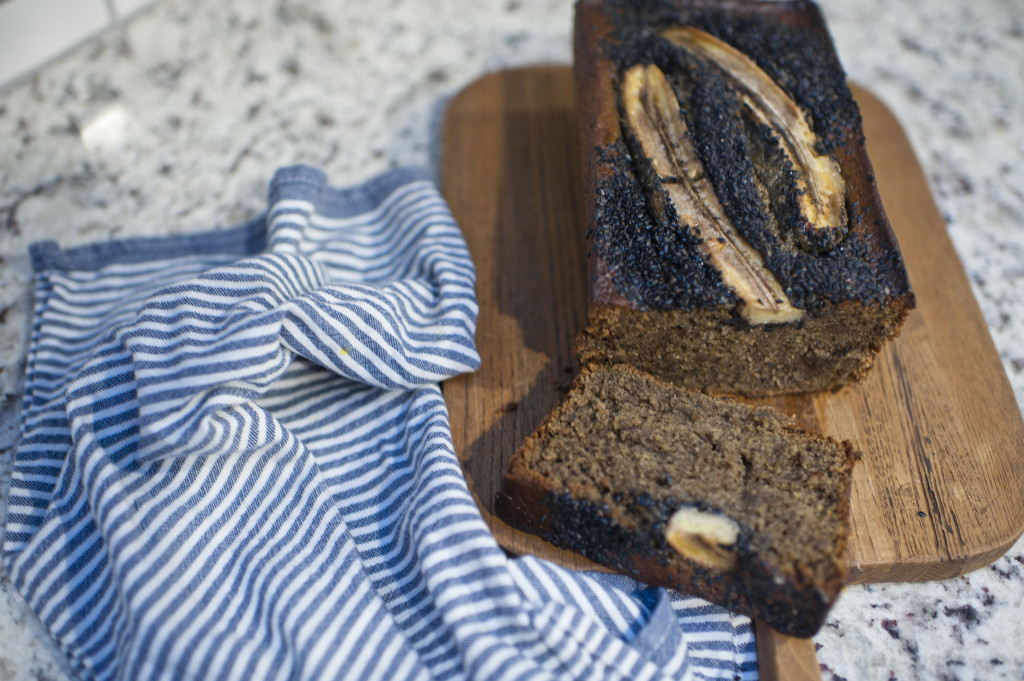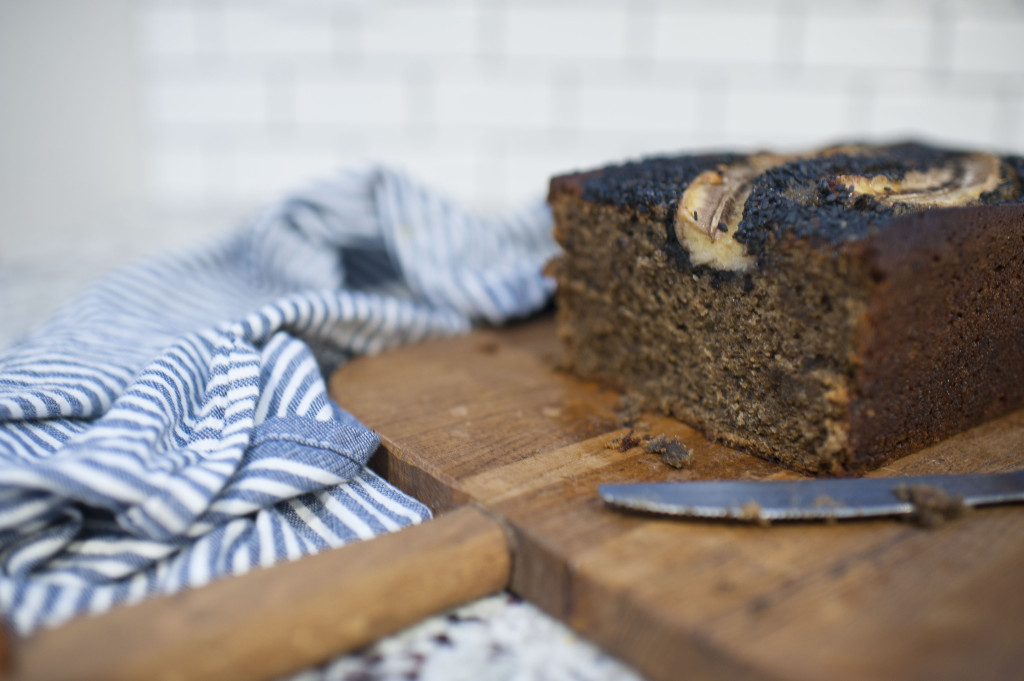 Want to make this banana bread? Click here! The black sesame looks very pretty but I wish it added a little bit more flavor. I'll do this recipe again for sure, so simple and tasty.
It's summer time, and that means peaches are in season. I received a text message from one of my neighbors saying another neighbor had a peach tree and if I wanted any. Of course! Fresh picked peaches from my own neighborhood. Yes, please! It had just rained, so as I ran my hands down each branch to let loose each ripe peach, my arms were covered with water that once called itself rain. I listened to my neighbors who were slightly inebriated talk about shooting pictures for Instagram. Life can be poetic, just all determines how you write it. I took my peach haul home and thought about what to do with them. I had watched someone make scones with cake flour and I was intrigued to see what it tasted like and what the consistency turned out to be. The scones were tasty, but my personal preference would be to stick to my friend Robyn's recipe.
All images are taken by my lovely friend, Morgan Burden!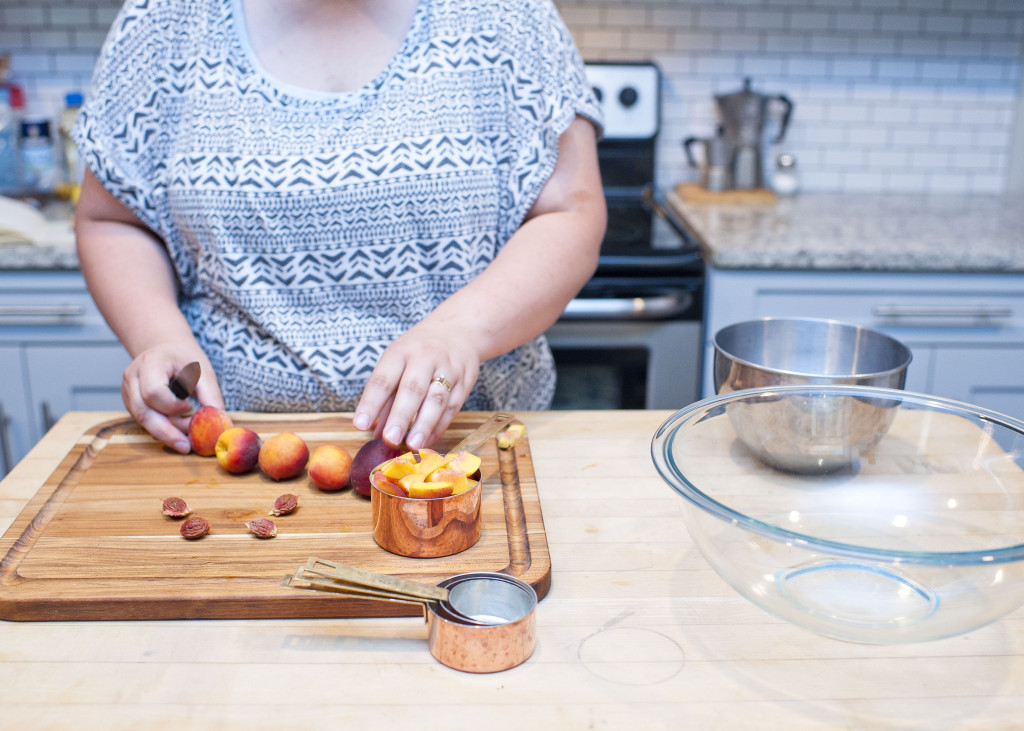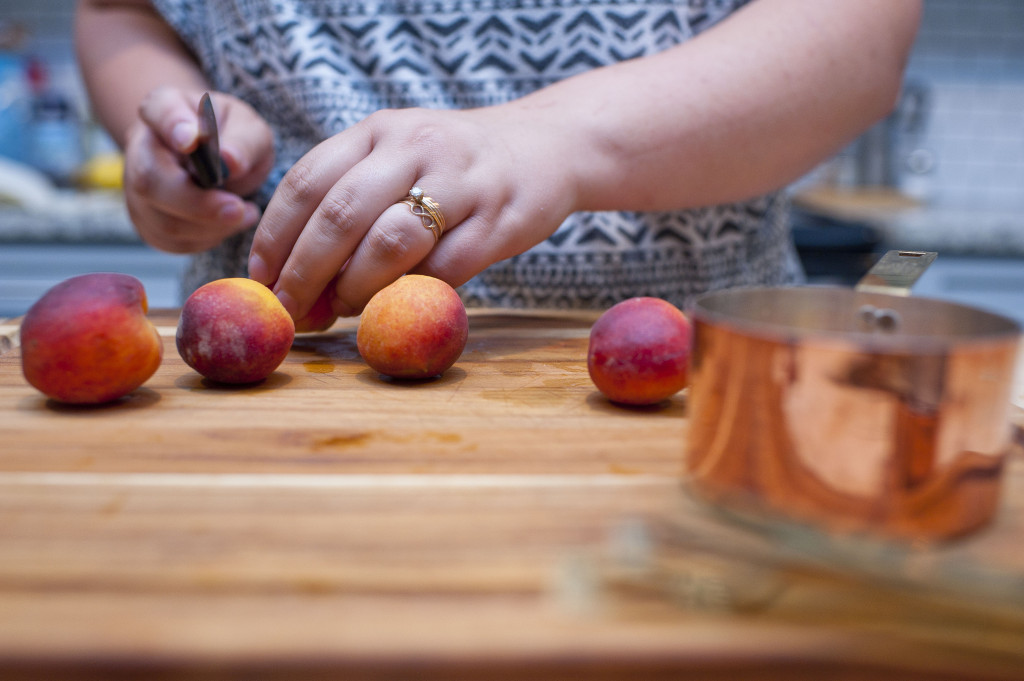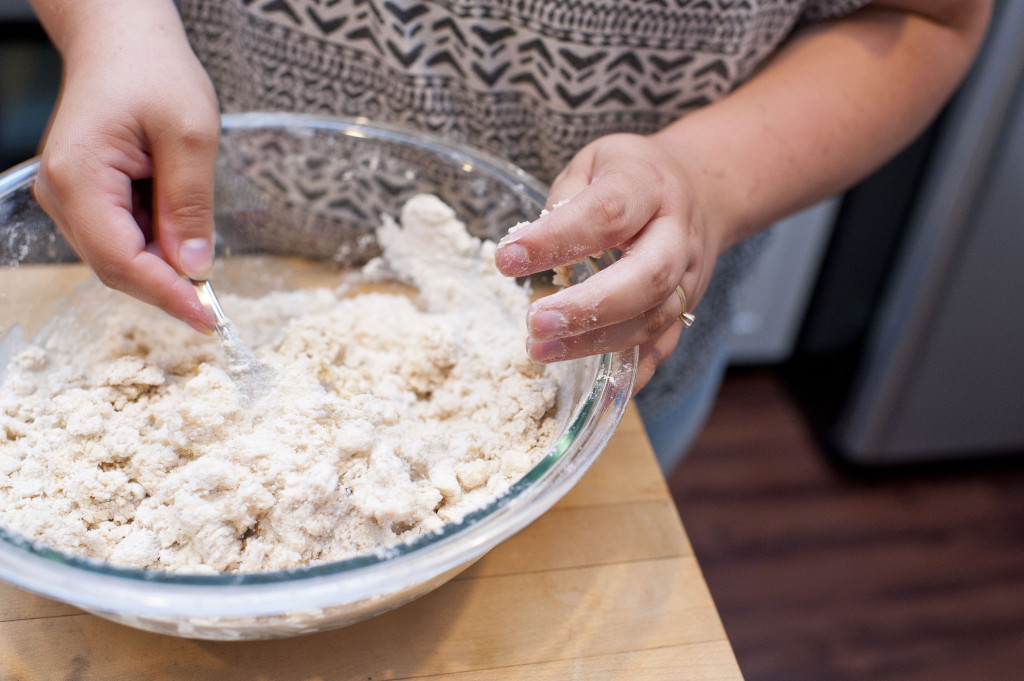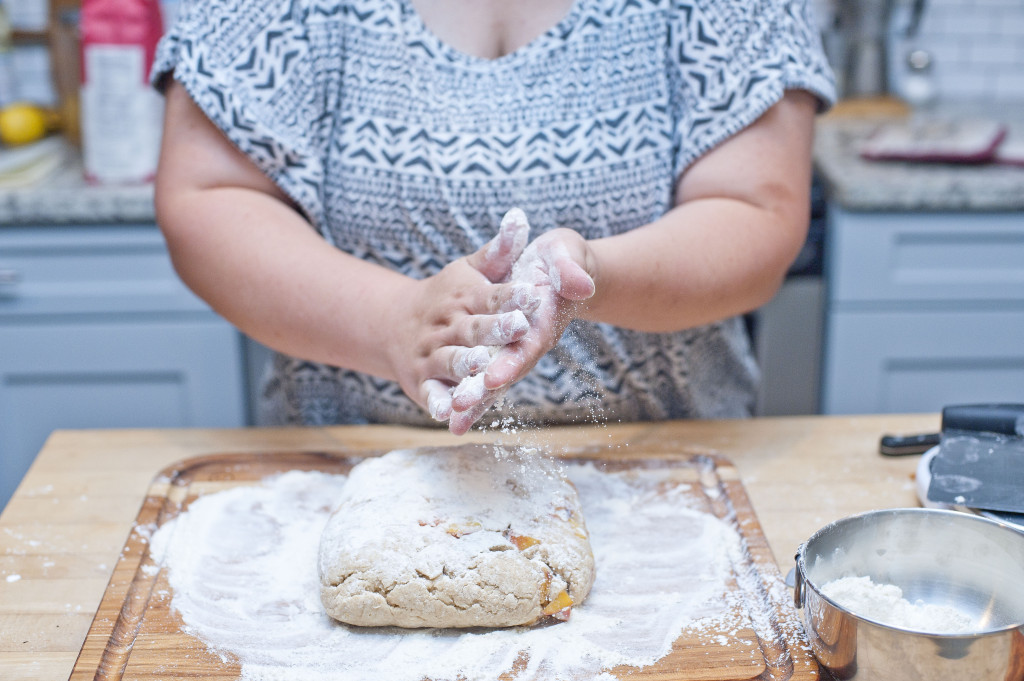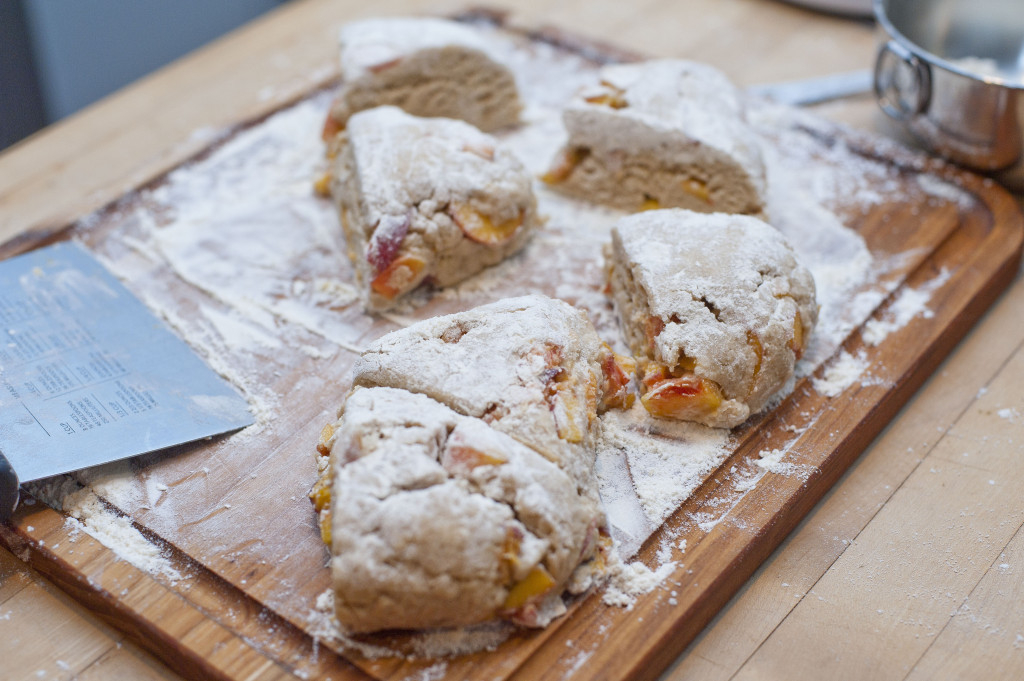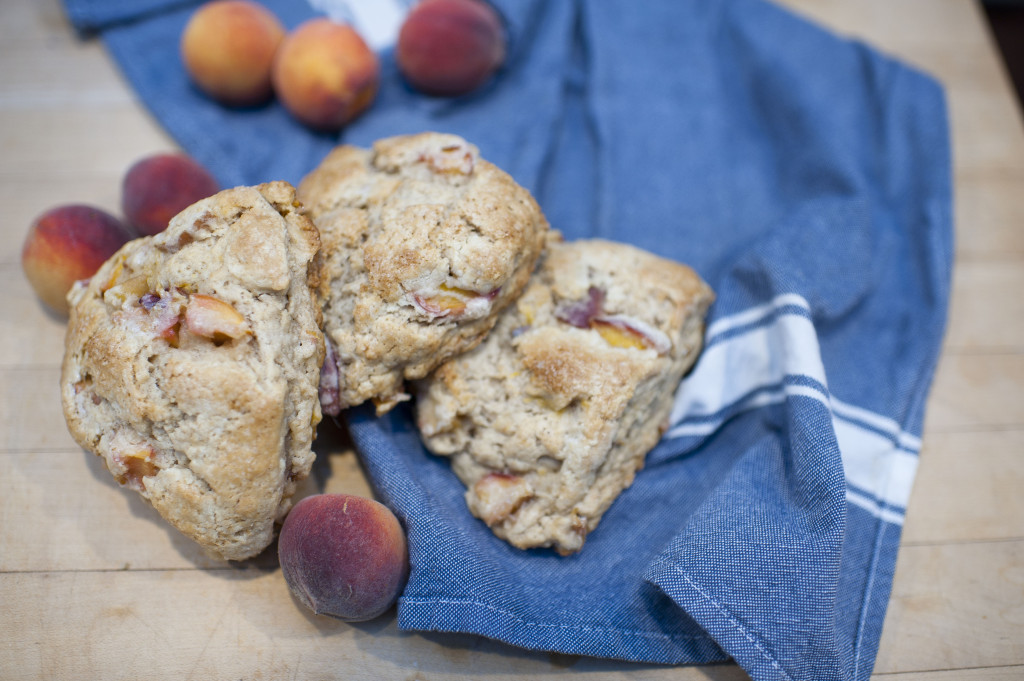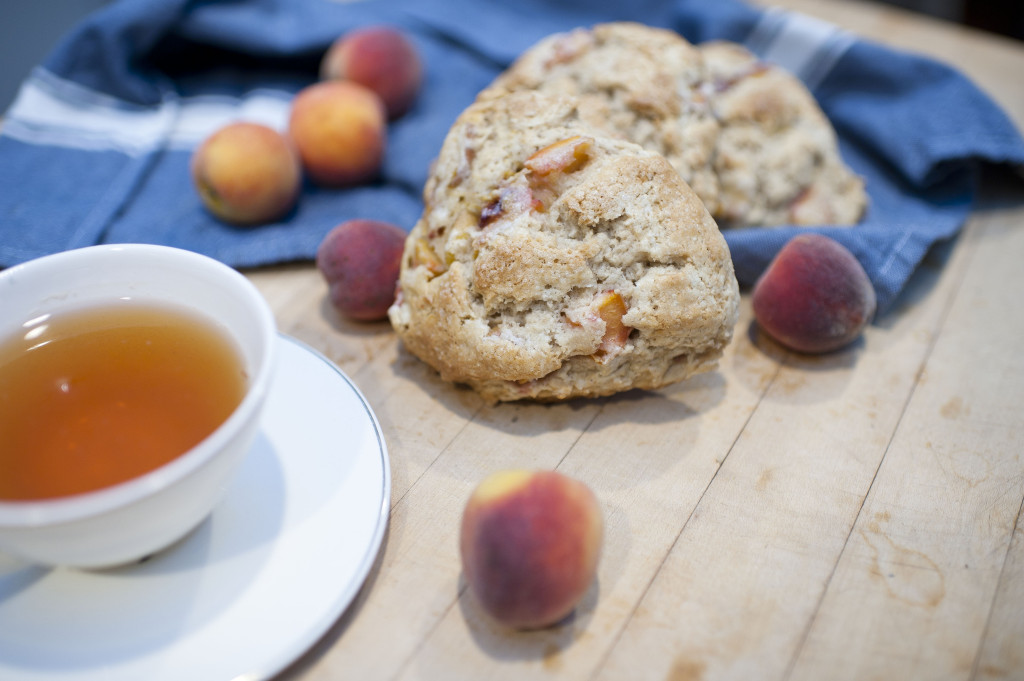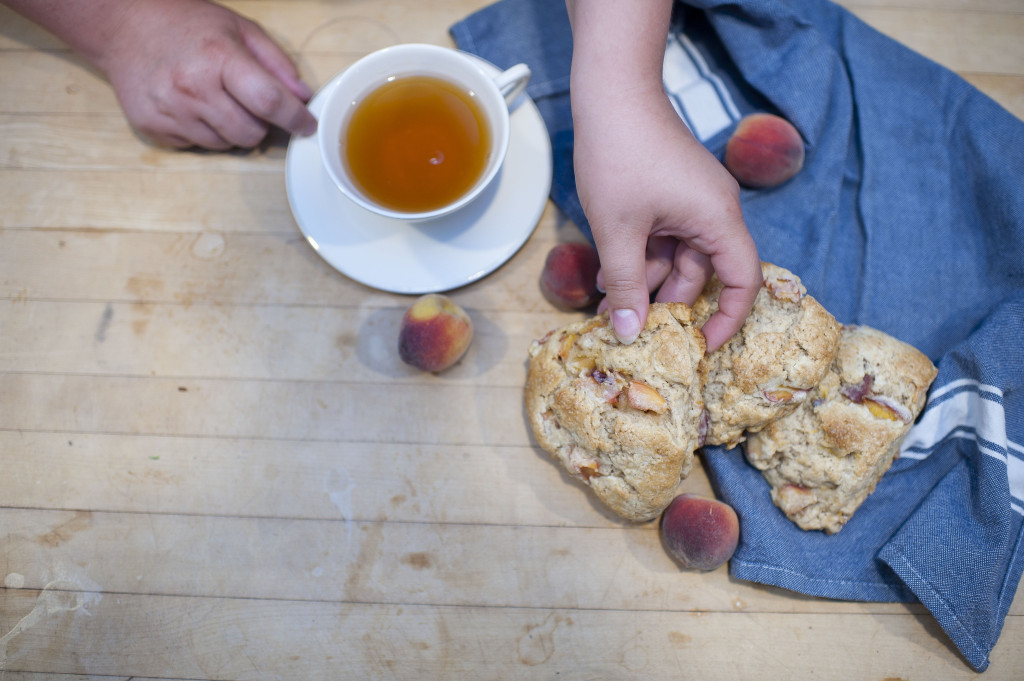 Want this recipe? Click here! I used this recipe, but obviously put peaches in instead of strawberries!